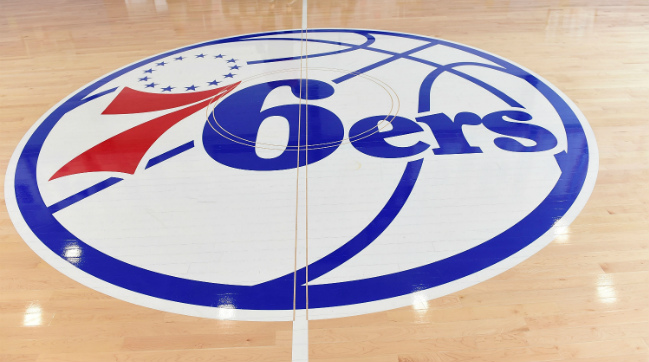 A report from Thursday night indicated that the probe investigating a series of burner Twitter accounts allegedly connected to Philadelphia 76ers general manager Bryan Colangelo should wrap up soon, and that it's hard to see Colangelo keeping his job at its conclusion. A few hours later, ESPN's Adrian Wojnarowski and Zach Lowe brought forth even more information into how things are going in Philadelphia, and it doesn't look good for the team's suddenly-embattled executive.
The pair brought word that the Sixers probe is reportedly becoming "increasingly focused" on Colangelo's wife, Barbara Bottini, as the person who is behind the Twitter accounts that, among other things, bashed players, and published sensitive information. Still, despite the fact that Colangelo may not have hit send on any tweets, Lowe and Wojnarowski reported that he is "fighting for his professional life" with the Sixers.
So far, Philadelphia ownership has shown little, if any, inclination to separate Colangelo's culpability in the matter should a family member or close associate be proven responsible for the postings, league sources said.

Many members of Colangelo's staff in Philadelphia are bracing for his dismissal, sources said.

Ownership fears that Colangelo's credibility inside and outside the organization may be too badly damaged to continue in the job, especially within a month of a July free agency period when the Sixers plan to pursue superstars like LeBron James and Paul George to partner with young stars Joel Embiid and Ben Simmons.

On one hand, this would be a brutal way for Colangelo to lose his job, as he maintained from the beginning that he believed someone was out to get him with these Twitter accounts, and as it turns out, that someone was his wife ostensibly having his back. On the other, it's a move the Sixers kind of have to make, especially as the franchise looks to go from one of the better teams in the Eastern Conference to a potential juggernaut.
As the probe appears like it is winding down, at its core, all of this is just a reminder of the single most important thing for everyone to always remember: Never, under any circumstances, tweet.
(Via ESPN)