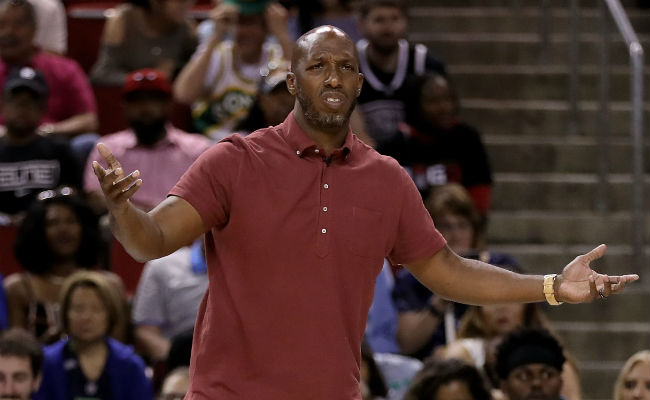 Chauncey Billups says he isn't interested in anything involving the Detroit Pistons just yet. The former Pistons standout and current ESPN commentator contradicted reports that said there's interest in him joining the Pistons front office.
The New York Times' Marc Stein reported earlier on Tuesday that the team was interested, but that was swiftly denied by team officials. Billups was later given his chance to address the issue on Tuesday's edition of The Jump, where Rachel Nichols gave Billups the floor.
Not only did he say the reports are "100 percent false," Billups expressed his disappointment that a report like that emerged while front office jobs are currently not vacant.
"It's flattering. it really is. Everyone knows how I feel about Detroit," Billups said. "But it's 100 percent false. I haven't spoken to anybody in the organization about the possibility."
Billups continued, pointing out that Stan Van Gundy is in charge in Detroit and he hopes it stays that way.
"Actually, I hate when these things come out because that job is not open, you know? I think Stan has done a good job with what he's doing right now. So it's unfair that something like that would come out, especially when it's completely false. And I feel for the people involved. Because they have to deal with that and they have to listen to quotes. But there's nothing I can do about that, but you talk about 'expressing interest?' To who? They haven't expressed interest in me so I haven't spoken to anybody. So it's unfortunate."
Stephen Jackson, who was also on the show on Tuesday, commended his answer and said that's why, when the time does come for him to join a front office, he'll be a great candidate for a role. But Nichols chided him for that, because she, along with a lot of fans of ESPN's basketball coverage, don't want Billups going anywhere just yet.