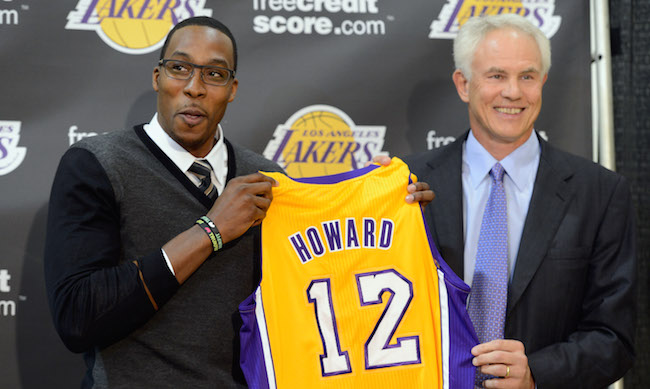 When the Charlotte Hornets' general manager job opened up earlier this season, the name that was reportedly placed at the top of the list was Mitch Kupchak. It was viewed as a potential home run hire for the Hornets, as Kupchak held the same role with the Lakers from 2000 until 2017 and was long viewed as one of the best front office executives in the sport.
According to Marc Stein of the New York Times, the Hornets have made their move on Kupchak. Stein reported that Charlotte has officially offered its general manager job to Kupchak, and much to the delight of Hornets fans, there is optimism that Kupchak will succeed Rich Cho in the role.
Whomever takes the Hornets job will be walking into a situation that will require some work. Charlotte's cap situation features a number of contracts that aren't exactly appealing — guys like Nic Batum (whose five-year, $120 million deal is up in 2021), Marvin Williams (four-year, $54.5 million through 2020), and Cody Zeller (four-year, $56 million through 2021) are the standouts — which when paired with the fact that Kemba Walker is an unrestricted free agent in 2019-20, makes the situation a little more worrisome.
Still, Kupchak would bring some clout and savvy to a front office that could use a shot in the arm. At the very least, this would lead to him being reunited with Dwight Howard, which would be a little heartwarming.