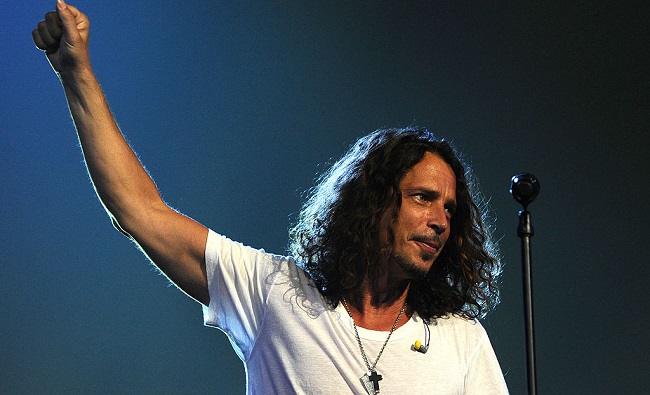 The music world lost a Seattle icon on Thursday when reports of Chris Cornell's death were made public. The 52-year-old man who started Soundgarden and helped launch a musical upheaval killed himself after a concert in Detroit on Wednesday night.
The grunge legend will be remembered for many things. He was a brilliant vocalist and put Soundgarden on the map with songs like Black Hole Sun and Rusty Cage. Those are the hits you'll undoubtedly hear over the next few days as the music world mourns his loss.
But for others, Cornell will be remembered for his lesser roles. High school me will remember him fondly for Audioslave, where he teamed up with Tom Morello and essentially becoming the lead singer of Rage Against the Machine for a bit. That produced hits like Cochise — which still bangs today and came with a quintessentially 2002 music video — and the more mellow and underrated I Am the Highway.

Others will remember him going to bat for Seattle Supersonics fans that lost their team when Clay Bennett moved the Sonics and Kevin Durant to Oklahoma City in 2008. Three years later, Cornell went on a rant about the Sonics at a Soundgarden show at Gorge Amphitheater in George, Washington, about losing the team.
"Sonics shirt, number 35," Cornell says, likely referencing a Kevin Durant jersey from his rookie year. "They took our f–king team from us. Since I was this high, I had that team. And they f–king took it away. It's bulls–t to take away a basketball team!"
The rant isn't long, and it isn't exactly eloquent, but it's genuine and passionate. Cornell, like many in Seattle, was still angry that Durant was stolen from them and leading the franchise in a different city. As a music fan, you go to concerts for moments like these, for the stories or unique improvisations that transform a studio recording into an experience. In that moment Cornell was riffing on something he cares about, the loss of something he and his city wanted back. He said his piece, then casually slid back into his role as rock star as the band transitioned into "Hunted Down."

When you're young you often imagine music coming from a superhuman place. You hear an album or a song that changes you and can't imagine those sounds and lyrics come from a person who goes to the grocery store or celebrates Thanksgiving. The music is larger than life, at least larger than our own life.
As you grow up you learn that music may not be made by ordinary people, but those people are human nonetheless. Take away the money and bright lights and we're all the same. Athletes love music. Musicians love sports. What's a job to some is merely a hobby to others, on and on until we're gone from this world. The lives we grow into never quite distances us from the important connections we make along the way.
I'd like to think that right until the end—just like Ray Allen—Chris Cornell still missed the Seattle Super Sonics. And now I'll miss him.
(via For the Win)