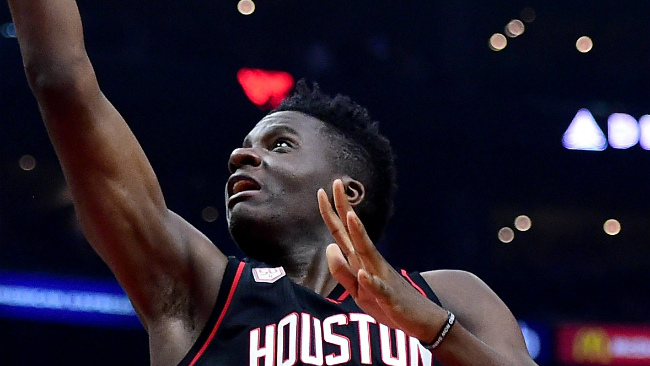 Another injury has hit the Rockets. They've already been without Chris Paul and Eric Gordon due to injury and now big man Clint Capela is going to be out as well. Adrian Wojnarowski of ESPN reported that Capela will be out four to six weeks due an injury in his right thumb.
With this injury to Capela, the Rockets will now be without three of their five starters. The only remaining healthy players in the usual starting lineup are James Harden and PJ Tucker. Houston has already felt the force of its injuries in a late-game collapse in Orlando. An MRI on Capela revealed ligament damage, which explains the length of his impending absence from the team.
https://twitter.com/wojespn/status/1084906027974356993
What Capela does for the Rockets cannot be understated. He's a perfect modern-day non-shooting center with athleticism and lateral quickness and a great ability to not only protect the rim but contain in the pick-and-roll. He doesn't let his weaknesses run him off the floor and offensively he's a monster that is virtually unstoppable in pick-and-rolls with Harden (and Paul when he's out there) and lurks on the baseline ready to pop over for a lob or board when Harden is in iso-mode.
James Harden will have his work cut out for him after losing yet another teammate. He's been averaging 40 points a game for the month of January, but Houston has been .500 in that stretch due to this pile of injuries. Harden has managed to keep the Rockets right in the thick of the playoff race, but in the hotly contested West, one rough stretch could dig them in a hole that at this point of the season would be hard to pull out of in terms of seeding. Houston plays the second game of a back-to-back against the Grizzlies on Monday night.