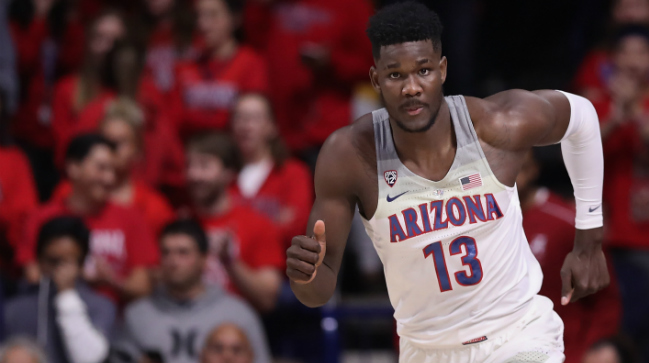 The college basketball world is dealing with the fallout to a series of reports regarding the FBI's investigation into the sport. The one that has received the most attention in recent days involves the University of Arizona and its pursuit of talented center Deandre Ayton. According to ESPN, head coach Sean Miller was caught on a wiretap trying to secure $100,000 to get Ayton, and in response, Miller will not coach the Wildcats against Oregon on Saturday.
Arizona has decided that Ayton is eligible to play. But before the game, his family wanted to try and clear his name, according to Mark Schlabach of ESPN.
Schlabach tweeted out a statement from the Ayton family lawyer, which directly addressed his commitment to the university. Ayton's family says that he never discussed payments with anyone, including the university, and that he even told this the FBI last year.

We don't know much about the alleged phone conversations centered on Ayton between Miller and Christian Dawkins, a former runner for ASM Sports agent Andy Miller. All we know is that Miller wanted to get his hands on some cash to bring Ayton on board, but things are pretty murky from there.
So for now, taking Ayton at his word is probably the best course of action, if only because it stands to reason that we'll get the full story about how things went down with Ayton's recruiting sometime soon with how quickly the FBI probe is moving.