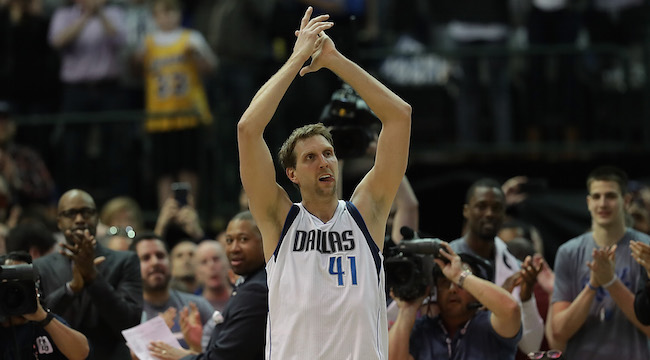 Dirk Nowitzki is at a point in his career where he can basically have as much fun as he wants. He's sixth in league history in scoring and has accrued more than 30,000 points in his NBA career. He has a ring, is almost certainly the best basketball player ever to come from Europe, and is still pretty effective despite being on the verge of turning 39.
So Dirk is one of those athletes who can goof around whenever and it'll be silly. Add in the fact that he's legitimately one of the funniest dudes in the NBA and there's something delightfully charming about when Dirk cracks a joke.
Take for instance the interaction he had with the Twitter account for EA Sports NBA Live on Saturday. They tweeted on Friday that they're working on fixing Dirk's character because of a problem, which led to the tall baller from the G responding with this.

The good news for Dirk is that everything got fixed up. Well, at least in the video game.
Hopefully Dirk doesn't have to worry about any issues with his character once NBA Live 18 drops a little later this year. Everyone knows that if you don't bring your A-game at a place like Rucker Park or Venice Beach, you're gonna have some problems.