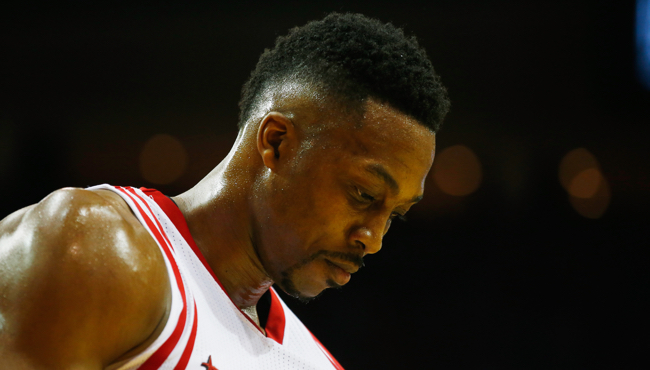 The Houston Rockets were part of a three-team deal shortly before the NBA's trade deadline on Thursday, as the squad sent Donatas Motiejunas and Marcus Thornton to the Detroit Pistons in exchange for a first-round pick. It was one of the bigger deals on an otherwise uneventful deadline day, but apparently, the team was on the verge of making the biggest deal of the afternoon.
There were a few rumors floating around that Houston was shopping Dwight Howard, and according to ESPN's Marc Stein, there was a deal in place to ship him to Milwaukee. There's no word as to what the return would have been for the Rockets, mostly because the deal fell through due to Howard's refusal to opt into the final year of his contract.
On a deadline day where nothing really huge happened, this would have easily been the biggest deal of the season. Getting Howard would have helped shore up Milwaukee's defense, which is the fourth-worst in the East in opponent points per game. Plus, while the haul for Houston is unknown, it's safe to assume that they would have gotten a lot in return for the big man.
Oh well, I guess "Dwight Howard to Milwaukee" is another thing to add to the NBA's long list of what-ifs.