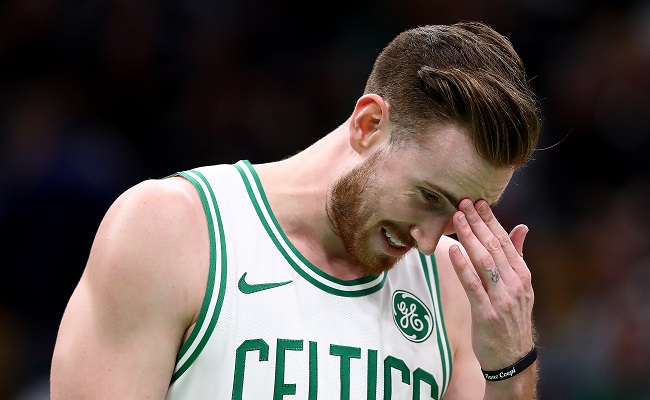 The Portland Trail Blazers were dealt a massive blow on Monday night when Jusuf Nurkic went down with a horrific left leg injury, the type of thing that sent players on both the Blazers and their opponent, the Brooklyn Nets, scattering off the floor in horror. It was reminiscent of the reaction to Gordon Hayward's gruesome foot injury that he suffered on opening night of the 2017-2018 season, his first with the Boston Celtics, that he's still working his way back from.
Players from around the league offered their best wishes to Nurkic on social media, and Hayward, who just so happens to be back in Cleveland preparing to face the Cavs on the very same court where his injury took place, offered some perspective on Nurkic's injury Tuesday morning.

"I feel so bad for the guy. He's having a tremendous year," Hayward said. "These things happen. From what I saw, it looked more like (Paul George's) injury and less like mine. It will be a long road for him, but for sure he can work his way out of it."
Hayward was also asked if he's tired of being a reference point any time someone goes down with a particularly disturbing lower body injury.
"It is what it is. Hopefully I can be some inspiration for some people that you can come back. It takes a lot of work, but it's definitely possible," he said.
Nurkic was having a career season before his injury, and in a somewhat cruel twist of fate, the Blazers officially clinched a playoff spot with their win over the Nets.