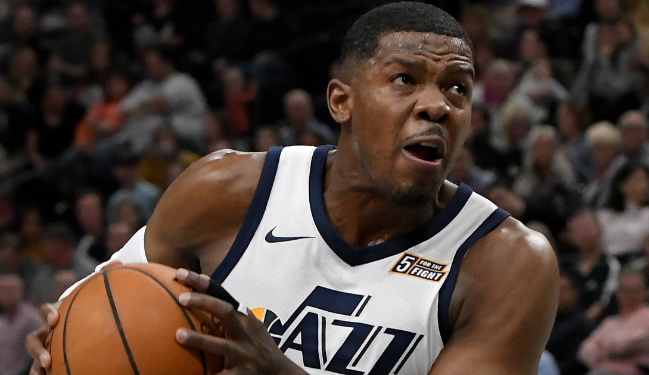 The Houston Rockets didn't do anything at the NBA's trade deadline, and have apparently decided to instead focus their efforts on getting better through the league's buyout market. Reports on Friday night indicated the team would add some frontcourt depth by going out and acquiring Brandan Wright, and one day later, Houston made the decision to get some more scoring off of its bench.
Joe Johnson is in line to join the Rockets after getting bought out by the Kings, which acquired him in a trade that involved the Cleveland Cavaliers and Utah Jazz. It was widely believed that Johnson would get bought out to join a contender, and according to Shams Charania of Yahoo! Sports and Adrian Wojnarowski of ESPN, that contender is Houston.
Wojnarowski also reported that Johnson has officially been bought out and has a clear path to join the Rockets.
Johnson has hardly been the killer scorer we've seen in the past. On the year, he's averaged 7.3 points per game on 42 percent shooting from the field and 27.4 percent shooting from three. Those are hardly numbers that can swing a race for a title, but perhaps a limited role off of the bench for the league's most potent offense can help him round into form.