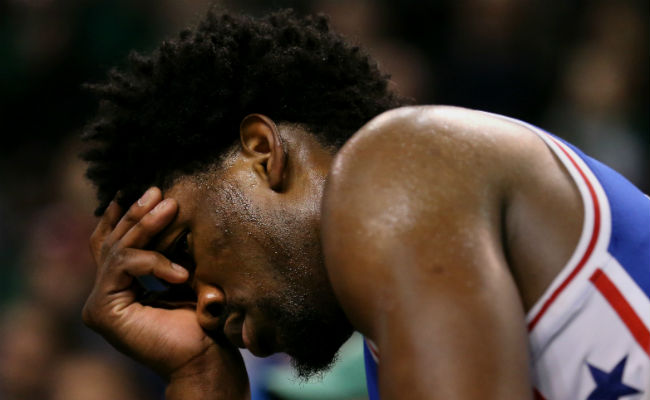 Joel Embiid has had plenty of fun online this summer, but it's clear some people are getting a bit tired of the act. Even ESPN pointed out how active The Process is compared to his output on the court.
Embiid used social media to encourage the Philadelphia 76ers to trade for the top pick in the NBA Draft and take Markelle Fultz, and that's exactly what they did. But Embiid's tweet to playing minutes ratio was explored by ESPN in an apparent response to his trolling of Los Angeles Lakers point guard Lonzo Ball on draft night.
The Worldwide Leader showed a graphic comparing Embiid's tweet output compared to his actual time spent on the floor, and the results weren't pretty.
It's not exactly a fair comparison here. I, too, have a pretty poor tweet to NBA minutes played ratio. And the two things aren't exactly related. Embiid has tweeted the night away and played plenty of games. It's not like the two things are mutually exclusive.
It seems Embiid got himself in trouble here when he and Ben Simmons trash talked Lonzo Ball on draft night. Embiid's quote tweeted Simmons and referenced his sister's tweet earlier this spring in which she hoped her brother would dunk on Ball and make LaVar Ball rush the court to support his son.
It was funny then and it was even funnier when Embiid referenced it on Thursday night. But someone in the graphics department at ESPN clearly wasn't laughing.