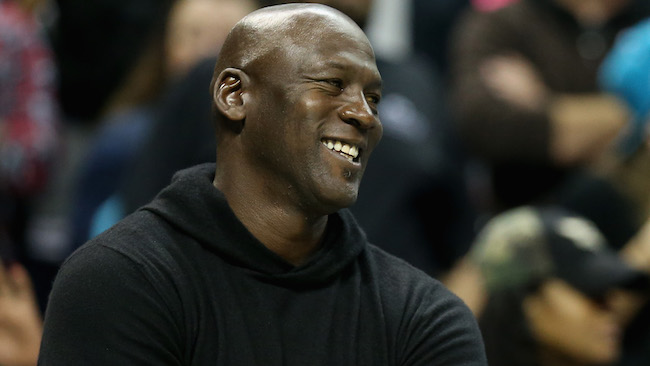 Joel Embiid got into some hot water after he was caught dancing at a Meek Mill concert while injured and, as a result, he isn't getting quite as aggressive as some other NBA personalities over All-Star Weekend in New Orleans. After all, the Philadelphia 76ers rookie big man isn't quite ready to play for his team, much less in the Rising Stars Challenge, and he is on the scene merely as a spectator.
Still, that did not stop Embiid from engaging in a wildly intriguing photo with Michael Jordan. Yes, that Michael Jordan. As noted by Embiid himself, the current owner of the Charlotte Hornets and former Chicago Bulls legend is seen as the greatest of all-time by virtually everyone in the NBA world.
And any opportunity to grab visual evidence of an encounter with that level of greatness can even be appreciated by the best of the best.
Embiid is an internet rock star in every sense of the phrase and, for good measure, he is also very good at basketball. It remains quite doubtful that he'll ever be as famous or, more importantly, as dominant on the court as Michael Jordan, but the duo can certainly line up a quality photo.
The legend of Joel Embiid continues to grow and even MJ seems pleased to be involved.