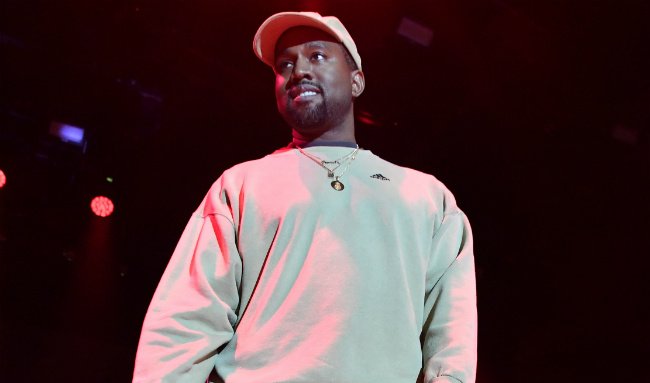 Kanye West is back on Twitter, and when Kanye is on Twitter, he tweets a lot.
He tweets about existential stuff and capitalism and the ownership of ideas. He tweets about his upcoming music projects, both solo and in a new group with Kid Cudi, Kids See Ghost, as well as the upcoming release dates for his stable of artists.
He also tweets about shoes. Kanye's Thursday Twitter extravaganza continued into the early evening after he'd let people cool off from his album news so he could unveil what appears to be at least possible looks for his next sneaker drops with adidas. First he showed off an impressive array of colorways for the Yeezy Boost 350 and more at whatever shop location he was at for a possible photoshoot (or, at least, his personal Twitter photoshoot).

He gave closeups of a "transparent" Yeezy Boost 350 as well as two new colorways of the Desert Rat 500 and some slides that I'm sure will be wildly popular for reasons passing understanding.

However, the biggest unveil from Kanye among his sneaker pictures on Thursday was this look at what appears to be the first ever Yeezy basketball sneaker on his adidas line.
The basketball emoji seems to confirm that and the translucent outsole shows clearly a boost sole and has the look of the boost/outsole combo on the Harden Vol. 2, just completely covered up. It's hard to see much in the way of detail on the upper, but there's certainly a midtop construction and possibly a zipper thing going on.
We'll have to wait for hi-res pictures to come out and confirmation from adidas that this is indeed going to be an actual sneaker that hits retail, but for now our balling hypebeasts can dream of a day sooner than later where they're hooping in Yeezys that are actually made for the hardwood.