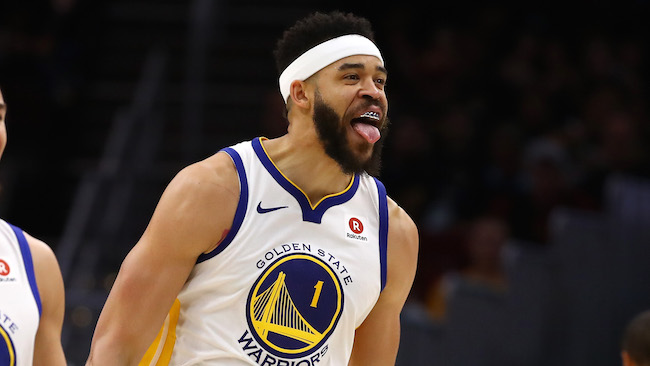 The Lakers had a very active Sunday night as they filled out the majority of their roster with free agent signings. The biggest, of course, was LeBron James choosing to come to Los Angeles for the next four years in a league-altering move.
However, L.A. still had a lot of cap space to utilize before they were done in free agency and with Paul George staying in Oklahoma City they got to work on filling out the roster with veterans on 1-year deals. Lance Stephenson and Kentavious Caldwell-Pope were the first two to agree to deals to spend a season with LeBron in Staples Center, with Stephenson being an interesting choice to say the least.
The Lakers weren't done there, though, as they swiped center JaVale McGee away from the defending NBA champion Warriors on a 1-year minimum deal, which indicates that his time in Golden State had run its course from the Warriors' perspective.

McGee brings championship pedigree to a team that has none of it aside from LeBron, which is an absolutely incredible sentence that is both hilarious and true. The vision for Magic Johnson and company appears clear right now, although it could all change in an instant with a trade for Kawhi Leonard. For now, though, it seems they will let James mentor their young roster while filling it out with other veterans before going after Leonard in free agency in 2019 to give themselves the best of both worlds with their young, promising core and two of the five best players in the NBA.