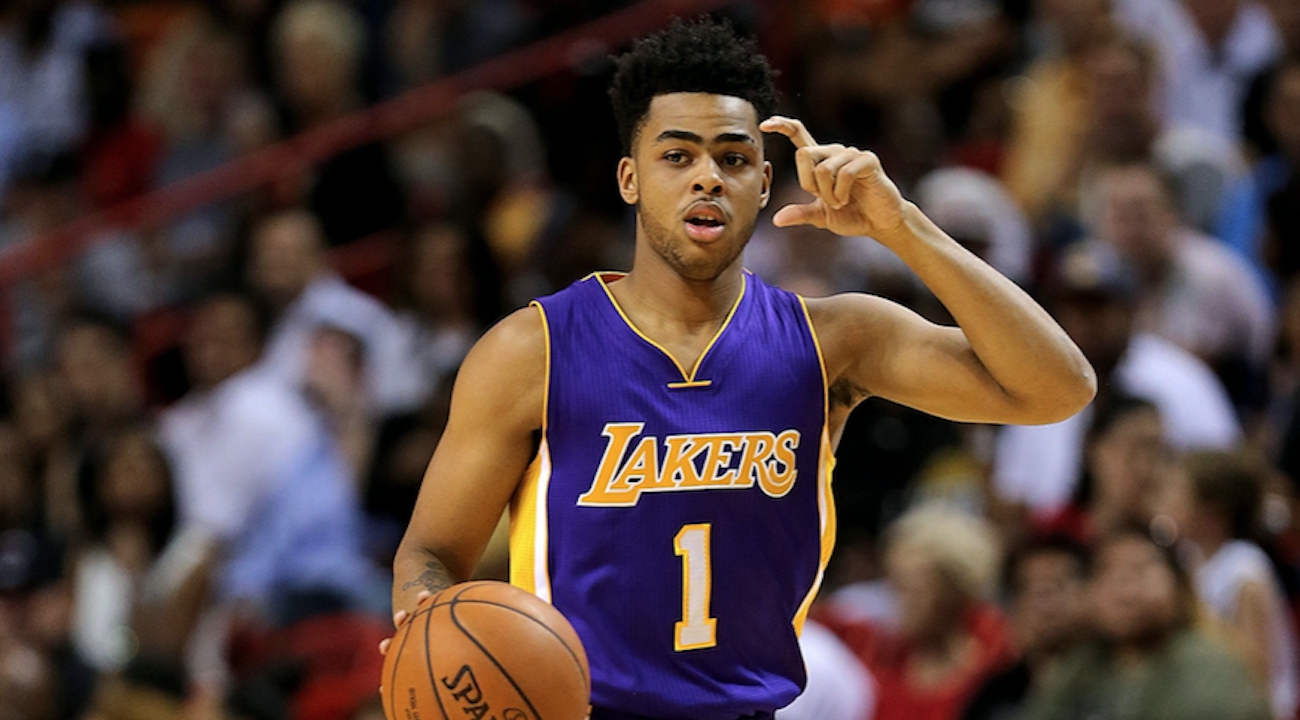 The Los Angeles Lakers and Brooklyn Nets have made a deal two days before the 2017 NBA Draft. According to Adrian Wojnarowski of The Vertical, Brooklyn is sending longtime center Brook Lopez to Los Angeles, along with the 27th pick in the draft. In return, the Nets will acquire talented guard D'Angelo Russell and big man Timofey Mozgov.
The move finally means that Lopez — whose name seems to come up in trade talks annually — is no longer a Net. As Wojnarowski pointed out, Brooklyn kind of had to do seeing as how Lopez is on an expiring contract.
In return, the team got a talented point guard who is only 21 and a big man who can at least be serviceable, even if his contract is rather bloated. This is good news for Brooklyn, as the team got a player who was taken with a top-2 pick just two years ago on the verge of a draft where they do not have their lottery pick.
Meanwhile, this is a savvy move for the Lakers. The team wants to swing for the fences next offseason, and getting rid of Mozgov's massive salary helps a ton in their pursuits of Paul George and potentially LeBron James. It also means Los Angeles has a big hole at point guard heading into the draft, which Wojnarowski reports clears the way for California native Lonzo Ball to get selected with the No. 2 pick.
If Ball turns into the player many project — a tall, sharpshooting guard with passing ability and basketball instincts that are extremely rare — getting rid of Russell won't be a huge deal. Still, everything Los Angeles does comes back to free agency next year. As Bobby Marks of The Vertical points out, Los Angeles moving Mozgov means they're only a few moves away from being able to sign two players to max contracts.
Of course, this is a lot easier said than done — the team had to get rid of one of its best young players just to dump Mozgov's deal. But this could be a shrewd long-term move if it leads to the team having the space to bring someone on board along with George next year. Whether it be LeBron or someone else, this trade shows that the Lakers are trying to poise themselves to return to prominence starting next summer.