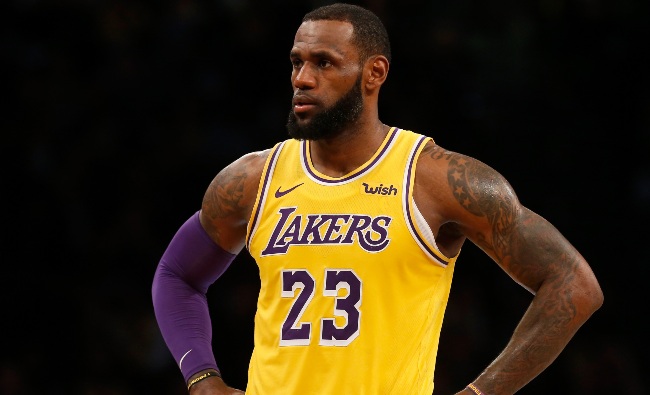 It's been a while since we've seen LeBron James wear anything but a suit, as the Los Angeles Lakers star suffered a groin injury during the team's win over the Golden State Warriors on Christmas Day. But the longest stretch that James has spent on the injured list is finally coming to an end on Thursday night.
According to Chris Haynes of Yahoo Sports, James plans on suiting up for the Lakers' game against the Los Angeles Clippers. The news comes after James was downgraded from out to doubtful by the team earlier in the day.
The decision for James to play comes after he got some work in before tip off, as he arrived to Staples Center earlier than he had been during his recovery on Thursday.
This could not come at a better time for Los Angeles, and not just because it comes as the team is reportedly doing everything it can to acquire Pelicans star Anthony Davis on the trade market. The team has gone 6-11 ever since James went down, causing the Lakers to go from comfortably in the postseason to on the outside looking in. Currently, Los Angeles sits at 26-25, putting them in ninth place and two games behind the eighth-place Clippers.