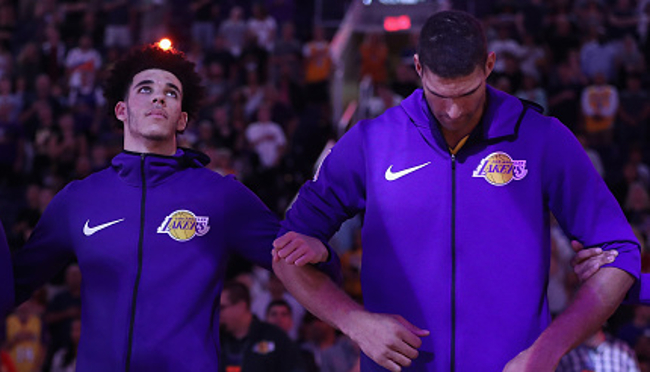 There are things we've learned about the Lopez brothers over the years, namely that they are unapologetic nerds when it comes to several avenues of pop culture. One of those is their encyclopedic knowledge of Disney princesses.
Both are avid collectors of Disney brand memorabilia, and now that Brook Lopez is playing with the Los Angeles Lakers, he's in close vicinity to the happiest place on Earth.
Maybe that's what's behind Brook's recent offensive resurgence. At least that's the explanation Lonzo Ball is giving for his teammate's scorching hot play of late, as the Lakers' veteran center has scored 27, 34, and 21 points in the last three games for L.A., with the Lakers going 2-1 over that stretch.

"Brook been killing it," Ball said. "I'm not gonna say nothing to him. I'm just gonna let him keep doing him. He keeps playing like that, and we're gonna be hard to beat…I don't know, he be watching the Disney channel all the time. Maybe his favorite shows might have been coming on. I don't know."
Lopez, you might recall, has already built a luxury home inside Disney World in Orlando. There's been a lot of talk about whether Lopez has much of a future in Los Angeles, given the Lakers' youth movement, but his solid play during the first few weeks of the young season has certainly endeared him to fans, teammates, and the organization as a whole.