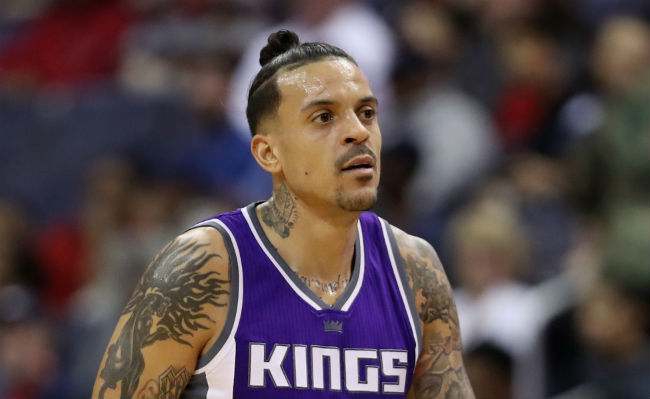 Former Sacramento Kings player Matt Barnes has joined the cause of protesters in Sacramento demanding accountability for the shooting death of Stephon Clark.
The former Kings forward and retired NBA player is reportedly organizing a rally with protesters who have taken to the streets of Sacramento over the last two weeks after the 22-year-old unarmed African American man was shot 20 times by police in his grandmother's backyard.
Sacramento Bee reporter Jason Jones reported earlier in the week that Barnes is organizing a rally for the weekend that will coincide with Clark's funeral, and that some Kings players are expected to attend.
Tuesday night marked the second straight Kings home game that was interrupted by protesters, forcing Kings officials to close off entry to Golden 1 Center. The initial protest was started outside the venue on Thursday night in a game against the Atlanta Hawks, but Tuesday's protest began when Clark's brother interrupted a Sacramento City Council meeting. Afterward, a march to the Kings home venue forced officials to take similar action than they did last week.
The Kings have publicly supported the protests and the right of those to use the team to amplify their voices, but a Twitter account associated with the protests pointed out on Tuesday night that protesters can "make a difference and still be positive."