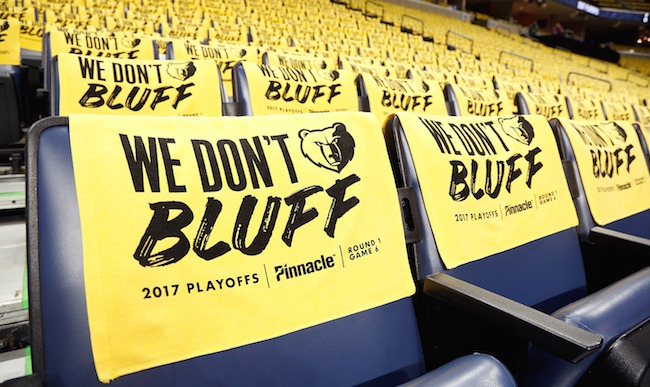 It's a strange time in Memphis right now as the Grizzlies look like a team that is on the decline.
They just fired head coach David Fizdale in an attempt to turn their season around, and there are plenty of rumblings that Fizdale was butting heads with star big man Marc Gasol. On that note, Memphis is built around a pair of older players who are rather hard to move in Gasol and Mike Conley.
Now, there's a new twist to the story, as Memphis could be on the verge of an ownership shakeup. According to Jon Krawczynski of The Athletic, a recently-triggered clause in the franchise's ownership agreement is set to change the way the Grizzlies' front office operates.

As for what this means, Krawczynski wrote that this puts majority owner Robert Pera in an interesting spot, as he can either buy out minority owners Steve Kaplan and Daniel Straus or sell his stake in the franchise to them.
A buy-sell provision in the ownership agreement between Pera and minority owners Steve Kaplan and Daniel Straus was exercised last week, sources told The Athletic. Both minority owners had the right to invoke the clause starting in late October, which allows one or both of them to set a new valuation for the franchise that sold for $377 million in 2012.

Pera, who is being represented by CAA in the process, will have to decide whether to buy out Kaplan and/or Straus to keep control of the team or sell his shares at the set price and remove himself from the ownership group.
Krawczynski says that Pera is rarely around, making him a "shadowy figure with the Grizzlies" and leading to tension between himself and the pair of minority owners. Additionally, Pera's "consigliere" is Grizzlies executive director Joe Abadi, who Krawczynski points out has no basketball background and is "higher on the food chain than GM Chris Wallace."
The entire situation in Memphis is rather bizarre, as are any situations where a majority owner is at odds with their minority owners. This is the latest happening in an eventful week in Grind City.