The 2018 NBA Draft is over, early grades are in, and the league is set for free agency and Summer League to kick off over the next few weeks. However, it is never too soon to look ahead to the start of the 2018-19 campaign and, given the emphasis on what is an intriguing rookie class, there should be plenty of chatter about this year's pursuit of Rookie of the Year honors.
It might be difficult to replicate the plain madness of the 2017-2018 battle between Donovan Mitchell and Ben Simmons but here are five players that have clear paths to contention, at least in the traditional sense of what the voting rewards.
Deandre Ayton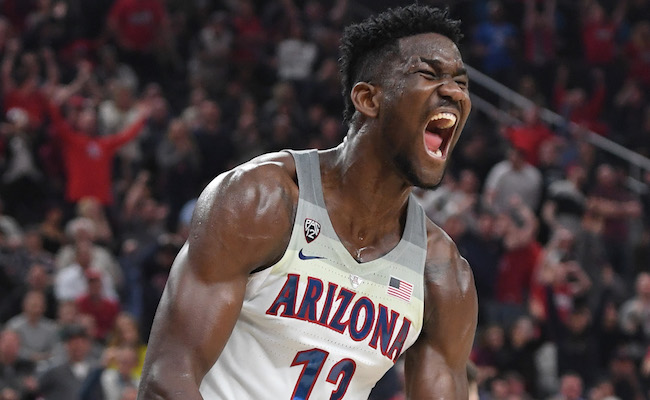 In the least surprising outcome of the draft, Ayton led things off by landing in Phoenix and he'll be in a fantastic Rookie of the Year situation, to the point where betting markets see him as the favorite. Questions about Ayton's defensive projection are real but he is a player that seems destined to put up a ton of counting numbers at the next level. Beyond that, the Suns have every incentive to give him a ton of minutes and opportunities from the first game of his NBA career and, with the Rookie of the Year award, per-game numbers often play a significant role.
Ayton may not average 20 and 10 as rookie because, well, basically no one other than Tim Duncan actually does that. He can, however, produce at a high level on the offensive end and that puts him in a fantastic position as arguably the front-runner for the hardware.

Marvin Bagley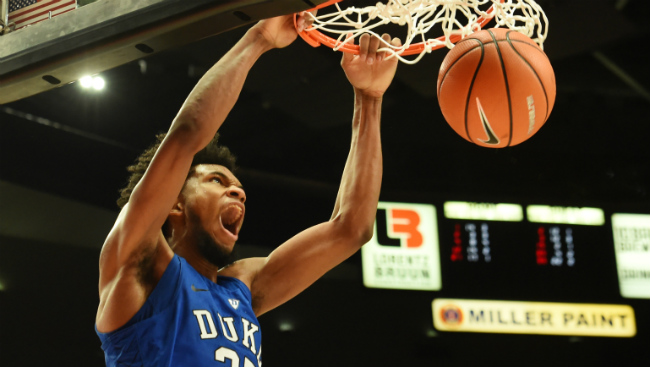 Much like Ayton, Bagley has legitimate defensive question marks but, to put it plainly, that has little to do with Rookie of the Year evaluations for the vast majority of the voting body. The former Duke big man does, however, bring a ton of offensive skill and potential value to the table, with a motor that runs quite hot on that end of the floor. In the future, Bagley profiles as a potential 20-10 player with high-end finishing ability around the rim, athletic burst that is off the charts, and the ability to get off the ground multiple times on the offensive and defensive glass.
Perhaps more importantly, there is no one on the Kings current roster that should stand in the way of Bagley receiving every opportunity to do damage. It is easy to see some growing pains with the pick-and-roll (and pick-and-pop) combination of Bagley and De'Aaron Fox but, when things are rolling, it could be a lot of fun, plus the duo of Buddy Hield and Bogdan Bogdanovic should provide floor spacing. At least some of Bagley's rookie-year performance might be dictated by how his jump shot develops but, even if it fails him, there is enough here to see a ton of counting stats and production.
Luka Doncic
Whether he landed in Dallas or Atlanta, Doncic was always destined for this list, simply because both situations would have provided him with ample opportunity. The Mavericks are probably a better spot, at least in the short-term, because Dallas is actually trying to win next season and Dennis Smith Jr. provides a backcourt partner in crime for the Slovenian wunderkind.
There is reasonable debate on what kind of scoring prowess Doncic will have, especially from the outset of his NBA career. Still, it seems reasonable to project double-figures in that particular area because of the playing time he is in line to receive, and Doncic should stuff the stat sheet with rebounds and assists in a way that no other player in this class projects to do immediately.
In theory, there could be some risk of Rick Carlisle muting Doncic as a rookie but he is the most advanced prospect in the class from a competition perspective and he'll be ready to go immediately.

Collin Sexton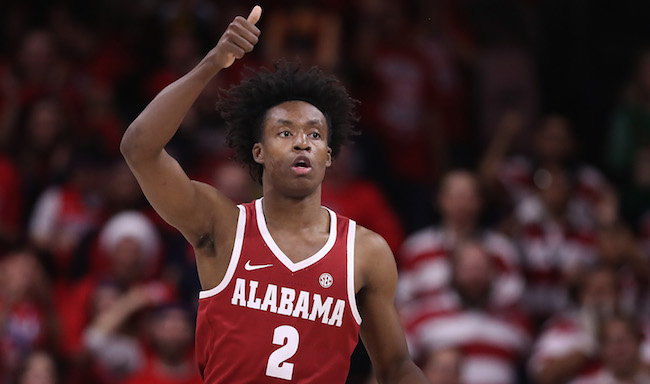 The situation with the Cleveland Cavaliers is odd. Everything revolves around LeBron James and, if he decides to return to Ohio for another run, there could be pressure applied to send Sexton elsewhere in order to pave the way for a more established figure. With that said, Sexton has a clear path to playing time in Cleveland and, if James walks away, there will be ample opportunity for him to shine.
Sexton's ultimate ceiling isn't as high as some perimeter players in the class but he is a fiery competitor that should be closer to NBA-ready than most. If he has the kind of usage in Cleveland that a post-LeBron world would dictate, counting stats will follow and there is a world in which Sexton creates enough assists to really threaten for the award as well. His overall impact could be relatively muted by a game that is pretty good in many areas but not elite in any one place. Still, Sexton could have a lot of box score success and that matters here.
Trae Young
Young could have landed in a place with a much less favorable ROY projection and, at least for now, Dennis Schroder is still in Atlanta to make things complicated. With that said, all indications are that the Hawks likely realize the conundrum that would exist if Schroder and Young were both on the roster and, if they are able to flip Schroder to another situation, the keys will be handed to Young from the outset.
Because Atlanta isn't trying to win now in the midst of what could be a lengthy rebuild, Young should be given every opportunity to succeed or fail. Either outcome is possible, given Young's projection as a high-ceiling, relatively low-floor player, but it would be silly to suggest that the possibility of impressive counting stats isn't available to him. After all, Young led the country in both scoring and assists at Oklahoma — which is still crazy — and it isn't as if the Hawks are overflowing with play-makers within the team's current roster construction.
Young is the kind of figure that could win Rookie of the Year honors or finish outside the top-10. That is a wide range, and it's a little strange to view a player of his profile this way, but if you're looking for a sleeper outside of the obvious candidates, he's the one.