The downfall of the Golden State Warriors has been greatly exaggerated, at least in some corners. After all, the team still has an MVP candidate (Steph Curry), a Defensive Player of the Year candidate (Draymond Green), a top-25 player (Klay Thompson) and a 2019 All-star (D'Angelo Russell) on its roster. Combine that with an upper-tier head coach and endlessly deep pockets, and it would be a bad idea to pour dirt on Golden State as a contending entity.
However, it is more than fair to suggest that the Warriors aren't frontrunners to win the 2020 NBA title and, with that idea on the table, it is the first time in a long time that the NBA doesn't boast a legitimate "favorite" to capture its championship. Are there teams capable of separating from the pack? Absolutely, but that isn't the same thing as having a dynasty in progress and, to that end, the 2019-20 season has a wide-open feel to it.
Throughout the season, we'll chronicle the league in this space, using power rankings to paint the picture of the NBA's hierarchy. In the preseason edition, there is more leeway to fire off overarching predictions but, with the regular season now on the horizon, it is time to weigh in on what will become a weekly staple.
Onward and upward.
1. L.A. Clippers (Last week — n/a)

The Clippers probably won't finish with the best regular season record this season, particularly if they exercise "load management" on Kawhi Leonard and/or Paul George (who will miss the start of the season). When June rolls around, though, L.A. might be the best pick on the board and this is a deep, talented, flexible roster. It's not a Warriors-level projection but the Clippers land in the top spot for now, all while acknowledging they aren't at full strength in the season's first week.
2. Milwaukee Bucks (Last week — n/a)

If the Clippers aren't the best bet to finish with the most wins in the NBA (and they aren't), the Bucks fill that role. Giannis Antetokounmpo returns as the reigning MVP and, while the loss of Malcolm Brodgon is noteworthy, this is a roster set up to win somewhere in the neighborhood of 60 games in the East.
3. Utah Jazz (Last week — n/a)

It might surprise some to see the Jazz this high but a) Mike Conley is very good, and b) so is Bojan Bogdanovic. It isn't as if Utah didn't lose quality players like Derrick Favors but this is the best offensive team Quin Snyder's ever had and the defense will be good as long as Rudy Gobert is upright. It's time for the Jazz to take their swing.
4. Denver Nuggets (Last week — n/a)
Denver overachieved a bit on the way to 54 wins last season but they should be legitimately better this time around. Gary Harris is healthy, Malik Beasley is ready for the next step, Jamal Murray is (hopefully) on the verge and Jerami Grant is a great addition. Oh, and the Nuggets have Nikola Jokic and Paul Millsap. That's a good thing.
5. Houston Rockets (Last week — n/a)

The James Harden-Russell Westbrook marriage may not work in the playoffs. That is definitely a potential outcome. There is something to be said for a 48-minute stagger of those two guards, however, and the Rockets have the infrastructure to pile up regular season wins at a high level.
6. Philadelphia 76ers (Last week — n/a)


Philly's playoff ceiling is a lot higher than this ranking indicates, simply because the Sixers project to have the NBA's best defense. The glaring question is how they score late in games but a starting five of Joel Embiid, Al Horford, Tobias Harris, Josh Richardson and Ben Simmons is abjectly terrifying.
7. L.A. Lakers (Last week — n/a)
I can already hear the screams about how the Lakers are too low and I get it. They have LeBron James and Anthony Davis. Trust me, that's a fantastic start. The rest of the roster… is not ideal and that has to be mentioned. Getting Danny Green was huge but there are real questions in the backcourt (particularly with Rajon Rondo) and Kyle Kuzma is banged up at the outset.
8. Golden State Warriors (Last week — n/a)

As noted above, the Warriors are kind of tough to evaluate, especially before Klay Thompson gets back. The high-end talent is important but this roster is exceptionally shallow and Steve Kerr will quickly be forced to deploy unproven pieces on a nightly basis. This ranking is a hedge but it could be worse than this early on.
9. Boston Celtics (Last week — n/a)

The off-court stuff has been well-documented and, while Kemba Walker isn't quite as good as Kyrie Irving, the drop-off might be offset by the chemistry improvement. Boston's season will come down to the development of Jayson Tatum and Jaylen Brown, though, and the loss of Al Horford can't be overstated.
10. San Antonio Spurs (Last week — n/a)
I don't know, man. The Spurs' roster is better than it was a year ago, with Dejounte Murray back in the fold and DeMarre Carroll around to provide quality forward depth. Can San Antonio do it again? I won't bet against it.
11. Portland Trail Blazers (Last week — n/a)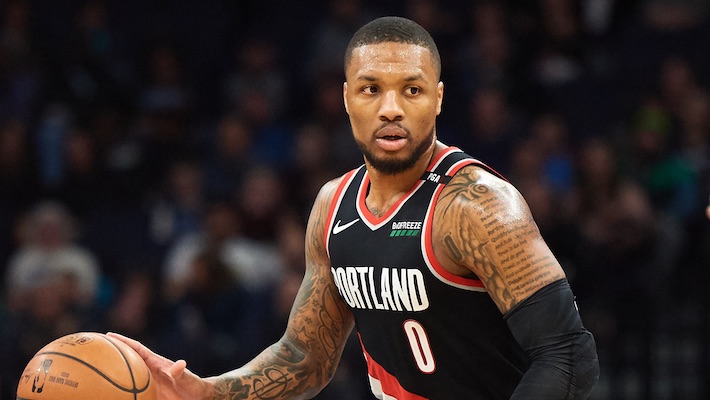 Skepticism with the Blazers is warranted, especially with Jusuf Nurkic still recovering from injury. Portland's stockpile of long, defensive-minded forwards is essentially gone and the addition of Hassan Whiteside could be perilous. On the flip side, the Blazers routinely outperform expectations so we'll hedge and slot them here.
12. Toronto Raptors (Last week — n/a)

If the Raptors keep this roster in place, this might be too low. Pascal Siakam is a swing piece as he transitions to the world of being a No. 1 option but there are so many quality veterans that the floor is pretty high.
13. Miami Heat (Last week — n/a)
Losing Josh Richardson hurts and the notion that Miami "added Jimmy Butler" in the off-season should always be accompanied by the Richardson caveat. Still, the Heat did upgrade in the No. 1 option slot and it could be argued that the loss of Hassan Whiteside is addition by subtraction. There isn't too much upside here but, if Butler stays healthy and performs, there is a pretty high floor, too. It helps to have a quality head coach and Bam Adebayo's coming-out party is in the offing.
14. Sacramento Kings (Last week — n/a)

If the Kings were in the East, they'd be a near-unanimous playoff pick. Context is important in that regard but this is a 39-win team from last season that notably upgraded its roster. Dewayne Dedmon is a legitimately effective starting center, Cory Joseph is a quality rotation guard and there is reason to expect improvement from De'Aaron Fox and Marvin Bagley. Why can't that formula result in 40-plus wins, even in the West?
15. Indiana Pacers (Last week — n/a)

Indiana faces high expectations after a strong performance last season but there are actual issues with this roster. Victor Oladipo's health is the biggest question but the Pacers also turned over a hefty portion of the roster, headlined by Thaddeus Young and Bojan Bogdanovic finding greener pastures. Indiana did add a quality guard in Malcolm Brogdon but, with the rotational questions, replicating their 2018-19 performance is far from a given.
16. Brooklyn Nets (Last week — n/a)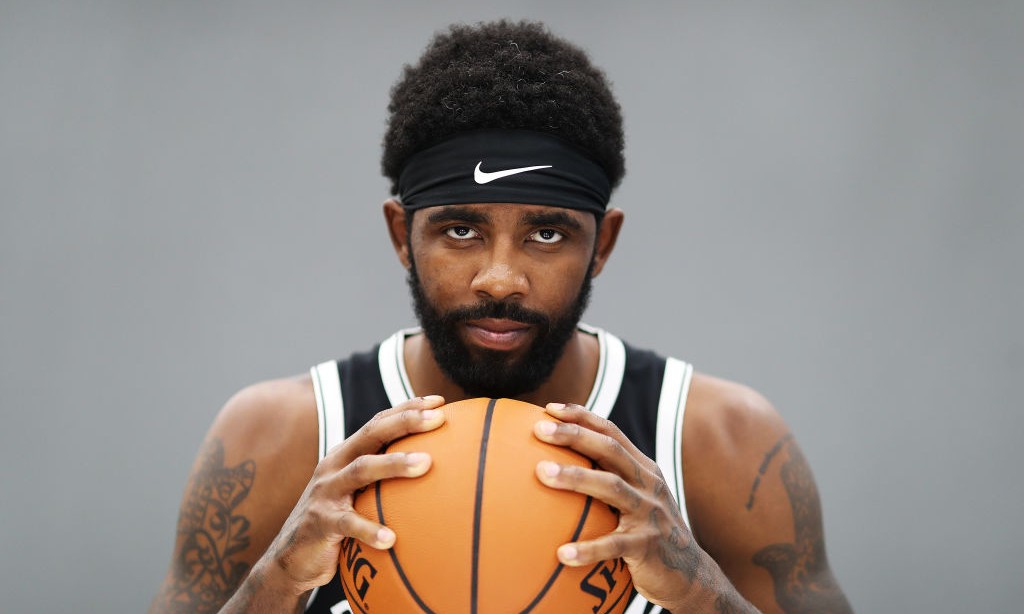 The Nets were the No. 6 seed last season and they added Kyrie Irving and Kevin Durant in free agency. That means they'll be awesome this year, right? Well, maybe not. Brooklyn did upgrade at point guard in going from D'Angelo Russell to Irving but, with Durant scheduled to miss the season, there are actually some holes on the roster. The Nets will be well-coached but, defensively, it might be an adventure and they'll need health from Irving and Caris LeVert.
17. Detroit Pistons (Last week — n/a)

How much is Blake Griffin going to play? The All-Star forward appeared in 75 games last season and, when he played, the Pistons performed at more than a .500 level. If Griffin can repeat that level of availability, Detroit might be even better, adding Derrick Rose, Markieff Morris and Tony Snell to provide depth. If he can't, there is an uphill battle on the horizon, particularly in the area of shot creation.
18. New Orleans Pelicans (Last week — n/a)
Good luck trying to figure out just how good the Pelicans are. This is an entirely different roster from last season and that just makes things difficult. Fortunately for New Orleans, there is a ton of talent. Zion Williamson is the obvious point of focus (particularly with him missing up to two months after meniscus surgery) but the Pelicans added Brandon Ingram, Lonzo Ball, J.J. Redick, Derrick Favors, Josh Hart and a pair of lottery-caliber rookies. They'll be fun and project to be effective, too.
19. Orlando Magic (Last week — n/a)
Orlando essentially brought the band back after an encouraging 2018-19 season and, if all growth was linear (or anything close to that), the expectation of a playoff return would be justified. A closer look yields more tepid excitement, however, with the Magic relying heavily on a couple of career-best offensive seasons from Nikola Vucevic and D.J. Augustin last season. On the bright side, Orlando is going to put a strong defense on the floor but there are enough questions about the offense to be uneasy about the overall ceiling.
20. Dallas Mavericks (Last week — n/a)

The Mavs have two potentially elite players in Luka Doncic and Kristaps Porzingis. That always helps. Dallas also has a bunch of quality role players, including new additions like Delon Wright and Seth Curry. However, the Mavericks might not be as good as some think this season when considering the (relative) uncertainty of Porzingis and, to put it plainly, the lack of sure-fire starters alongside their "big two."
21. Minnesota Timberwolves (Last week — n/a)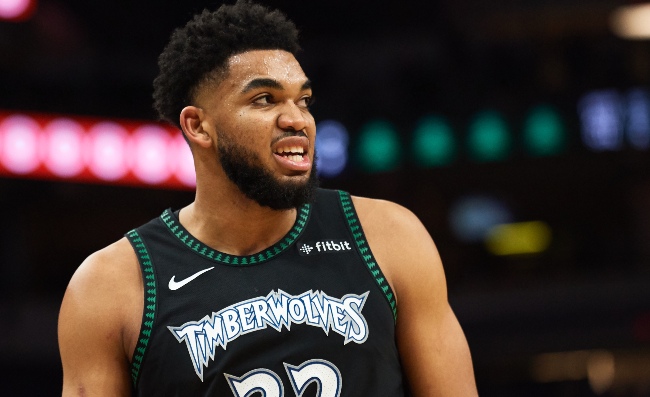 Karl-Anthony Towns is exceptionally good at basketball. The other pieces have some work to do in Minnesota but that's a heck of a starting point. As a sneaky subplot, this is a big year for Jeff Teague, who the Wolves desperately need to play well and stay healthy.
22. Chicago Bulls (Last week — n/a)
The Bulls could make the playoffs in the East. That's a real possibility. Will it happen? The jury is out. Chicago had a sneaky-good summer with additions like Thaddeus Young and Tomas Satoransky, paired with a high-upside lottery pick in Coby White. Couple that with another year of Wendell Carter, Lauri Markkanen and Zach LaVine (who is still only 24) and you might have something.
23. Oklahoma City Thunder (Last week — n/a)

It's really tough to evaluate the Thunder. This is a team with three legitimate standouts in Chris Paul, Danilo Gallinari and Steven Adams. It's also a team with an intriguing young player in Shai Gilgeous-Alexander. Finally, it's a team with a potentially crippling lack of depth and some pieces that don't fit snugly together. As long as Paul, Gallinari and Adams are playing, there is a higher floor than you might think, but who knows what will happen.
24. Atlanta Hawks (Last week — n/a)

ESPN's Zach Lowe predicted that "Atlanta will be the most entertaining bad team" and that feels poignant. The Hawks are going to be fun with Trae Young, John Collins and other intriguing young pieces but, defensively, they have a long way to go and the bench could be a real issue. They'll improve as the season progresses but this has a feel of the final rebuilding season for this group.
25. Phoenix Suns (Last week — n/a)
Phoenix finished 14 (!) games behind the rest of the Western Conference last season. That is pretty staggering. It should be noted that the Suns do have talent, though, and the addition of Ricky Rubio (along with maturation from Devin Booker, Deandre Ayton, Mikal Bridges, etc.) should provide significant improvement.
26. New York Knicks (Last week — n/a)


The Knicks actually have a bunch of competent NBA players. The problem is that they don't make much sense together and New York will be heavily reliant on some questionable pieces to provide offensive competence. Keep expectations low.
27. Memphis Grizzlies (Last week — n/a)

Jaren Jackson Jr. is awesome and the future is bright in Memphis. In the moment, though, the Grizzlies have a young, flawed roster and there may be growing pains for a rookie point guard in Ja Morant.
28. Washington Wizards (Last week — n/a)
Bradley Beal still plays for the Wizards and he is now under contract for two additional seasons. Frankly, his presence is the only thing that keeps Washington from battling for the No. 30 spot. It's a fun parlor game to argue about who the second-best player for the Wizards is right now. The answer is probably Thomas Bryant and that says plenty.
29. Cleveland Cavaliers (Last week — n/a)

Cleveland deployed arguably the worst defense in NBA history last season. It might be a little bit better on that end of the floor (far from a given) but, with the kind of youth the Cavs will put on the floor and a new head coach, there could be some ugly moments this season.
30. Charlotte Hornets (Last week — n/a)

The Hornets are going to be very bad. That isn't breaking news but, even if you squint to find Charlotte as a potentially competent defensive team, it's a mystery as to how they're going to score efficiently with Terry Rozier as the No. 1 option.