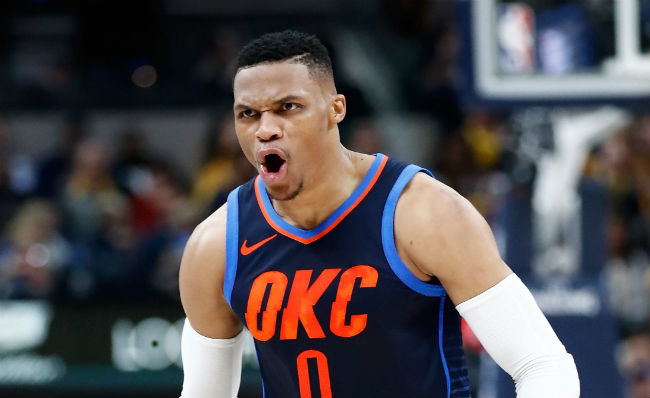 The NBA season is now only a month away, with training camps set to begin at the end of September. More than a month after the Westgate Las Vegas SuperBook released their season win totals in early August, after most every major transaction was completed, it's time to take a look at the updated totals for each team.
Not too much has changed over the last month in terms of who is on the 30 rosters, but heavy action, injury updates, and more have caused some numbers to rise and fall over the past month.
The biggest risers from Aug. 5 to now at Westgate are the Bulls, up 2.5 games from 27.5 to 30, and the Rockets, Spurs, and Celtics, each up 1.5 games from open. The biggest drops have come for the Thunder, down 2 games from 50.5 to 48.5, the Grizzlies, down 1.5 games, and the Knicks, down 1 game. Many teams have stayed pat or moved slightly, with most movements going towards the Over, unsurprisingly as most fans bet optimistically about their team.
For my money, the best bets on the board are still the Orlando Under, now at 31 instead of 31.5, the Portland Over, now at 42 instead of 41.5, and the Grizzlies over, now at 33 instead of 34.5. Below, you can find the full list of updated 2018-19 season win totals from Westgate, with the opening number in parentheses.

Golden State Warriors: 62.5 (62.5)
Boston Celtics: 59 (57.5)
Toronto Raptors: 55.5 (54.5)
Houston Rockets: 56 (54.5)
Philadelphia 76ers: 54.5 (54.5)
Utah Jazz: 49.5 (48.5)
OKC Thunder: 48.5 (50.5)
Los Angeles Lakers: 48 (48.5)
Indiana Pacers: 48 (47.5)
Denver Nuggets: 47.5 (47.5)
Milwaukee Bucks: 47.5 (46.5)
New Orleans Pelicans: 46 (45.5)
Minnesota Timberwolves: 45 (44.5)
San Antonio Spurs: 45 (43.5)
Washington Wizards: 44.5 (44.5)
Portland Trail Blazers: 42 (41.5)
Miami Heat: 41.5 (41.5)
Detroit Pistons: 38 (37.5)
Los Angeles Clippers: 36.5 (35.5)
Charlotte Hornets: 35.5 (35.5)
Dallas Mavericks: 34.5 (34.5)
Memphis Grizzlies 33 (34.5)
Brooklyn Nets: 32 (32.5)
Orlando Magic: 31 (31.5)
Cleveland Cavaliers: 30.5 (30.5)
Chicago Bulls: 30 (27.5)
Phoenix Suns: 29 (28.5)
New York Knicks: 28.5 (29.5)
Sacramento Kings: 25.5 (25.5)
Atlanta Hawks: 24 (23.5)