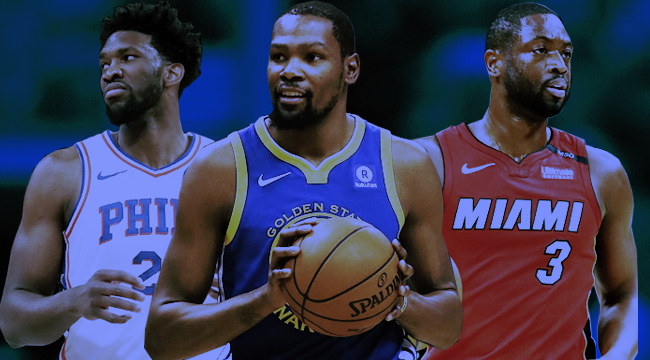 The second half of the NBA season was just as entertaining as the first. The regular season wrapped up on Wednesday night with a playoff spot on the line and various teams still jostling for seeding purposes — the NBA should have really charged $0.99 per possession on League Pass.
The year's second half of games also featured a bevy of tremendous quotes, and just like we did for the first half of the year, we decided to compile some of our favorites. If you missed it, part one of our 100 favorite quotes can be found here.
Without further ado, here are 100 more quotes from the post All-Star break portion of the 2017-18 season. They are mostly hilarious, but some are rather insightful. I'll remember this season as the one when Adrian Wojnarowski tweeted out the first overall pick of the NBA 2K League Draft before it was announced, because he can. Also, this was the season when Kevin Durant called us blog boys, Jordan Clarkson made me think about the origins of dinosaurs, and Joel Embiid live-tweeted the Final Four while he was on meds.

February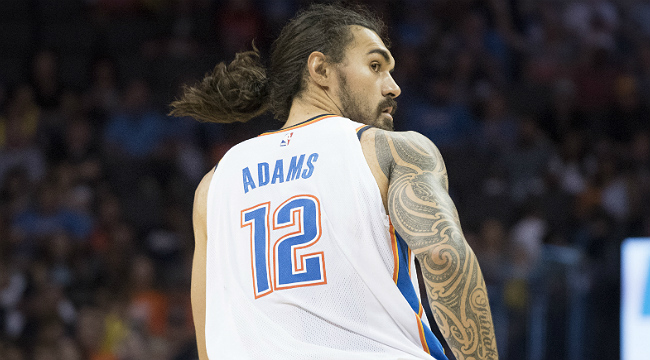 "One time I told Siri to twerk and my phone started vibrating." — Javale McGee.
"Why don't they just use a Roomba?" — Jeanie Buss, asking the real questions about the sport of curling.
"The NCAA is corrupt, we know that." — LeBron James.
"I can barely read, mate." — Steven Adams, on his autobiography.
"Two different leadership styles. LeBron, very encouraging and bringing everybody along. Kobe, he testing you, seeing what you're gonna give him. He gonna yell at you. He gonna scream at you. He gonna cuss." — Jordan Clarkson, on the difference between playing with Kobe and LeBron.
"It's kind of like the Black Panther movie. How cool is that for kids to see and have that superhero? LeBron's been that for a long time. And for someone to be totally numb to that and attack him in such a childish way really speaks more volumes about that individual than it does LeBron." — Gregg Popovich, on Laura Ingraham.
"It's been highly publicized that team is designed to beat us. Noted. Great. We'll see y'all soon." — Draymond Green, on a potential Western Conference Finals matchup with Houston.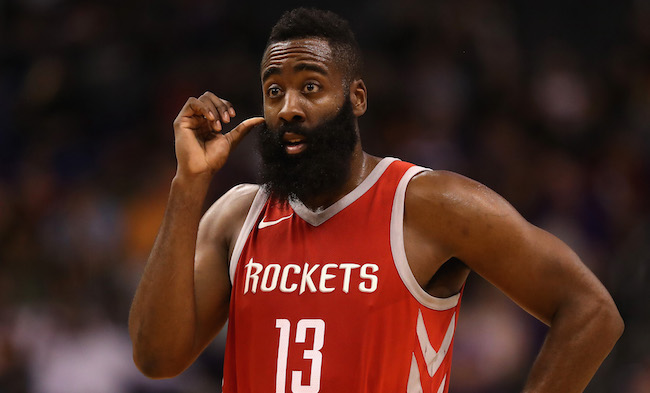 "That's very flattering. I'd have to do a background check on him, though, because I've heard some things he's done in the past that aren't very good. I can't remember where I heard that stuff, but I'd have to do a background check." — Gregg Popovich, when told Barack Obama said he would pick the San Antonio Spurs if he was a free agent.
"Who's that?" — James Harden's response to a reporter talking about how Blake Griffin being traded to Detroit changes the Rockets-Clippers rivalry.
"This is the NBA, not the D-League." — Marc Gasol on the Grizzlies plan to tank.
"So Netflix took Burn Notice off is website!! This really hurts me honestly! This is my favorite show and if there's anyway we can fix this problem it would be deeply appreciated!! Also everyone tag Netflix and let them know this is crazy!!!! Much appreciated." — Donovan Mitchell, missing his favorite show.
"I was watching Knightfall earlier today. It's a great show on the History Channel, you should check it out. Yeah, I mean, it's about Jesus and everything. I think God gave me the energy." — Kelly Oubre Jr., on why he had a huge game.
"They knew me from being the guy who used to do color commentary on the NBA 2K games." — Steve Kerr, on whether kids in Washington who got to spend time with the Warriors recognized him.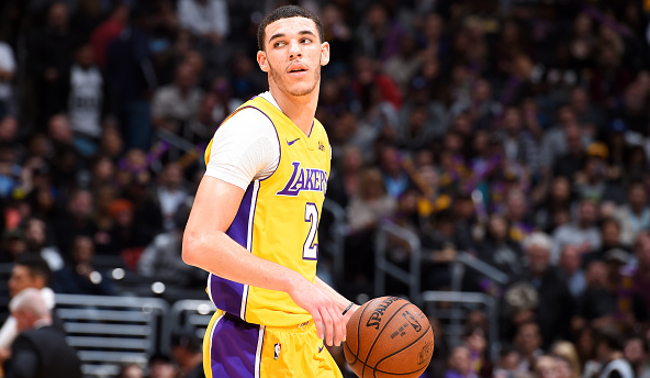 "Draft picks are like cigarettes in prison right now." — Daryl Morey, assessing the trade market.
"Opposites attract. I like to pass. He likes to shoot." — Lonzo Ball, on playing with Isaiah Thomas.
"I'm not familiar with military artillery." — Robin Lopez, when asking about tanking.
"It's a gift and a curse." — Jamal Crawford, on how it only takes one shot to get him going in a game.
"I had a dream, it just came to me, I was like, you know what, it's cold outside, let me show my chest." — Nick Young, describing his outfit which showed off his chest.
"It's one of those things that no matter how indestructible we look like we are, we're all humans at the end of the day. We all got feelings … all of that. Sometimes … it gets the best of you, where times everything in the whole world's on top of you." — DeMar DeRozan, opening up about his struggles with depression, anxiety and loneliness, and starting a larger conversation about mental health in the NBA.

March
"I had a vision. It was an apparition in the hotel room. Elvis spoke to me and he said, 'Start Paul Millsap.'" — Mike Malone, on what possessed him to put Paul Millsap back in the starting lineup.
"I would've chosen a heartier food item." — Steve Kerr responding to news of J.R. Smith throwing soup at Cavaliers assistant coach Damon Jones.
"I don't think Michael Jordan in his prime could've had a better quarter than Garrett Temple had." — Sacramento Kings announcer Jerry Reynolds, after Temple scored 19 points in the fourth quarter.
"The young generation would say I was in my bag and haters will say it's fake." — LeBron James, on his own highlight reel play.
"The ball will tell you who the best players are, not the contracts, not the media." — Michael Beasley.
"I was trying to figure out what he was doing." — James Harden, on why he paused and stared at Wesley Johnson after crossing him up.
"I think he had forgotten which side he was on. It reminded me of Anchorman when Brick ends up on the wrong side of a fight, and he's like, 'Yeah!' They're like, 'No, Brick, you're on this side,' and he's like 'Oh, OK.'" — Steve Kerr, on Donald Trump's new gun control stance.


"He'll be trying to drive it to the basket when he is in his casket." — Alvin Gentry, on Manu Ginobili.
"Everybody got their poison. Mine is candy. Skittles. It's kind of hard when they're changing up the flavors every week." — Derrick Rose.
"Everything I have done, I have earned. My contract, that's my bread, and I earned my bread. So, kiss my ass. Dead serious." — Evan Turner, on people criticizing his bad contract.
"It takes three quarters for me to get going." — Lou Williams.
"Tonight, this win streak is over." — Drake, addressing the Raptors crowd in the first quarter of a home game against the Rockets. Toronto would prove Drake right by ending Houston's 17-game win streak that evening.
"That game was lit, man. Hope you guys enjoyed it." — James Harden to the media after same game.
"It doesn't matter to me if I'm a 6 seed, 3 seed, 2 seed, 8 seed. If I'm coming into your building for a Game 1, it can be very challenging." — LeBron James.
"I'm Filipino. Of course I've got dance moves. Karaoke on the drop of a dime if you need me to." — Erik Spoelstra.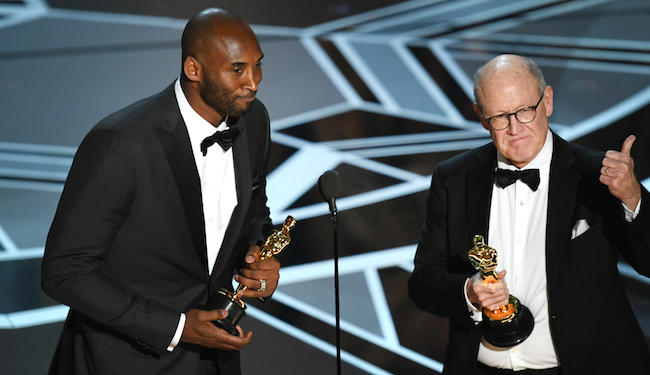 "I feel better than winning a championship, to be honest with you. I swear I do" — Kobe Bryant on winning his first Oscar.
"He said that? With a straight face?" — Luke Walton, on Kobe saying winning an Oscar is better than winning a NBA championship.
"He went from hitting the side of the backboard to he can't miss now." — Julius Randle, on Lonzo Ball hitting six threes.
"He has worked so hard. I always say, he's not Beyonce. He didn't wake up looking like this." — DeMar DeRozan's longtime trainer Chris Farr, on DeRozan's work ethic.
"I don't train and I smoke weed." — Bow Wow, on beating Lonzo Ball in a three-point contest.
"That's some suburban beef, man." — Will Barton, assessing the level of beef in the Jamal Murray-Los Angeles Lakers feud.
"I tweeted from my burner account: 'It was a good team win.'" — Scott Brooks, after a good team win.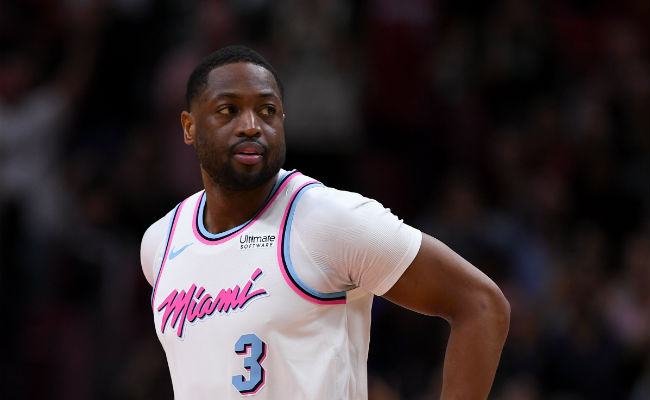 "I would vote for me. The body of work, how I'm going it, what's been happening with our team all year long, how we've got so many injuries and things of that nature, guys in and out, to be able to still keep this thing afloat, I definitely would vote me." — LeBron James, on his choice for Most Valuable Player.
"He always plays great against his former team. Credit to him too, but that's like four games each year, you know? Houston, LA, us." — Dennis Schroder on former teammate Dwight Howard.
"I told him, 'Man, I didn't come here for you to get hurt. So you need to get right so we can throw some champagne around a little bit.'" — Nick Young, on what he said to Stephen Curry after he got injured.
"We got that almost every night because Wayne Ellington played on like nine teams." — Dwyane Wade on facing two former teams, the Cavaliers and Bulls, in one week.
"He's light-skinned. They got the most confidence in the world. You look at him, Drake, guys like that." — DeMar DeRozan, on teammate Fred VanVleet's confidence.
"When the trade actually went through, he was so happy, man. We were in the middle of shooting a scene, his homeboy came in, whispered in his ear, and he runs out the set, so happy, he comes back and everybody is applauding." — Actor Lil Rel Howery, describing the exact moment when Kyrie Irving found out he was traded to Boston on the set of Uncle Drew.
"I normally don't shoot other people's goals down but you're gonna need a lil' more than luck on your side with this one but I commend you for setting your goals close to impossible!" — Dwyane Wade, responding to a Twitter follower saying, "New life goal: steal Gabrielle Union from Dwyane Wade."


"I'm changing basketball rules. If you foul someone, all you have to do is say sorry and give the player a hug, and they don't get to shoot free throws because of good sportsmanship. If the opponent refuses the hug, a technical foul will get called on the refuser." — Metta World Peace.
"You're playing against arguably the best player that's ever played in the NBA … If that's flaming out, give me the opportunity to walk through that door every year." — Dwane Casey.
"The decay of my hairline. Unbelievable, year by year." — Manu Ginobili, on team photos over his 15-year career.
"Coming here made me realize what a franchise looks like." — Blake Griffin, after being traded from the Clippers to the Pistons.
"He's unique. That's the best offensive player I've ever seen. He has so many weapons and now he's shooting those step-back threes. It's impossible to guard him. It's impossible." — Mike D'Antoni, on James Harden.
"I'd like 2 apologize Jazz fans that were offended by my tweets. If I knew u guys had internet in Utah I would've never made those tweets." — Vernon Maxwell, apologizing to Utah fans.
"All you need is one team to love you. It's like the draft all over again." — Isaiah Thomas, on free agency, after a nightmarish season.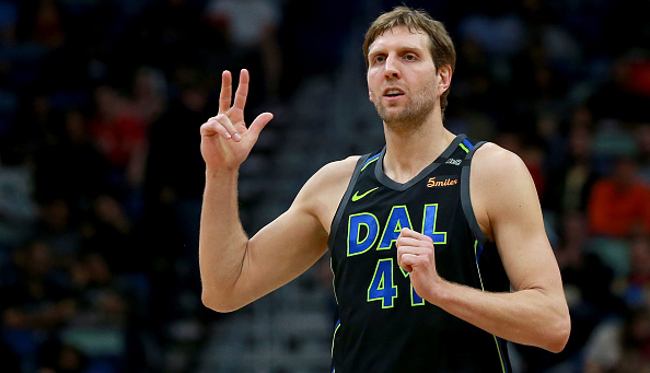 "You don't learn how to win by losing on purpose to get a 19-year-old who you've never seen." — Rudy Gobert, on tanking.
"I don't think we're going to worry about them throwing this on ESPN Classic anytime soon. When the ball doesn't go in the hoop, it's ugly." — Fred Hoiberg, after his team shot 3-for-30 from three in a loss.
"I just want to finish strong and get better. Get it? Finnish?" — Lauri Markkanen.
"Well, I think Mark messed that up for us." — Dirk Nowitzki, on tanking. In February, Cuban was fined $600,000 by the NBA for public comments on tanking.
"Man, it's annoying, you know. Why we matching up? We got one of the best centers in the league. Why we matching up? A lot of teams don't have a good center. It's bullsh*t. It's really bullsh*t, man. There's a lot of teams that could use a center." — Hassan Whiteside, expressing his frustration over minutes.
"Man am I high or these dudes are so hot from 3? Come on." — Joel Embiid, on medication while watching his Kansas Jayhawks play at the Final Four.
"Babe are you single or nah? @rihanna." — Joel Embiid, minutes later as the medication really kicked in.


"All this money being made and they get a swag bag at the end of it." — Ben Simmons, on the NCAA.
"That's crazy. I'm probably at like four right now. I'm very happy for him." — Rodney Hood, on LeBron James hitting 10 or more points for a record 867 straight games.
"We gave our young guys an opportunity to play." — Memphis head coach J.B. Bickerstaff on why Marc Gasol didn't play in the fourth quarter.
"Can I make a PSA real quick? All your blog boys and your fanboys that's gonna use everything I say and create an article — watch a basketball game. How about you write that. I just want to say that, because all these guys are gonna write articles and get real mad about what I said tonight. They're gonna put their emotions into it. It's not about you. Watch a basketball game. Enjoy the game. Stop worrying about me so much." — Kevin Durant, on The Bill Simmons podcast.
"You don't get to use that particular type of condescension when you're the dude with the burner accounts. You just don't." — Bomani Jones, in response to Durant.
"It sounds like KD is online a lot; listens to what people say about him; and loves trashing sports media. Ironically, these are also the top three personality traits of people in sports media." — Pablo Torre.
"Animals are awesome. I just prefer them to humans." — Steven Adams, at the zoo.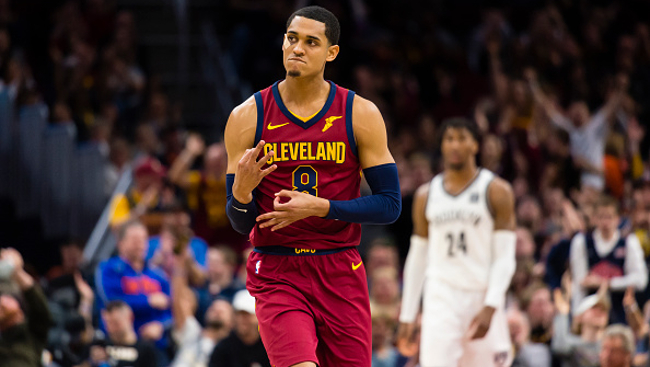 "We're at the point where if LaMarcus gets a cough, a cold, we're in deep trouble." — Manu Ginobili, on the injury-riddled Spurs.
"Kind of sums up our season." — Dirk Nowitzki, after he met with a group of kids postgame and lost a game of H.O.R.S.E. to them.
"You got time. You've got plenty of time." — Ben Simmons, to Karl-Anthony Towns, as they played video games online. Towns told Simmons he was playing the Atlanta Hawks the next evening.
"Y'all know how we got dogs and stuff right? So, I think it was bigger people in the world before us — and the dinosaurs was they pets." — Jordan Clarkson.
"At your mama's house." — LeBron James, responding to a heckling courtside fan in Portland, who asked him where Kyrie Irving was.
"I've been through it. It was a rehab for me for eight months. Same kind of injury as Kawhi, but mine was a hundred times worse." — Tony Parker, on Kawhi Leonard's injury.
"LeBron in the NBA Finals: guarded by Andre Iguodala, Kawhi Leonard, Bruce Bowen, Draymond Green. Michael Jordan in the NBA Finals: guarded by C-SPAN anchors." — @Sp0rtsTalkJo3

April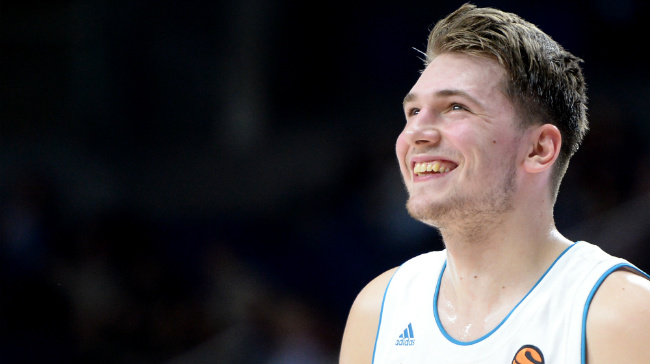 "It's not 1984." — Clint Capela, when asked if he would consider wearing goggles after he caught an elbow to his left eye.
"Once Charles Barkley walked by me, nodded, and said 'Good morning.' at 4:30pm. I've never been less disappointed by anyone." — Josh Gondelman.
"The Eagles won, Villanova won, the 76ers are gonna win the championship." — Charles Barkley.
"I'm prettier." — Luka Doncic, when asked how he is different from fellow Slovenian Goran Dragic.
"I really thought he was an accountant or a nerd, but when I got on his team, Steve Kerr was one of the coolest guys." — Bonzi Wells.
"I'm coming for LeBron's record." — Terry Rozier, after double-digit scoring in 25 consecutive games.
"There's a lot of talk about ranking who is better than Michael around here these days." — LeBron James, after someone asked "What about Michael?" when he called Justin Timberlake a G.O.A.T.


"I might have it one time, in the summertime, after we win the championship." — Victor Oladipo, on when he'll eat Popeyes again.
"We're playing get it done basketball. We're getting it done." — Mike Malone, on his team's winning streak.
"Have you ever watched a marathon? The guys that win the marathon are sprinting the whole time. The Kenyans are running sub-5 minute miles for 26 miles." — Mike Malone, when he was told the season is a marathon, not a sprint.
"I don't agree with nothing Zeke ever said. I don't even agree with nothing he ever did." — Scottie Pippen, after Isiah Thomas picked LeBron James over Michael Jordan.
"None." — Ben Simmons, on whether any other rookies have caught his attention this season.
"Yes. First player to lead the team in scoring and assists off the bench." — Lou Williams, on whether he deserves Sixth Man of the Year.
"Good luck." — Dwyane Wade, when asked about a billboard outside of Madison Square Garden recruiting LeBron James to the Knicks.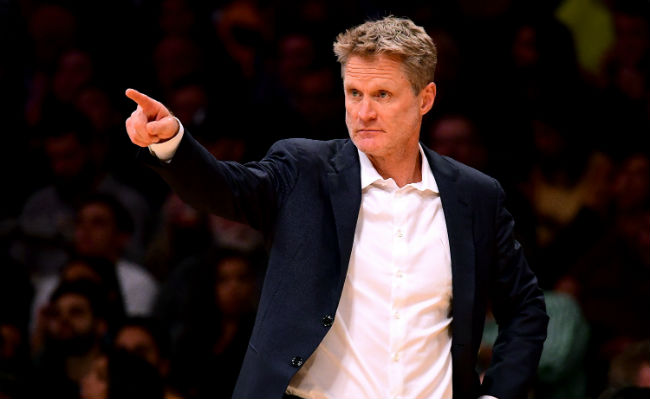 "See, we had practice every day (under Quin Snyder). I thought I was in Kentucky again … Three-hour practices? C'mon now." — Trey Lyles, airing his grievances about his time with the Jazz on the Road Trippin' podcast.
"Nerlens Noel's tenure with the Mavericks didn't go as anyone hoped, but at least he went out on high note." — ESPN writer Tim McMahon, after Noel was suspended five games for violating the NBA's anti-drug program.
"It was good. It was weird. I enjoyed it." — Mike D'Antoni, reviewing Daryl Morey's musical debut Small Ball.
"We had trouble stopping Larry Bird dressed up as Alec Peters." — Rick Carlisle, after Alec Peters of the Phoenix Suns scored a career-high 36 points against the Mavericks.
"Steph embodies our culture and joy. With him out we've lost some of our soul and identity." — Steve Kerr.
"I think there should always be a question in your mind if that switch is going to flip. As a basketball player, you know switches don't work like that. Nonetheless, I think if anybody is capable of it, we are. I don't view it as flipping the switch. I just don't think we played well." — Draymond Green, on the Warriors heading into the playoffs.
"Mavs Gaming will select Artreyo Boyd, aka Dimez, as the No. 1 overall pick in the inaugural NBA2K Draft, league source tells ESPN. Draft starts soon, with Commissioner Adam Silver at the podium." — Adrian Wojnarowski, breaking news because he can.
"Homeboy got way too many grays to be only 32. My dude was waking up stressed every morning for 10 years worrying about getting traded to Sioux City." — @dragonflyjonez, on Andre Ingram's NBA debut.
"It's not about male or female. You know the game, you know the game." — LeBron James, on having a woman coach in the NBA.
"We played for that gold, boss." — J.R. Smith, on the Cavs winning the division title.