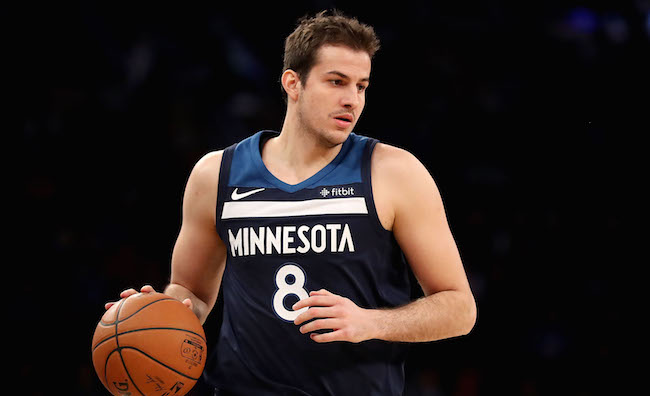 The 76ers weren't able to lure LeBron James to Philadelphia this summer, and thus found themselves having to fill out their roster and cap sheet with various other signings.
They brought back J.J. Redick on another one-year deal, albeit for much less money, and traded for Wilson Chandler as the Nuggets looked to dump his contract and cut down their tax bill. They also agreed to a deal with former Wolves sharp-shooting big man Nemanja Bjelica for the mid-level exception as part of their efforts to continue to add shooting around Ben Simmons and Joel Embiid.
That agreement was put into place on July 5, as reported by Jake Fischer of Sports Illustrated, but after nearly two weeks there was still not a contract signed. On Tuesday morning, Bjelica informed the Sixers that he would not be signing that deal and instead choosing to remain in Europe to be closer to his family, according to multiple reports.

Any time a player makes a decision like this regarding a desire to be close to their family it is understandable. That said, it puts the Sixers in a tricky spot given they now have their full mid-level open again and the player pool has shrunk considerably since they reached the initial agreement with Bjelica.
There have been some who have posited the Timberwolves were aware this was a possibility, which is why they were quick to go after a replacement for Bjelica in Anthony Tolliver and let the big man walk. In any case, it's a significant amount of money to walk away from for Bjelica and now the Sixers will be scrambling to fill that spot. One would think shooting will remain a top priority for Philly, but there aren't many shooters available — possibly a veteran like Joe Johnson could be a target.