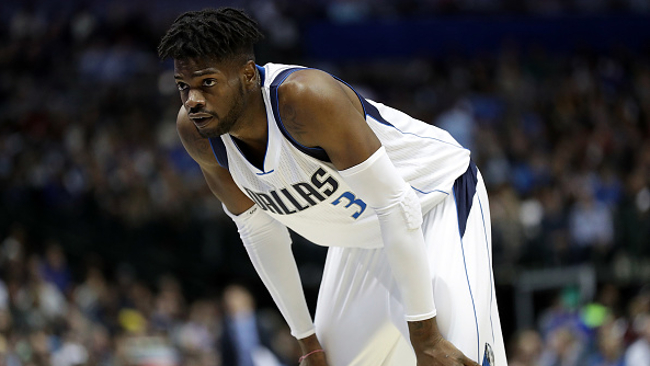 The Nerlens Noel free agent saga is over for this summer. Noel agreed to a one-year deal with the Dallas Mavericks on Saturday, and while he approached this summer as a restricted free agent, the talented young shot blocker will hit the market again as an unrestricted free agent in 2018.
But the craziest thing about Noel's deal is that he'll only make $4.1 million for the 2017-18 season. Seeing as how there were reports that his team was working on securing him $17.5 million a year from Dallas, agreeing to make a hair over $4 million for one year is amazing. If you believe Chris Haynes of ESPN, though, that offer was never on the table.
Curiously, one of his co-workers refuted this when Adrian Wojnarowski brought word that Noel apparently turned down a deal worth $17.5 million a year at the beginning of free agency.

So we have conflicting reports from a pair of colleagues about whether or not Noel walked away from a massive payday with the hopes of securing even more money, only to end up taking home a fraction of what he wanted. If you believe Happy Walters, who until recently was Noel's agent, Wojnarowski is correct.
Walters represented Noel up until he was replaced with Rich Paul, who is considered something of a specialist when it comes to having clients who are restricted free agents. It's kind of crazy to think that Noel turned down such a lucrative deal, but if there's a silver lining, it's that he'll get the chance to make up for it next summer.