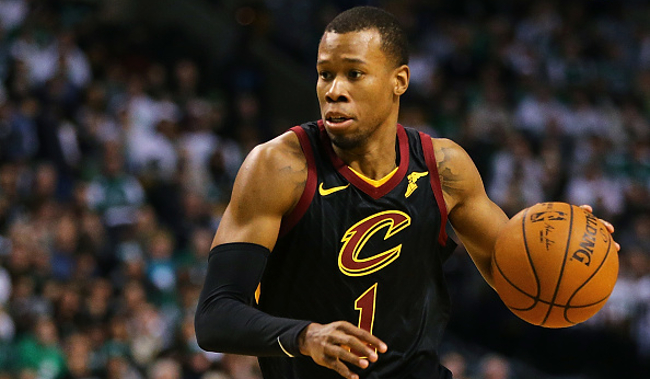 The Cleveland Cavaliers have taken a lot of flak this postseason for the, at times, glaring lack of help from LeBron James' supporting cast, which the SNL crew expertly spoofed last weekend with a hilarious segment that unfortunately didn't make it on-air.
There have been a lot of comparisons to the 2007 squad LeBron dragged to the Finals, which is widely considered one of the worst rosters of his 15-year career. Yet starting in Game 7 of their first-round series against the Pacers, a few Cleveland's complementary players — namely Kevin Love, J.R. Smith, and George Hill — finally showed some signs of life.
Some of them effectively carried that momentum over into their stunning second-round sweep of the Raptors, although there are definitely some who remain MIA, chief among them mid-season acquisition Rodney Hood. Hood has played sparingly this postseason and has made little-to-no impact. Frustrated with his reduced role, he refused to re-enter in the fourth quarter of Game 4, which didn't sit well among his teammates.
Although many in the organization were reportedly displeased with his behavior, it doesn't appear that the team will take any disciplinary action.

Via Dave McMenamin of ESPN:
Hood "feels awful," according to the source, and he plans to apologize to his teammates and coaching staff in person as soon as they get back together after a couple of days off following a sweep of the Raptors in the Eastern Conference semifinals.

***

While The Athletic reported that several of Hood's teammates were "angered" by his decision and that the organization could consider suspending him, a team source told ESPN on Tuesday that suspending Hood was "not even a thought."
It's a minor blemish on what should otherwise be an ecstatic time for the Cavs as they prepare for a conference finals appearance that seemed relatively unlikely not more than a week ago.
(Via ESPN)