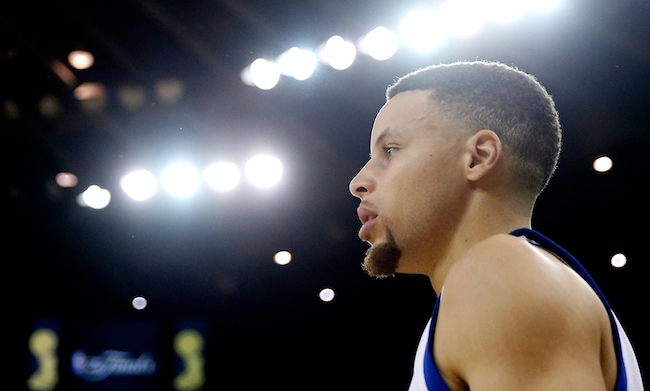 There's plenty of bad blood between Golden State and Cleveland as we head into the third straight NBA Finals matchup between the two sides. Way back in October, Warriors forward Draymond Green gave us a look into how Golden State views their counterpart when he said that he wants to "annihilate" the Cavs in the Finals this season.
On Saturday, we got another look into how the Warriors view Cleveland, this time through the eyes of Steph Curry. The two-time MVP told Kyle Boone of CBS Sports that Golden State wants to try and put the clamps on how much fun the Cavaliers have when they play.
"For the most part, you know what LeBron does, you know what Kyrie does," Curry said. "You know kind of their style and familiar with that. Other than that, I think when you look at the whole squad, they have a good kind of chemistry and vibe. It looks like they're having fun, and we want to do something about that."
There's no real way to quantify how much fun a team has, you can just tell by watching them play. Having said that, Cleveland has looked like it's had a ton of fun this postseason, especially in the games where they've ran their opponents off the floor. Odds are that they're going to struggle to do the same against the Warriors, but still, the Cavaliers have looked loose basically all postseason.
Apparently, Curry and the Warriors view preventing this as a key to winning the series. No team is better at completely overwhelming opponents than Golden State, which may be the best way to shake the Cavs and keep them from getting into any sort of groove. This series should be one to remember, but if Curry has his way, Golden State isn't going to let Cleveland have any fun.
(Via CBS Sports)