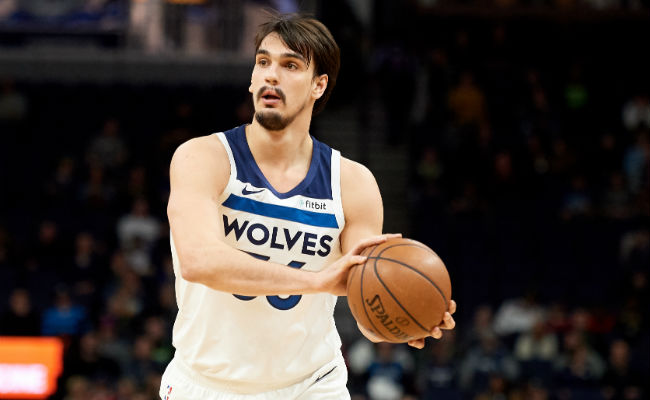 The hour leading up to the 2019 NBA Draft was not lacking for excitement, as multiple major trades went down involving top 10 picks.
First, the Hawks traded a major haul, including the Nos. 8 and 17 picks this year, to the Pelicans for No. 4 overall and the right to take DeAndre Hunter (or Cam Reddish, possibly). Shortly after that trade went down, the Timberwolves jumped into the fray, moving the 11th pick and Dario Saric to the Phoenix Suns for the No. 6 overall selection, according to ESPN's Adrian Wojnarowski.

Woj noted the Wolves had been aggressive in trying to move up in the draft to the fourth and fifth spots, but weren't able to get deals done with New Orleans or Cleveland, so they went to Phoenix and made it happen.
Jake Fischer of Sports Illustrated reported earlier in the evening that Darius Garland was the target of the Wolves in moving up, but it's not assured that he will be available in that spot.
One would think it would be Coby White going sixth to Minnesota as the other expected top-10 point guard in that range should Garland be gone as the Timberwolves seek someone to helm their young squad going forward.
The Suns traded T.J. Warren to the Pacers earlier in the night in a bit of a head scratcher, but clearing that amount of cap space allows them to more easily absorb Saric's deal.