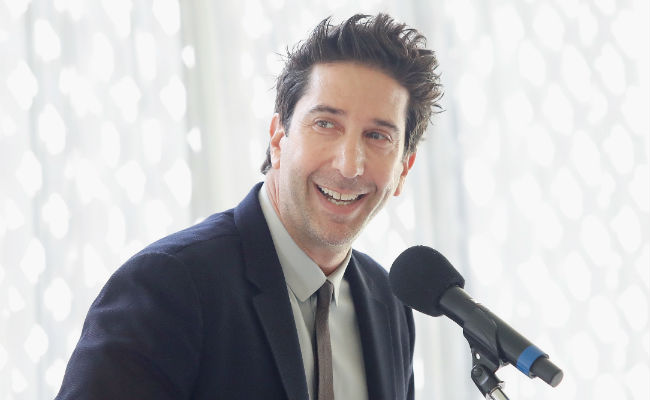 David Schwimmer didn't apprehend his doppelgänger personally, but he did give UK police a bit of a boost in catching a thief that happens to look a lot like Ross Geller. One of the Friends stars has inadvertently helped the authorities apprehend a suspect that happened to look a lot like him.
Last month, Schwimmer went viral when he shared a video of a man who looked like him stealing beer in the UK. Schwimmer said it wasn't him, making sure to tell the police that he had been in New York the whole time. This is the reenactment he made.
It was a funny joke, but apparently that viral moment gave the case enough added attention that it went from a simple theft with little interest to, well, an international incident.

The Lancashire police announced on Tuesday that they had caught a 36-year-old man in Southall that they believe was the man who stole beer while looking a lot like David Schwimmer.
The tweet announcing the capture even included a thank you to Schwimmer, so they were clearly appreciative of his help. But Schwimmer hasn't responded yet. In fact, that video is the only Tweet he's ever sent. Anything to help yourself get an alibi, I guess.
(via CNN International)