Sega hasn't released a console since 2001's Sega Dreamcast, but that's about to change. Taking a cue from Nintendo's recent successes, Sega is releasing a miniature version of the Sega Genesis. We already heard about the Sega Genesis Mini console last year, but now it has a release date (September 19th) and is taking preorders.
The Sega Genesis Mini console is retail priced at $79.99 and comes bundled with a power cable, USB power adapter, HDMI Cable, and two wired controllers in the three-button — not six-button — style: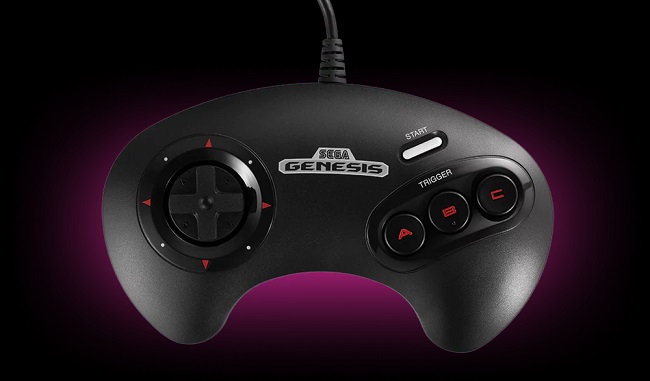 It's also preloaded with 40 games, which is more than what was included with the NES Classic Mini (30 games), the SNES Mini (21 games), and the PlayStation Classic (20 games). The Sega Genesis Mini's games include the ability to save your progress, but Sega has only revealed 10 of them so far:
Altered Beast
Castlevania: Bloodlines
Comix Zone
Dr. Robotnik's Mean Bean Machine
Ecco the Dolphin
Gunstar Heroes
Shining Force
Sonic The Hedgehog
Space Harrier II
ToeJam & Earl
If the other 30 games aren't just 30 copies of Shaq-fu we riot.
The Sega Genesis Mini is available for preorder at the stores listed here, if you want to get in early on reliving the past:
Too real.
(Via New Atlas)