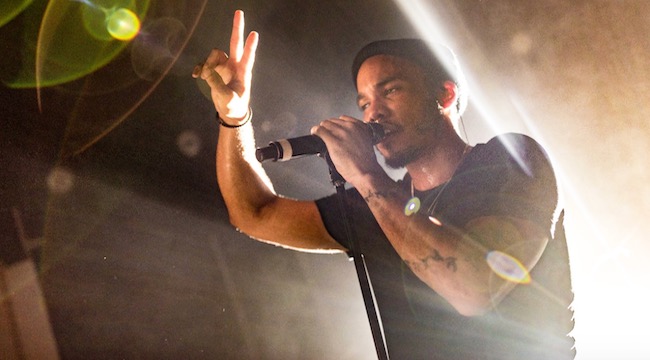 You can get something of a sense about a person's impact in life judging by the volume and passion of the people who speak about you after you're gone. Based on the tidal wave of heartfelt tributes that have poured in from all across the spectrum of hip-hop, honoring the late great Mac Miller, his impact is one that will endure for decades to come.
Last night, one of Miller's close friends Anderson Paak was on-hand at the BET Hip-Hop Awards where he decided to pay tribute to him with a short, but passionate speech.
https://www.instagram.com/p/BpBDXWwHhuq/?utm_source=ig_embed
"Legends never die," Paak began. "Mac Miller not was, but is, a whole legend. Mac Miller did more in 26 years than some of ya'll could do in three lifetimes. He never hesitated to extend his hand to the people he loved, and was responsible for putting on so many artists. He not only influenced me, but a whole generation of new, creative, independent artists."
Later this month, on October 31, Paak will join an all-star lineup of some of the biggest names in music at Los Angeles' Greek Theatre for a special Mac Miller tribute show. Among the notable list of performers includes Chance the Rapper, John Mayer, Travis Scott, SZA, Action Bronson, Earl Sweatshirt, Miguel, Schoolboy Q, Thundercat, Ty Dolla $ign, Vince Staples and many more.
Check out Anderson Paak's full tribute to his friend Mac Miller at the BET Hip-Hop Awards above.