The future is female.
More than just a clever slogan from Hilary Clinton's ill-fated campaign for the Presidency, this simple but deep mantra would appear to be Coachella's philosophy for 2018 — at least with regards to hip-hop. No less than five women rappers graced four different stages Sunday at the packed festival, including Cardi B's electrifying, frighteningly well-attended set on the main stage.
Dej Loaf, Kamaiyah, Noname, and Princess Nokia were all new additions to the 2018 lineup, performing for their first times to enthusiastic crowds, each representing a different but equally fascinating approach to hip-hop. From Dej's straightforward, lyrics-heavy delivery to Nokia's fiery New York trap, they each brought an element of both feminine energy and diversity to their stages, proving that women in hip-hop not only have a place at one of the biggest festivals in the US, but that they just might be the thing that keeps the show fresh into the next decade of its existence.
These female rappers — and to an extent, Beyonce and SZA, who heavily incorporate hip-hop attitude, themes, slang, and imagery into both their music and their live presentations — are the next wave of rap at Coachella and other festivals, bringing a different crowd than the ones the normally EDM and rock heavy festival would usually attract. More than that, though, they displayed a broad appeal; despite the fact that their music clearly deals with themes central to their respective demographics, fans of all backgrounds could be seen turning up to the songs that were ostensibly not for them, but that they still apparently enjoyed as much as the groups being specifically catered to.
You don't need to be a queer, Boricua, brujeria from New York City to turn up to Princess Nokia. The crowd in the Sonora tent certainly wasn't, running the gamut from Orange County white girls to Los Angeles-based singer Ty Dolla Sign, who I noticed chilling out near the outskirts of the crowd. Nokia, brash and confident, went from swaggering across the stage to leaping up and down with all the energy of the excited front row attendees to twerking along to her 1992 singles "Tomboy" and "Kitana" without missing a single step, proving herself to be equally adept at braggadocios, New York-style bluster as enthusiastic, house party dance demonstrations.
Noname, on the other hand, was demure and low-key, with her personal, relatable poetic style, almost shy in her addresses to her crowd at the Gobi stage. Where Nokia barked orders to her audience while strutting her sundress, even turning around to flash the crowd at one point, Noname explained that she'd been working on new music, self-consciously sharing the new single "25" with a full band for backup. She framed her call-and-response instructions as "teaching ya'll something" and played it as cool as Nokia did extroverted.
Meanwhile, Cardi B sucked practically all the air away from Coachella itself with her performance, drawing one of the most massive crowds of the day. Despite her album only being a week old, it seemed like every single track she played, from "I Like It Like That" to "Bickenhead" elicited the same response as "Bodak Yellow" and "Finesse (Remix)." She didn't let her pregnancy stop her or slow her down as she showed off the moves that at one point had been her trade, which she now jokingly refers to as "how I got pregnant."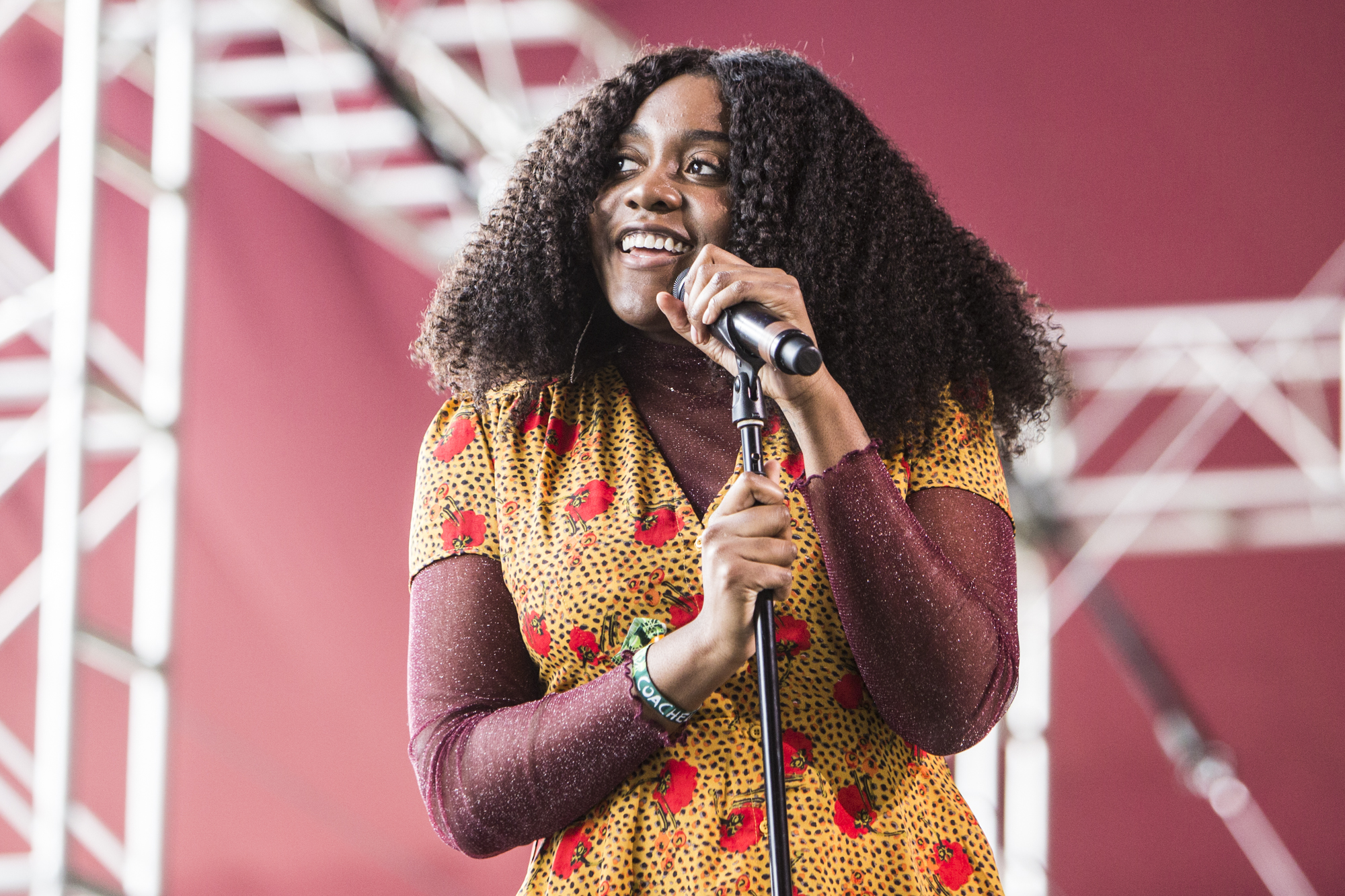 Her outspokenness regarding her prior profession's legitimacy in women's rights movements is far from being all talk; she employed a number of dancers to show off the tricks of the trade on the scaffolding behind her, and more than one attendee remarked how impressive they were. Cardi also brought guests galore, from a mystifying Blocboy JB appearance to the almost obligatory G-Eazy guest slot, Cardi filled her set with nods to both the artists who helped her on her rise to fame as well as the ones who appear on Invasion Of Privacy; the loudest crowd reaction was reserved for Kehlani, who emerged from backstage to perform "Ring." However, while all the guests were definitely the icing on Cardi's Coachella coming-out cake, make no mistake — she held court on her own. She may have had the most entertaining performance of the entire day.
By no means was the diversity on display limited to the female rappers either; Miguel brought out a multi-ethnic crowd who delved into his catalog with gusto, while smaller sets from the likes of 6lack, Ibeyi, and Jacob Banks were nothing short of revelations, proving that R&B is genuinely in the midst of a comeback, even without obvious radio play or label interest. Not only were they some of the most attended performances, their attendees were some of the most passionate, singing along with every word with expressions of pure joy on their faces — no matter what color those faces happened to come in.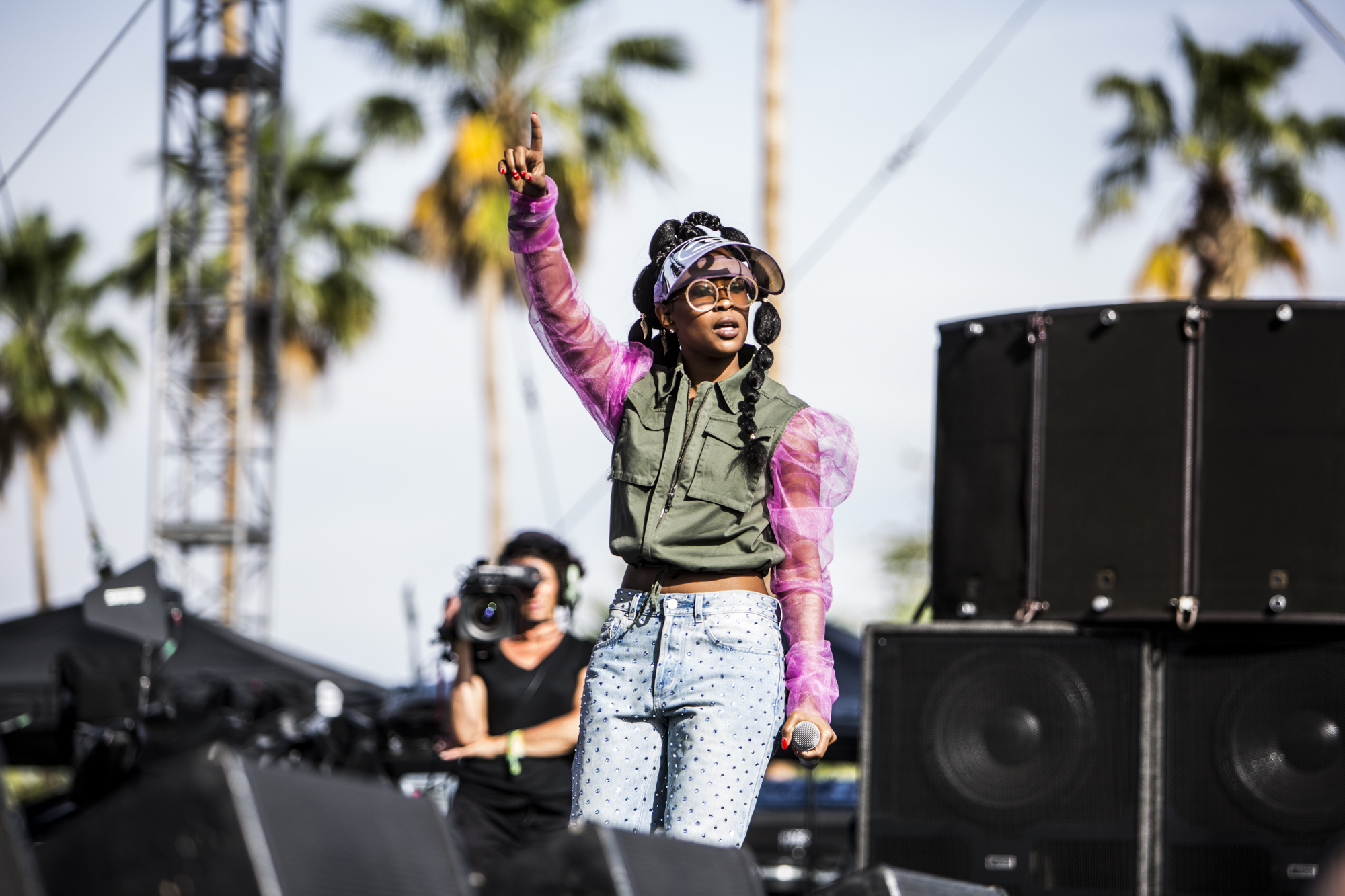 The complexion of Coachella is changing; look no further than the response to Beyonce's epic, Saturday night set, which has enraptured both hardcore and casual fans alike for almost 24 straight hours. However, she's one of the biggest stars in the world; for a newcomer like Cardi B to have received a similar turnout for a non-headlining set time may not be unprecedented, but it is certainly an indicator of which way the winds of change are blowing. While she led the charge for women of color at the festival, the outsized, favorable response to her lesser-known colleagues and counterparts proves that there is a market for Coachella to branch out in previously unanticipated and unexplored directions. If indeed the future is female, it would appear that the future is already here, and the future looks bright.