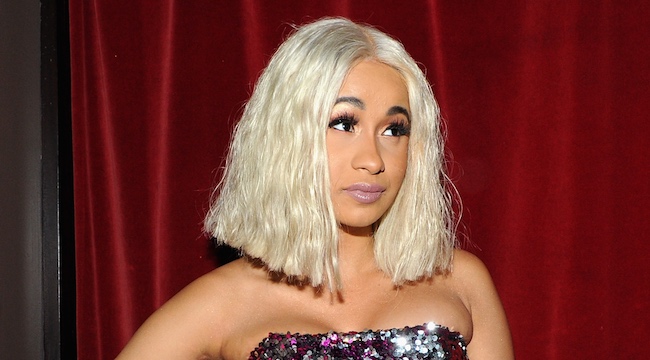 It's been a break-out week for Cardi B as her debut album Invasion Of Privacy continues to defy expectations and move units at an unprecedented rate. For example, Billboard has just announced that Invasion Of Privacy was number one of the week ending April,12th. Breaking down exactly what that means: Cardi has moved 255,000 equivalent album units in one week, 103,000 of which were in traditional hard copy album sales.
This makes her the largest on-demand female artist recorded in Billboard history. By the numbers, Invasion Of Privacy had 202.6 million streams in its first week of release which easily defeats the current record holder, Beyonce, with Lemonade at 115.2 million streams in the same time frame. But Cardi also managed to pull off the largest streaming debut for any artist. An accomplishment which required her to earn more than the 150.6 million streams (100,000 units physical units sold) as garnered by Lil Uzi Vert's, Luv Is Rage 2 back in September of 2017.
All of this record-breaking success is sure to electrify audiences and even Cardi B herself as she gears up for her performance tonight at Coachella. A performance which she boasts cost her more than three times what she is actually being paid to perform at the musical festival. However, with numbers like this in just her first week, I doubt Cardi is going to have any trouble making it all back.
(Via Billboard)