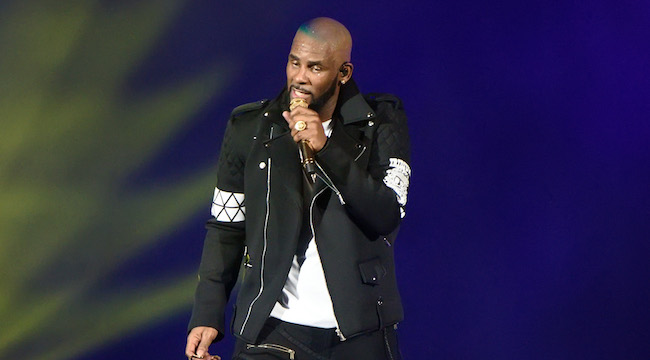 Rolling Stone has confirmed reports that two high-profile members of singer R. Kelly's staff have resigned their employment after a BBC documentary detailed his alleged sexual impropriety in greater focus than ever before, as well as new allegations that have arisen that the star "nowingly and intentionally infected" a 19-year-old woman with an STD.
Ahead of the documentary's inevitable backlash against the singer, both his publicist and lawyer have resigned, giving Rolling Stone separate statements. Kelly's publicist, Trevian Kutti, wrote: "effective April 16, 2018, I no longer represent Mr. Robert Kelly." Meanwhile, Linda Mensch, Kelly's attorney denied that her own resignation was related to the documentary or new allegations against him, saying, "I no longer represent R. Kelly. My resignation was unrelated to any allegations related to Mr. Kelly's social life." BBC also reported that a third member of the singer's staff, Diana Copeland, his executive assistant for over a decade, also left his employ recently. Rolling Stone was unable to independently verify the report.
R Kelly: Sex, Girls, And Videotapes, which will air internationally on BBC World News in the United States on Saturday, April 21 at 4:10 PM EST and Sunday, April 22 9:10 PM EST, features interviews with Kelly's former associates, including Kitti Jones, one of the women he groomed as part of a "sex cult," and his ex-business manager Rocky Bivens, who admitted for the first time to his presence at the wedding of Kelly and then-15-year-old Aaliyah.