We all know that 2018 is the year that aspics are going to make a comeback, right? All the cool kids will be blending gelatin with various fruits, veg, meats, and mayos. Banana garnish will be all the rage and Vienna sausages straight from the can will rain down on us all. Naturally, our many jellied delights will be rainbow colored, and gold leaf will festoon them.
Okay, this probably isn't true. Our horrific fascination with these mid-century molded salads aside, we can't think of any reason why people would want to bring them back. Certainly not the flavor. But, that doesn't mean we don't have mad food opinions that actually are on the money. In fact, just last week we published a fab list of food trends that should shine and die in the year to come, and damned if we don't want the call for more soup dumplings to come true.
But, as awesome as we believe ourselves to be as culinarians, we're writers first. For the most accurate insight on food trends, you have to go to the people kicking ass in the industry. These are the kitchen stars who are not only making predictions, they're also instrumental in bringing them to fruition. We spoke to 17 chefs about their predictions for the new year, and surprisingly there wasn't much repetition.
Overall, it's likely you will see more vegetable-oriented dishes, a deeper use of Mexican flavors, and a further increase in fast casual establishments. Sounds good to us.
Coconut
Hari Nayak — Chef and Culinary Director, Cafe Spice (Nationwide)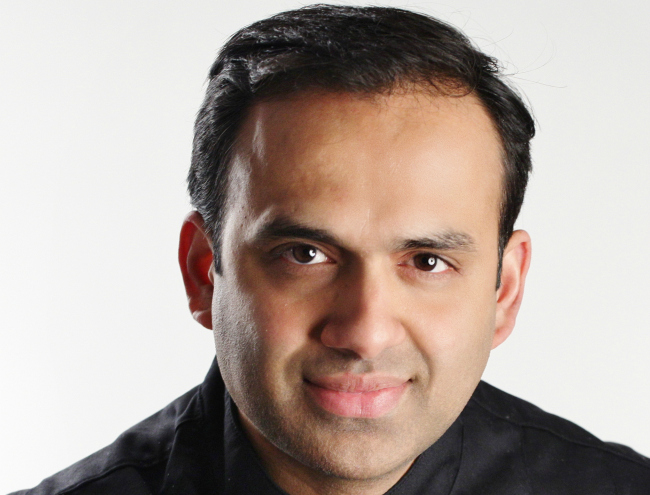 "Coconut is the new quinoa. This superfood has been on trend since 2016, and it is becoming more popular than ever among healthy eaters. There is an awareness of the importance of consuming healthy fats in your diet today with foods like avocado and nut butters. Coconut is becoming a dietary staple along with the other superfoods. It's high in protein, fiber, Vitamin-C, and minerals while being paleo friendly and gluten-free. It is known to boost the production of good cholesterol, improve brain function, and protect hair and skin from damage. Coconuts are extremely versatile, and chefs have realized that they can use almost all parts of it to make healthy essential kitchen ingredients from coconut oil, milk, fruit, butter, sugar and syrups – the list goes on."
Vegetable-Focused Meals
Andy Little — Chef, Josephine (Nashville, TN)
"I think 2018 will be the year when more and more chefs focus on vegetables as center-of-the-plate items (which has been the trend for a couple of years). But most importantly, 2018 will be the year when more and more of the dining public will embrace majority vegetable preparations with either meat/fish as a garnish, sauce, or not at all. This will also be the year when the dining public starts asking for creative ways of preparing vegetables using techniques that previously have been reserved for meats and fish (i.e. smoking, curing, etc.). The thing I'm most excited about exploring this year is looking back at how vegetables, grains, and fruits were prepared for extended shelf life by the Pennsylvania Dutch, which is the region where I grew up and what inspires my menus at Josephine."
Reinventing Classical Recipes
Garrett Pittler — Executive Chef, City Winery Nashville (Nashville, TN)
"I've been thinking a lot about this, and I think that 2018 is the year of reinventing classic recipes. The last couple of years has been all about revisiting comfort food, and I think there's going to be a revisit this year to classic dishes. I'm seeing more of a focus on newer versions of dishes you grew up with, whether it's a spin on beef bourguignon or an updated take on bucatini all amatriciana. Taking classical dishes and making them your own. Food trends are a lot like fashion trends (they're largely cyclical), and at the end of the day, a chef stays relevant by looking back on what's been done and finding a way to make it new or exciting for the diner."

Preserved Foods
Tracy Chang — Chef and Owner, PAGU (Cambridge, MA)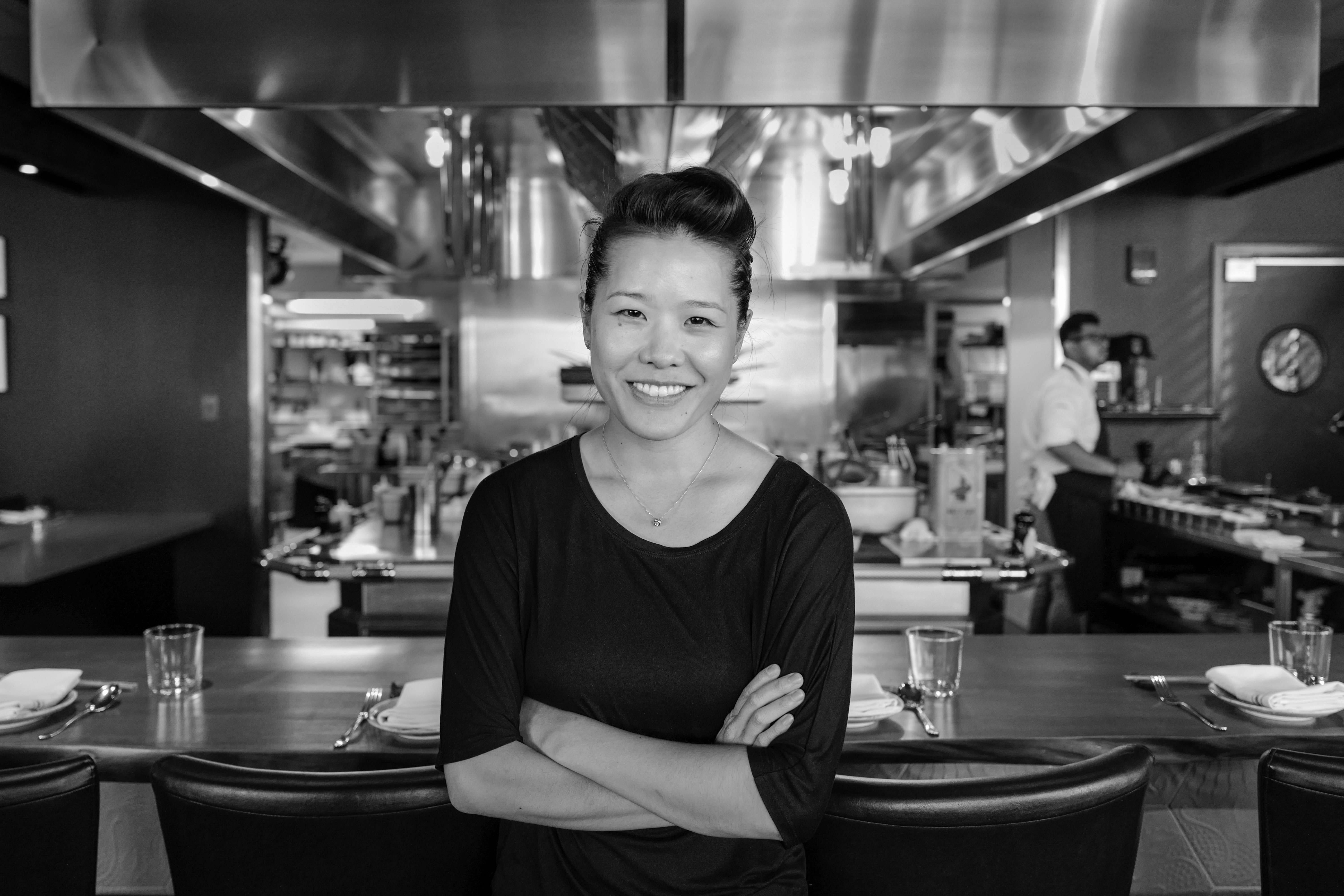 "In 2018, I expect to see more preserved goods used in restaurants, such as pickles and miso. More and more food writers and chefs are writing, tweeting, and Instagramming about preservation these days — sharing their techniques and processes. It's ever more popular in the Northeast, given our shorter growing seasons and the desire to source locally and responsibly. I also expect to see more meatless sourcing (e.g. with the popularity of folks like Impossible Foods), more gluten-free, more collaborations with folks in the food industry vs. restaurants, snacks, plant-based diets, and more pro-bono work [e.g. following in the footsteps of Jose Andres' relief efforts post-hurricane in Puerto Rico]."
Indian Food
Chef Stephen Ullrich — Executive Chef, The Strand Bar & Grill (Miami Beach, FL)
I really believe that nuances of Indian food will be making their way onto menus this year. Spice work, the key to balanced Indian cooking, is being continually adopted by chefs and restaurants to give existing foods and recipes a new dimension. Something as simple as chicken breast that was previously just seasoned with salt and pepper can be taken to another level by adding a spice mix like vadouvan that contains fenugreek, cumin, coriander, and cardamom. Let's not forget, a little while back spices were considered a luxury, and I believe chefs will evolve and use these flavorful components to elevate their cuisine."
Advanced Avocado Toast
Elizabeth Blau — Founder and CEO, Blau + Associates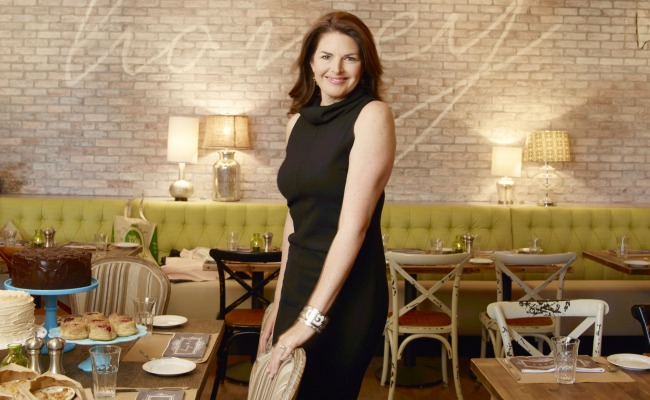 "The ever-popular avocado toast trend is still raging, but for 2018 we have put some creative twists on, and offered some alternatives to the traditional dish — including avocado with goat cheese & watermelon radish; ricotta and raspberry-chia seed jam; egg, ham and cheese; and smoked salmon, ricotta, local tomatoes, shaved red onion, capers, and radish sprouts."
Quasi-Vegetarian Dishes
Ashlee Aubin — Executive Chef and Partner, Salero and Executive Chef, Wood (Chicago, IL)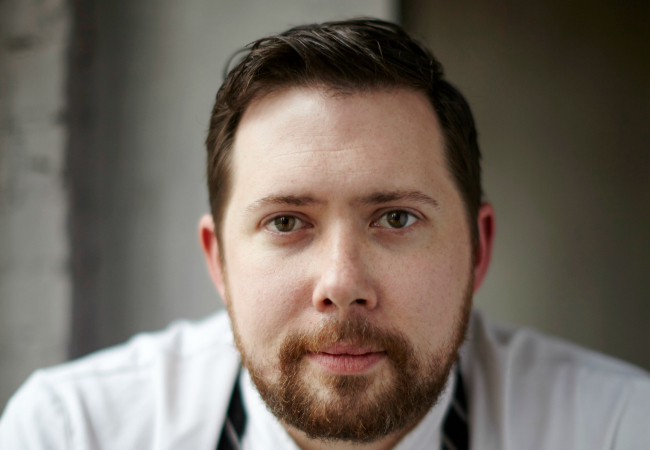 "Quasi-vegetarian food will continue to become more prevalent in 2018. More and more we're seeing meat used discretely as a way to bring richness and flavor to a dish instead of it being the main focal point. Restaurants that have some meat available, but focus on vegetables, grains and pasta satisfy those looking to cut down on meat, without being preachy or off-putting to omnivores. I think we'll see advances in meat alternatives, like the "Impossible Burger", continue to expand into new markets."
Pasta
Raul A. Del Pozo — Executive Chef, Lightkeepers at The Ritz-Carlton Key Biscayne (Miami Beach, FL)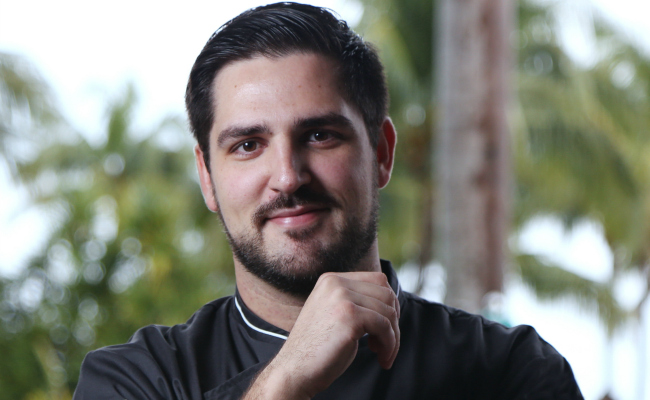 "In 2018, I see pasta coming back in a major role. Think of all the different shapes: gnocchi, farfalle, tortellini, agnolotti, ravioli, and linguine. The use of ragu and bolognese are always a delight and will help most people get through these frigid winter months. Just imagine – pappardelle with a wild boar ragu or fettuccini in a veal bolognese, or think of something lighter like a linguini in a bagna càuda or farfalle aglio e olio with fresh pecorino romano grated on top. If that doesn't make your mouth water in 2018 I'm not sure what will!"

Pulque
Chef Claudette Zepeda-Wilkins — Executive Chef, El Jardín (San Diego, CA)
"Call me biased but I think pulque needs to have a moment in the States. A prehispanic drink known as the beverage of choice for the gods, pulque dates all the way back to 1000AD and is enjoyed today primarily in South/Central Mexico. I think the love for the drink will continue to head north, especially given the surge of modern Mexican restaurants in the U.S. and particularly Southern California. Pulque is made by taking the honey water, or aqua miel, from the heart of the agave plant before leaving it out to ferment, which makes it more viscous. It is definitely an acquired taste, but the probiotics in pulque are reason enough to love it! When you blend the pulque with fruits and/or nuts, it becomes something known as curado or cured pulque. Pulque is super versatile, so you'll see it incorporated in a variety of ways like into a cocktail or as a starter for masa sourdough."
Kushiyaki
Jeff Chanchaleune — Chef and Partner, Goro Ramen (Oklahoma City, OK)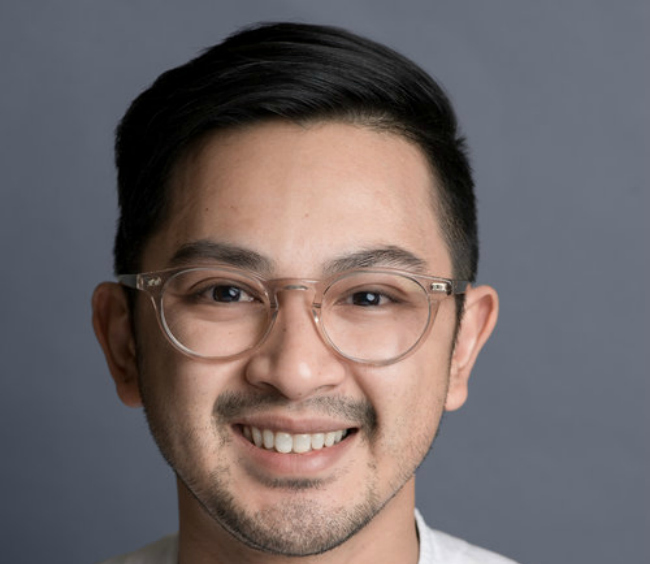 "Being in the ramen realm of the food industry, I live and breathe noodles of all styles. Ramen has had it's time to dominate and it will continue to do so. However, there's always something old, yet new that needs a chance to shine. I've been cooking Japanese cuisine for 16+ years now — sushi, soul food, ramen, and robata style cooking. Some may know robata as yakimono, kushiyaki and/or yakitori. Each of these terms really depends on what kind of things you are skewering and grilling. For the sake of ease, we'll call this food kushiyaki, which are things that are skewered then grilled. This is what I think will dominate 2018. The Japanese grill is a whole different beast. You've got compressed oak that burns at a higher temperature than briquettes and produces a deliciously clean, smoky flavor. Anything and everything are grilled – pork belly and jowl to chicken skin, hearts, and all sorts of mushrooms. It's endless and glorious. Traditionally, these items are simply seasoned with sea salt or a sweet soy sauce. I'm all about cooking things traditionally, but being a chef sometimes you've got to kick it up a notch by making a miso butter for your beef skewers or maybe a yuzu-kosho vinaigrette for your seafood. This is where chefs will have a lot of fun. These shops are slowly popping up across the nation and getting popular."
Traditional Dining
Chef José Meza Arróyave — Executive Chef, Jalisco Norte (Dallas, TX)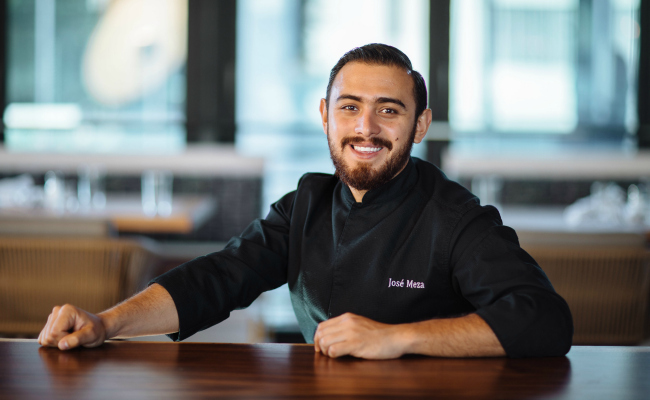 "Everyone is always in a hurry, but I think this next year we'll see people start to slow down and remember what sitting in a restaurant is meant to be. Essentially, going back to the basics. Instead of being in a rush to get in-and-out; it's about truly enjoying every aspect of the experience – the food, drink, service, and most importantly, the people. Restaurants are about coming together to share an experience, and my hope is that this next year people be inspired to experience something different. Get out and try a different cuisine and learn something new."
Fast Casual
Tony Street — Chef and Partner, Y.O. Ranch Steakhouse (Dallas, TX)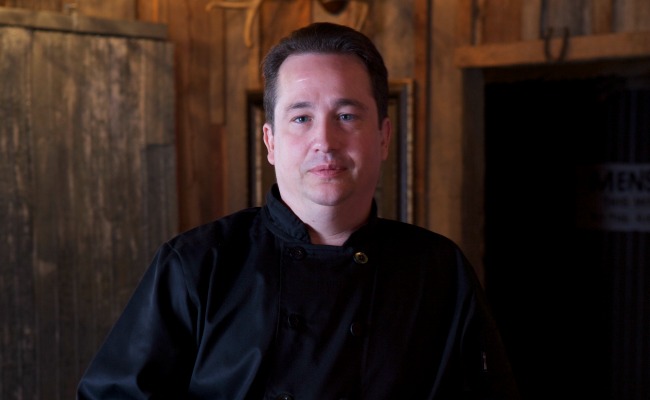 "More and more, I'm seeing fast food restaurants and fast casual restaurants popping up offering non-American food. I recently noticed a ton of restaurants — from ramen shops to Mediterranean food — designed to get the customer in and out quickly. Some of these places don't even have tables or servers; you just order off of a screen, grab your food and go. The difference between this and our "traditional" fast food (McDonald's, Wendy's, etc.) is not only the type of food but the quality and the lack of drive-thru window. I predict this step in-between fast food and full-service dining, especially in foreign food categories, will dominate 2018."

Mexican Cuisine
Brian Riggenbach — Executive Chef and Partner, The Mockingbird (Nashville, TN)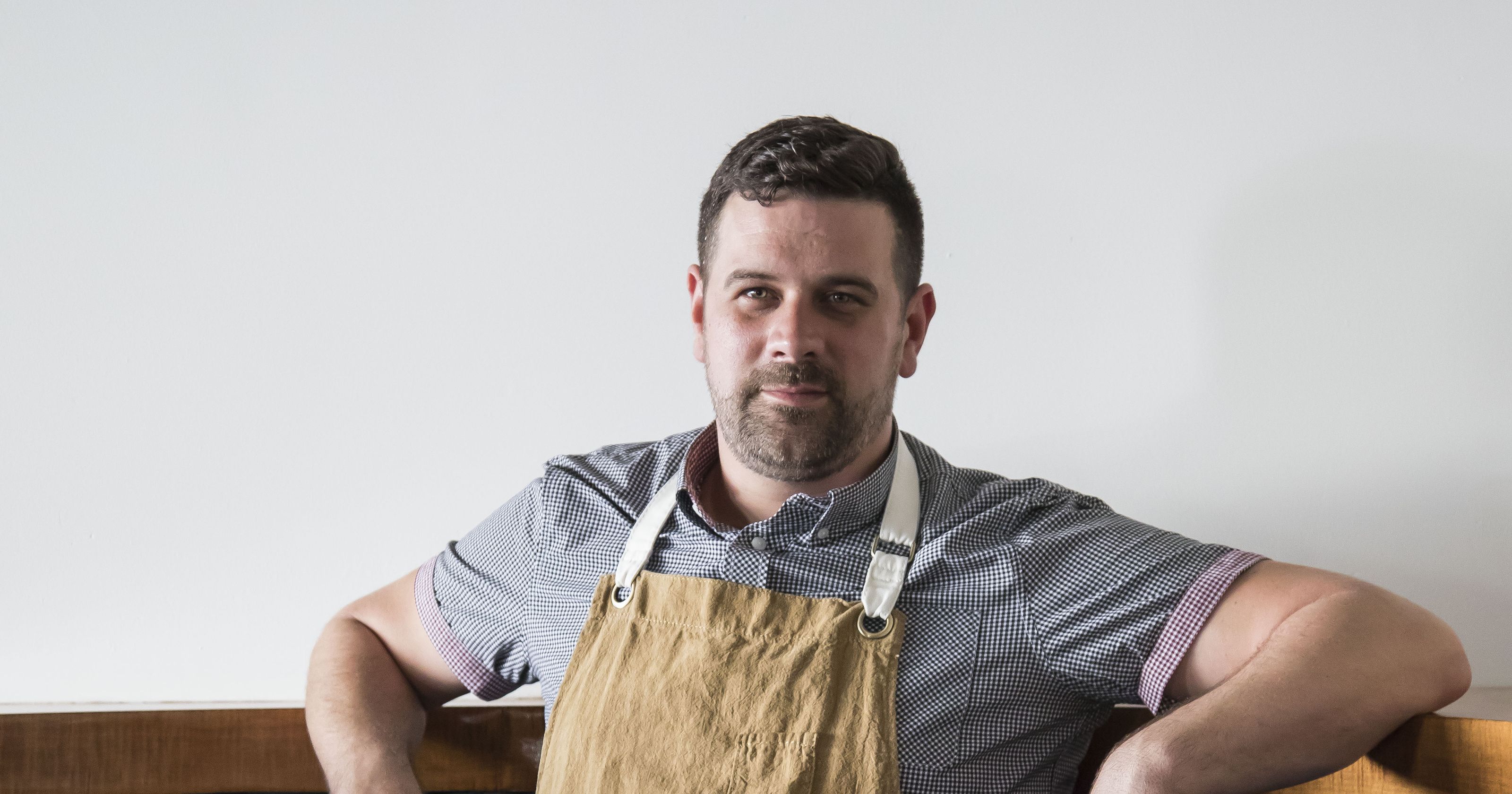 "For me, I think that there is an increasing focus on Mexican cuisine and not just the corner taqueria. There is such a diversity and wealth of culture and varying ingredients and techniques across Mexico that are starting to come to the forefront. The real in-depth exploration of regional specialties, from Veracruz to Oaxaca, is something to get excited about. There has been an upsurge in popularity for Mezcal, a fantastic spirit with amazing history and an inherent tie to terroir and small family farming and distillation. This has helped turn attention, for example, to Oaxaca, which is arguably the epicenter of cuisine in Mexico but has greatly eluded the much-deserved love in the states. With so many alternative forms of protein becoming part of a larger conversation, I'd like to see one Oaxacan delicacy (chapulinas or grasshoppers) come out of the shock factor and into the realm of sustainability and frankly good eats. Viva Mexico!"
Fast Casual
Kevin Getzewich — Executive Chef, Normandy at 1 Broad (Charleston, SC)
"Now more than ever, people are too busy; they don't have enough time or are too lazy, whatever the case may be. We are a society of instant gratification; we want what we want, and we want it now for a reasonable price. Obviously, exceptions to every rule exist, but the clear majority of us, including myself, are constantly on the go and do not want to wait. However, none of this means that the consumer or the chefs are willing to sacrifice quality, nor should they. We expect quick, high quality, reasonably priced food for our dining experience. You have already seen places like Chipotle and Jose Andres with Beefsteak. These are fast-casual places founded by chefs that use sustainable local produce to ensure the guest has great food, quick service, and good price. I think you will see that trend continue into the new year and beyond. It is a good business model and it brings food to a certain demographic of people who may not have otherwise tasted food from that chef. I also think you will see a step above that which is what I love the fast-casual atmosphere a little more refined, using classic technique-driven food that is chef focused, but without the white table cloths, stiff uniforms, and the sommeliers. Hip spaces, serving creative food, great but relaxed service are the next wave."
Global Awareness
Maiki Le — Executive Chef, Upstairs 2 (Los Angeles, CA)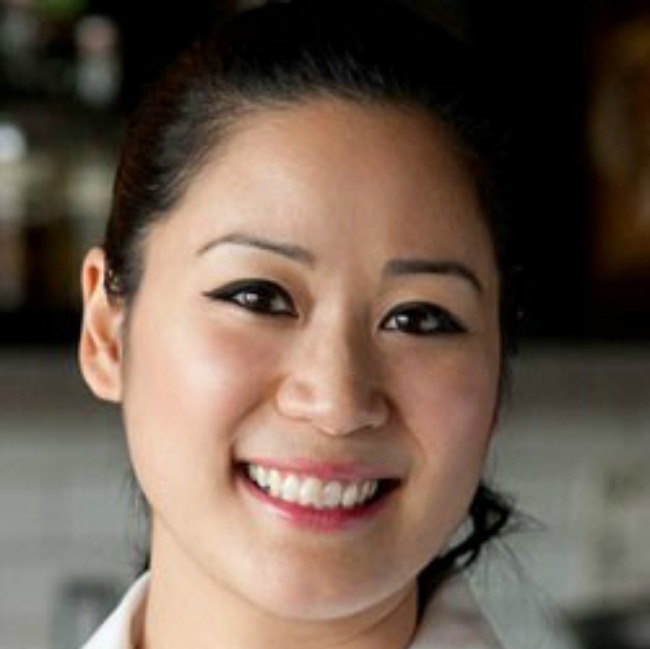 "I believe the dominant food trends of 2018 will be an increased global awareness and a huge push towards progress on sustainability and waste reduction. The speed and momentum at which information travels will power a greater collective conscious, highlighting the nuances of regional cuisine as well as the roles of women, minorities, and immigrants in the food industry. At the forefront of sustainability will be plant-based dishes, whole plant/ animal usage, and biodynamic wines."
Indonesian Cuisine
Mira Setiabudhi — Owner and Manager, Rinjani (Glendale, CA)
"Indonesian cuisine offers familiar flavors paired in unique combinations. In one meal, you may find cheese (influenced by the Dutch), turmeric and curry (brought by the Hindus and Indians), noodles (demonstrating Japanese influence), and lemongrass and coconut milk (showing off the native island ingredients). Although each ingredient is familiar to the American palate, it is uncommon to find them presented on the same plate. Americans are becoming more experimental in their dining choices and are seeking out different and fresh pairings. Indonesian cuisine showcases the deep flavors diners are craving."

Savory Desserts
Uli Nasibova — Owner and Creator, Gelateria Uli (Los Angeles, CA)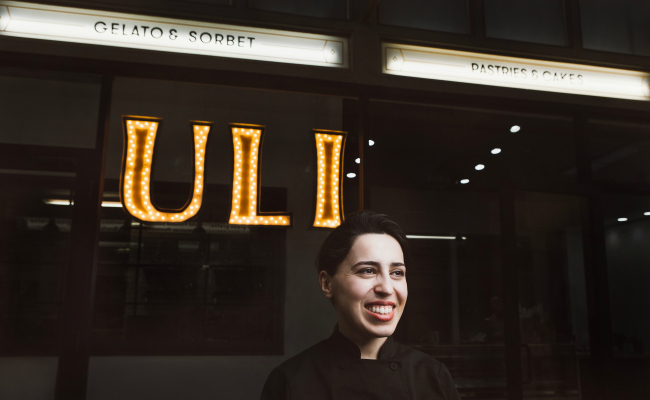 "At my gelaterias, we serve many of the classics you'd expect in Italy, from stracciatella to pistachio, and they're year-round best-sellers. But I have always loved to experiment with savory ingredients and make inventive flavors — like beet tarragon, roasted poblano, and ube (purple yam). In past years, these flavors were loved by a subset of our customers, but recently, more of our customers have been demanding these unusual dessert flavors; our most popular combination right now is roasted poblano gelato mixed with chocolate sorbet. Last month, we rotated out beet tarragon, and several customers emailed or DM'd me complaining. I had to rush to put it back in the case!"