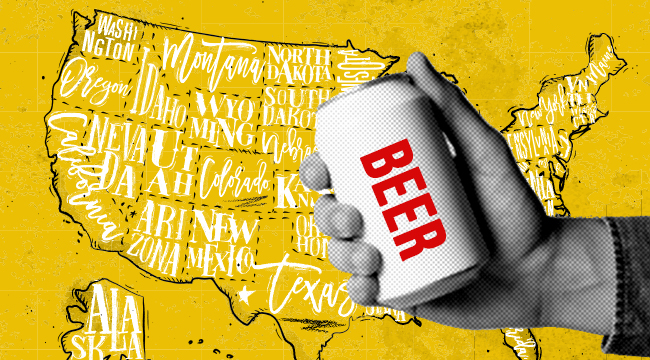 We don't care who you are, everyone deserves a summer vacation. And summer is nearly over. Those vacation days you've been saving up for the perfect trip? Now is your moment to use them. Sure, you could do the normal, conventional thing and visit friends or hit up a hotel with a nice pool, but we think it's time do something a little more fun with those precious days you've toiled away to accrue. Because like those tiny, heart-shaped lives in the Legend of Zelda, you've carefully conserved those bad boys, and now, it's time to splurge on something special.
If you really want to get the most out of your vacation, you should take a beer-cation. Head to a city where absolutely loaded with breweries and beer-related good times. Because what would you rather do, lay around in a hammock trying to finally finish Infinite Jest or lay around in a hammock with beer having spent your day sampling some of the best craft brews in America?
We know what we'd pick. Plus, no matter where you live in the country, there's a beer-cation destination within driving distance. Check out some of our favorites below.
Asheville, North Carolina
Few beer-centric cities are exploding with the magnitude of Asheville. Sitting at the foot of the Great Smoky Mountains, the city is home to a seemingly limitless number of breweries including: Wicked Weed (makers of pretty much any beer style you can imagine plus great IPAs and barrel-aged beers), Wedge Brewing, and Burial Beer. But the city has more to offer than just breweries. You can also travel from bar to brewery in the "Amazing Pubcycle", a bar on wheels that moves using pedal power. Don't feel like pedaling? Hop on the Brews Cruise, a brewery bus tour.
What to do between breweries: The surrounding areas (including the nearby Great Smoky Mountains) are full of great hiking trails. Get out there, explore, and earn that extra beer.
Denver, Colorado