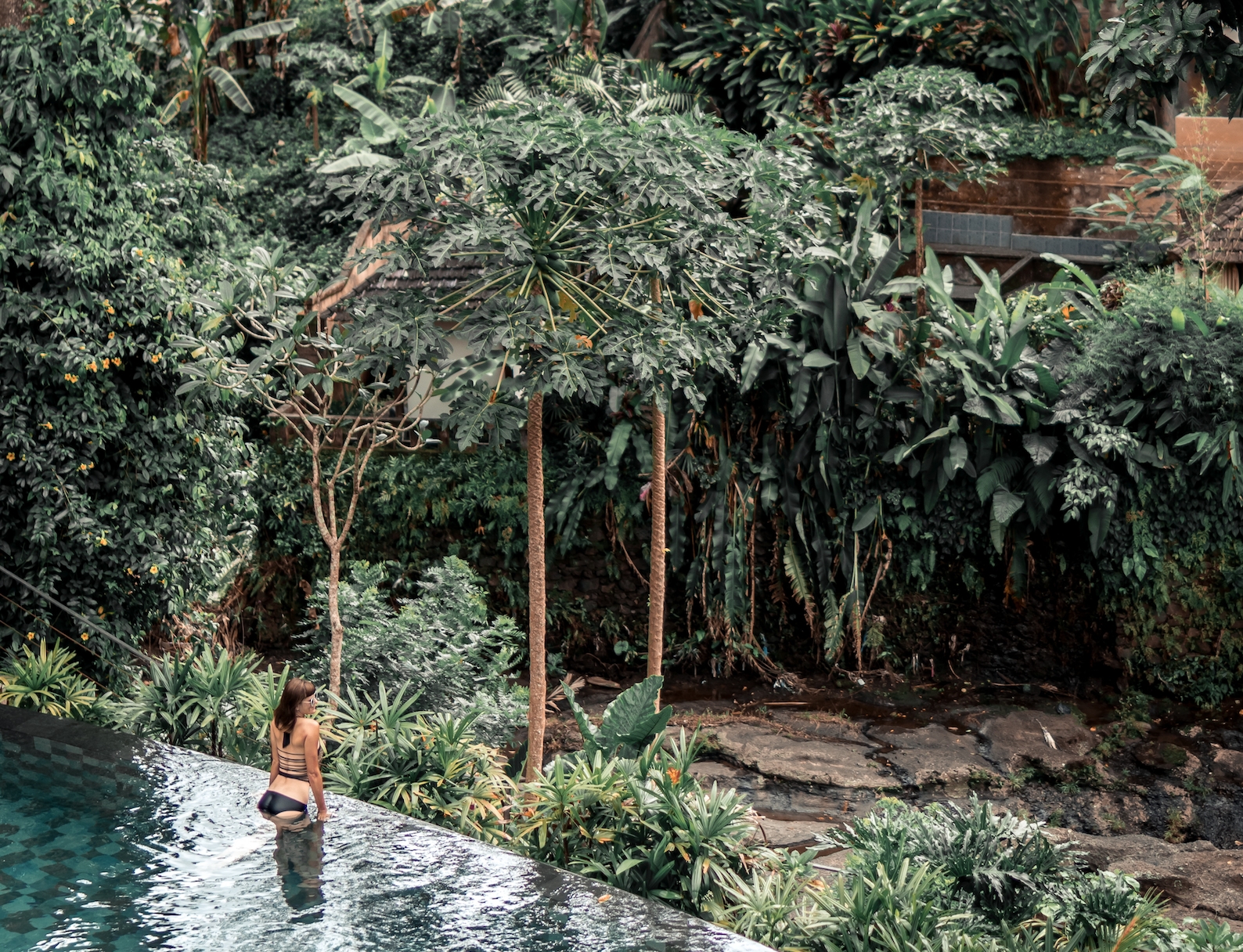 Nothing cuts through summer's sweltering grasp like a little water time (a cold beer is good, too). For some, that means taking a hike and jumping into a cold, clear swimming hole. Others love sprawling out on the pristine, white sand of a gorgeous hidden beach. But many of us prefer to simply lounge poolside. Sure, a beer quaffed at the river's bend or next to a bonfire is great, but there's something about a Tiki drink served in a deck chair that can't be beaten.
If you're looking to escape the heat in one of the most amazing hotel pools the world has to offer, we have fifteen suggestions. These options don't come cheap, but they're definitely inconic. It's up to you to decide if that juice is worth the squeeze.
Jade Mountain (Soufriere, St. Lucia)
There's no hotel on earth like Jade Mountain. The work of Canadian railroad fortune heir and architect Nick Troubetzkoy, the property is what every luxury hotel wishes it could be (but lacks the balls to actually try). Positioned to take full advantage of the breathtaking Pitons, Gros and Petit, every single room faces these natural wonders. Well, we call them rooms, but the preferred term used by Jade Mountain is "infinity pool sanctuaries."
Yep, friends: Though each one is different, they all have a private infinity pool terraced into the hillside.
Each pool is a glittering mosaic, as they are lined with tiles chosen specifically for the way that they capture and reflect light underwater. Plus, they have chromotherapy lighting that guests can fine-tune to soothe their karma. Wanna float in one of the most unique pools in the world? You found your splurge.
Hanging Gardens of Bali (Bali, Indonesia)
Bali is already the sort of place that calls to you to visit and spend the entire time in a bathing suit and sarong, but no aspect of it croons that siren song as loudly as the tiered infinity pools at the five-star Hanging Gardens of Bali resort. Tucked in a deep valley, the hotel is a luxury destination set on top of a cliff and circled by lush rainforest. It's no wonder this is one of the most photographed pools in the world (and, yes, if you go, prepare to wait in line to take some amazing shots for the 'Gram).