It's 2019 and we're deep into the age of the influencer. The travel influencer, the health influencer, the food influencer, the whiskey influencer, the mommy influencer … the list goes on. Even beer has influencers these days and we're sorta here for it — because we love beer and want to know as much as we can about the stuff.
Boiled down, an influencer is a model or an expert (or a combination of the two) who's job is selling you a certain product or lifestyle. 20 short years ago, we were being sold lifestyles — whiskey, beer, surfboards, travel — via the very gated, glossy magazine world of Cosmo, GQ, CondeNast, Sports Illustrated Swimsuit Edition, and even Playboy. Those gatekeepers of all that is cool and sleek and sexy are still around, but their power to persuade has dwindled. The world is more egalitarian now and hustlers willing to go out and chase experiences on their own have new (ish) platforms for spreading their message.
In fact, there are so many influencers these days that you need help finding the best of the bunch. So we're going to throw down some of the coolest beer influencers on the scene. These are the Instagram accounts that focus on bringing unique beer adventures (beerventures?) to your feed. Some of them are models, some experts in their field, and some of them just love beer like us.
Mike Potter wants to upend the "white dude with a beard" stereotype that has gripped American craft beer for the better part of three decades. Potter founded Black Beer Culture out of his Pittsburgh digs. The movement and its corresponding Instagram account have been instrumental is bringing wider awareness to Black American brewers and beer lovers while also serving as a spot for all novices to learn about the wonderful nuances that make a great beer.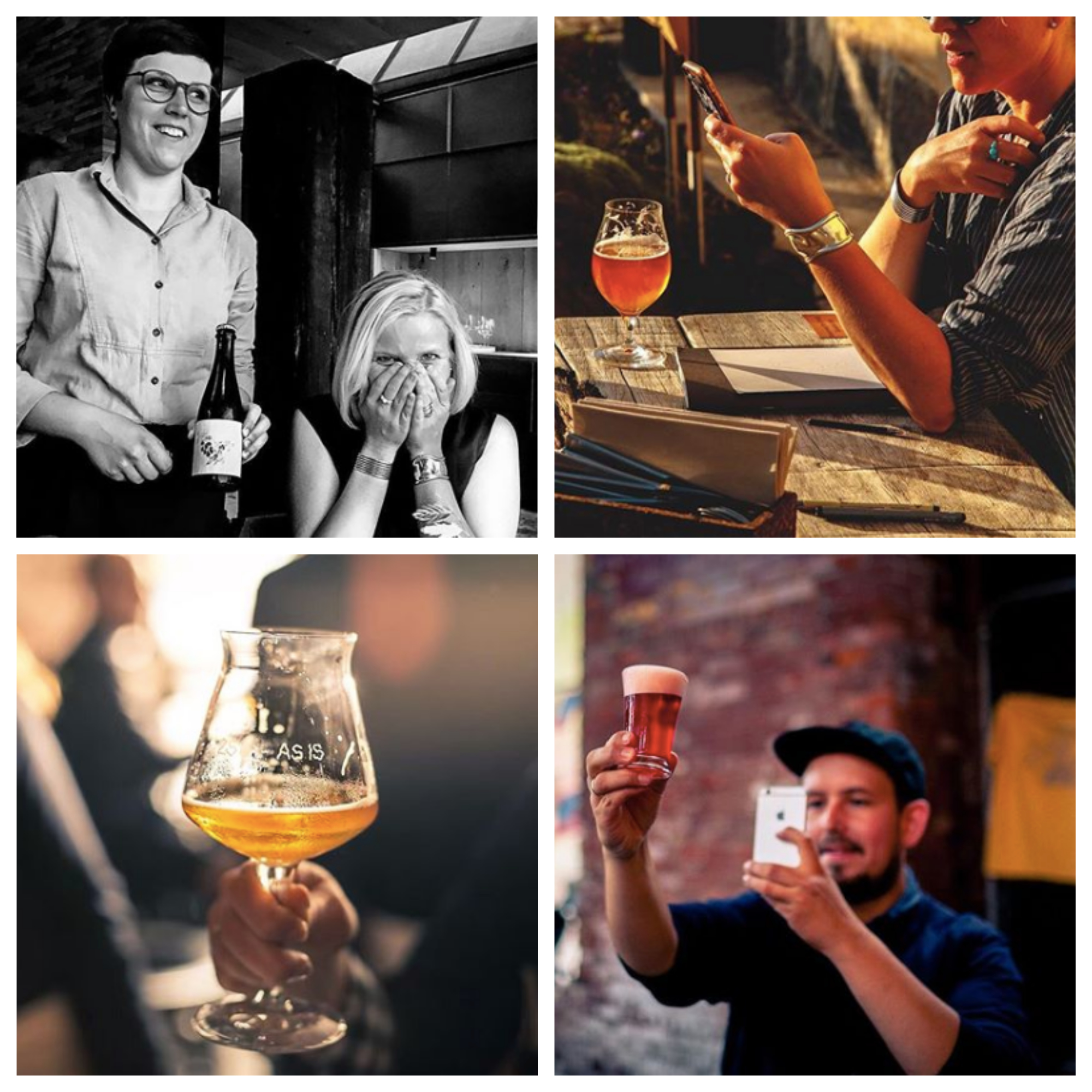 Cory Smith, who primarily writes for Good Beer Hunting, is the person to follow if you want to up your beer knowledge dramatically. Smith is an ambassador for the intersection of beer, travel, and food around the world. His Instagram is an easy follow for anyone looking for great shots of beer, beautifully plated food, and the brewers and chefs who make all that magic happen.
Bella, the force behind One Hoppy Lady, is a Certified Cicerone Beer Server and a professional photographer. That gives her a deep knowledge of beer to pair with her acumen behind the camera. Both add up to a fantastic beer feed on Instagram. Bella's tastes tend to be impeccable and the beers she highlights in her feed are the ones worth hunting down (no matter how much effort that takes).
Caitlin Johnson, the Austin-based beer and travel blogger behind Big World Small Girl, brings life and color to her Instagram as she travels, eats, and drinks. Her feed touches on poolside cocktails and spirits brands alongside more classic travel wish fulfillment, but it's really the beer that's the main event.
While Johnson posts beer from all over, her feed is a must for anyone visiting Austin who wants to drink (and eat) the best of the best.
Heather Lewis' Beer Bitty is where great beer and cooking great food collide. Lewis started her blog in reaction to the lack of coherent beer recipes available online and aimed to rectify that with a blog and Instagram feed that gave people a place to explore the world of cooking with beer. While Lewis' Instagram feed focuses on beer bottles, cans, and glasses, each entry makes sure to mention the food she's pairing with said beer. It's become a great (and easy) beer pairing guide for any beginner.

Megan Stone's "Is Beer A Carb" finds the rainbow-haired tattoo model traveling and drinking some of the best beer in the country. The San Diego-based influencer is also a brewer with cred from both Mikkeller San Diego and Modern Times Beer.
Stone has a deep knowledge and love for beer, making her feed a must-follow for anyone looking for tips on what's great to drink right now.
Émilie Leclerc blends a vintage aesthetic, travel, food and beer into her feed on Instagram. The actress-model-journalist has a great love for beer, especially from her native Quebec. Leclerc travels the world drinking some of the best beer being brewed out there, making her feed a great place to find out what's going on in the scene up in Canada but also further afield.
Lizzy Lasota spent years working at the Greenport Harbor Brewing Co. in New York before taking a job in the cellars at the Bedell Cellars winery. Though she works in wine now, she never left her love of beer behind. Lasota's Instagram feed is a journey through the world of American craft beer with in-depth descriptions of every beer she tries.
If you're looking for a new beer to try, hit up Fizzy Lizzy for a recommendation.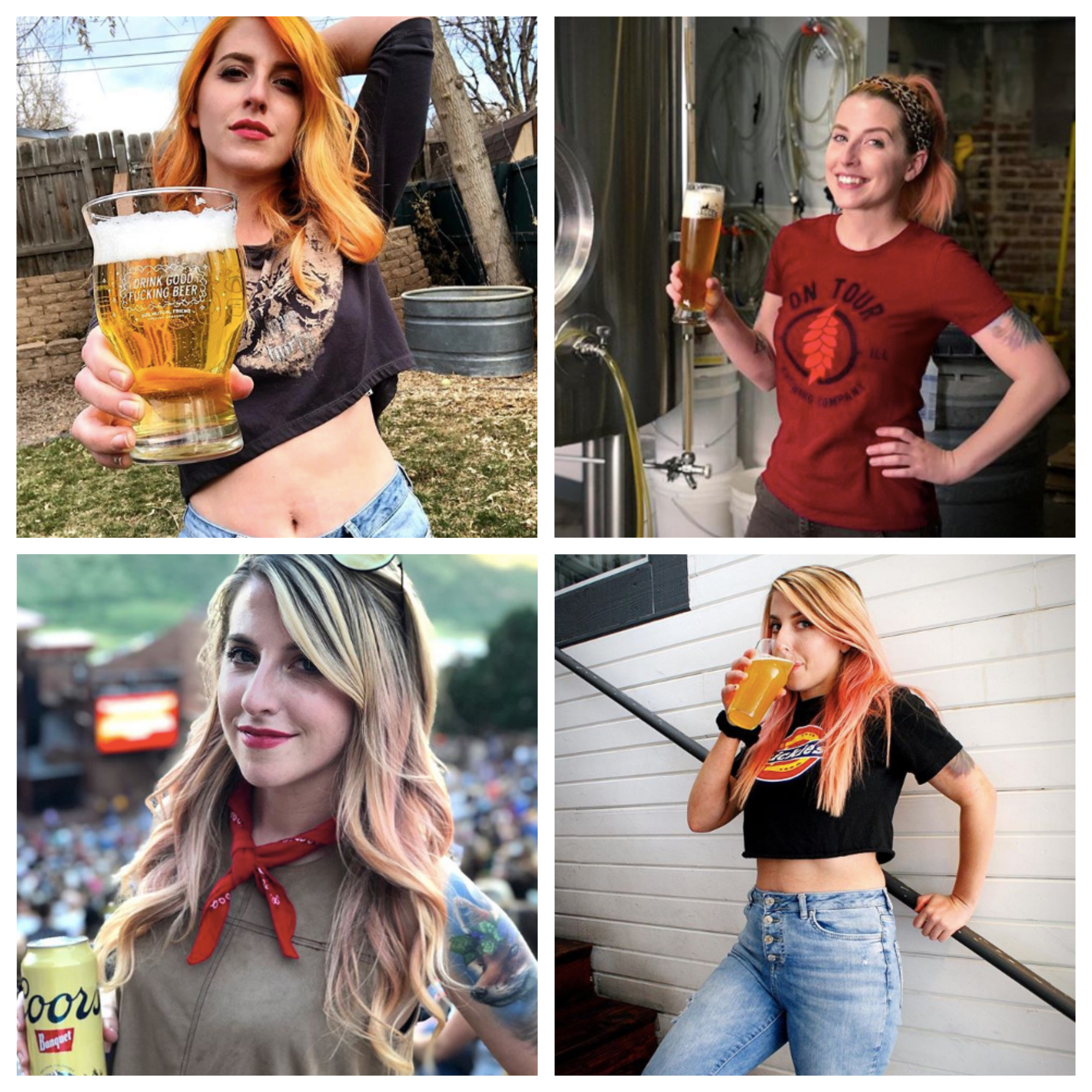 Alyssa Thorpe is the head brewer at Jagged Mountain Craft Brewery out in Denver, Colorado. She's a master brewer with a great eye for great beer around the country. Following Thorpe's Instagram feed is a great way to find out what a master brewer drinks while traveling the country drinking all the beer.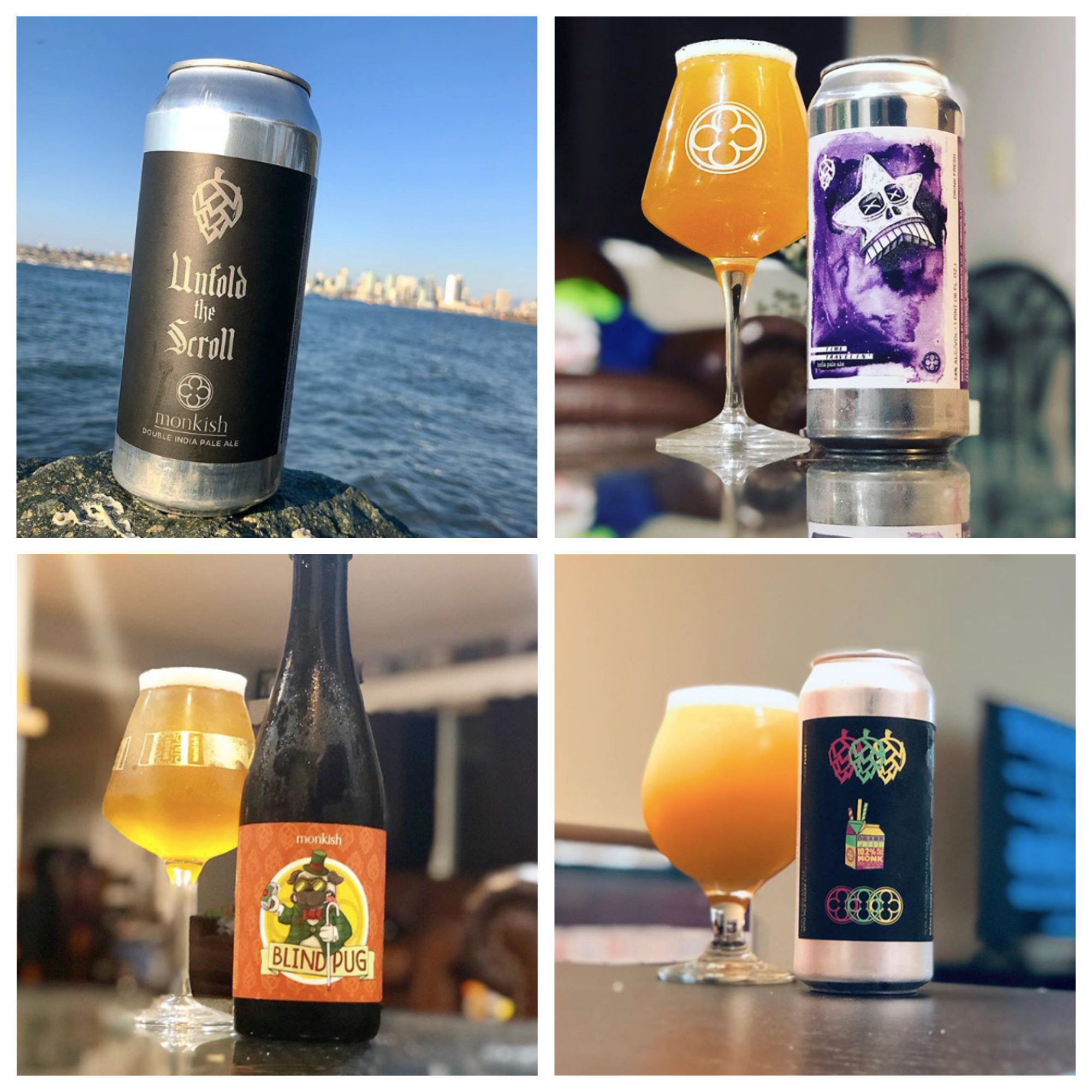 San Diego's Craftbeeray is all about giving you great beer recommendations with a laser focus on the beer. Craftbeeray's posts are concise moments he experiences in the beer world with even more concise descriptions of what he's drinking.
This is the perfect account if you're looking for straight-up beer with little-to-no #FOMO.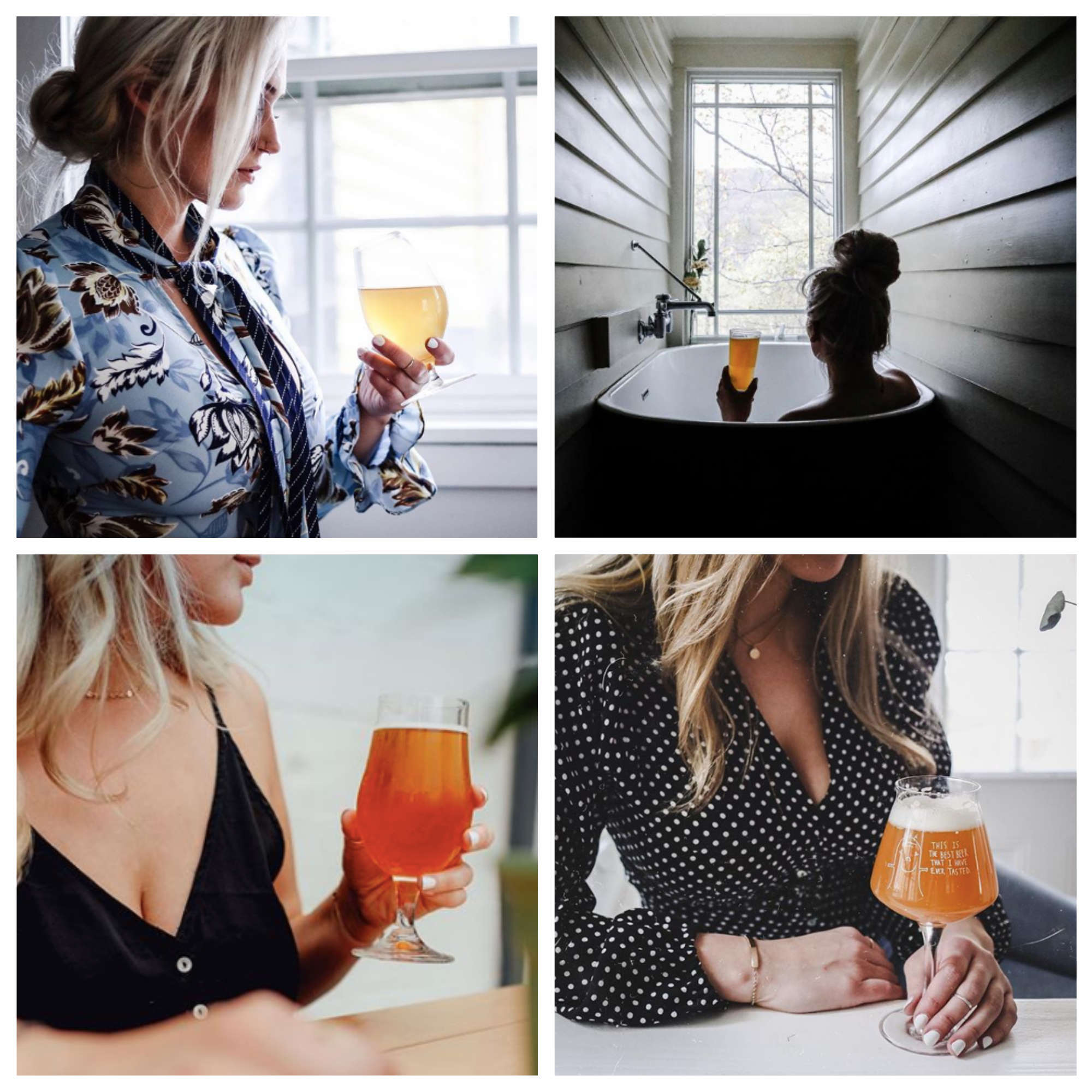 If we were ranking these influencers (we're not), Julie Roesser's Craft Beer Deer might be at the top. Roesser is a professional photographer who also adores all things beer. That combination makes her Instagram feed one of the most beautiful beer influencer feeds there is, full stop. The crystal clear aesthetic seen through a photographer's eye leaves the beer looking gorgeous. An easy follow for any beer lover.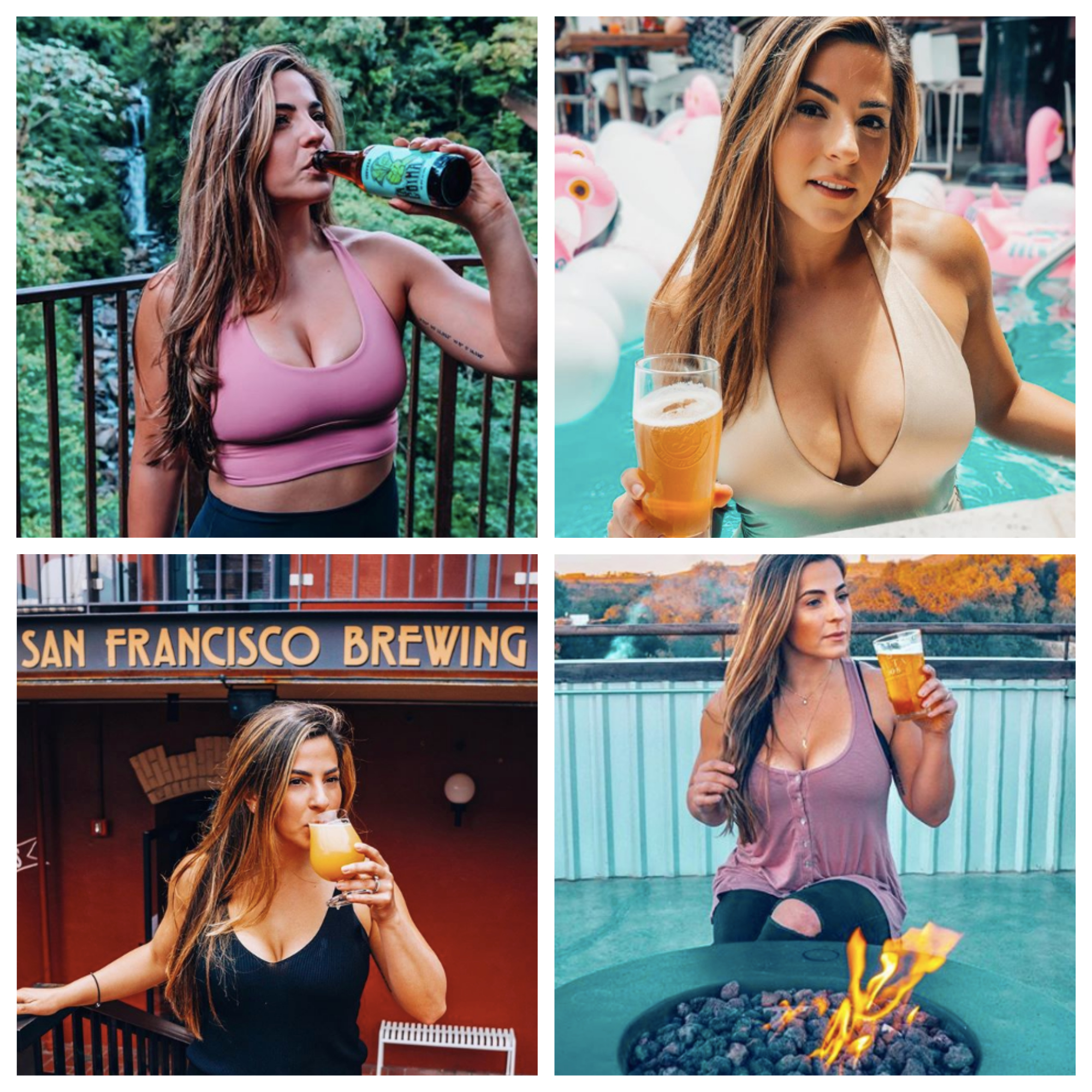 Melis is the mind behind the travel and beer feed, The Girl With Beer. Melis' feed combines quality beer recommendations with full-on #FOMO travel experiences around the world. The Girl With Beer is the best of both worlds of travel and beer with a real sense of accessibility around the world and, of course, great beer along the way.