To say that Colorado is a beer destination is a ridiculous understatement. With beer-saturated cities like Denver, Boulder, and Fort Collins (as well as a few lesser-known beer towns), the Centennial State is home to more than 400 breweries. If you're planning a road trip to drink hoppy IPAs, crisp lagers, rich stouts, and other incredible beers this fall, it would behoove you to add Colorado to your list of states to visit.
Honestly, with so many high-quality breweries, you might want to make the Rocky Mountain state your only stop. Seriously.
Not only is the state loaded with award-winning, notable breweries, but it's also a great state for fall activities. Our National Parks expert, Emily Ventures, has often illustrated how Colorado is the perfect fall adventure spot for anyone who enjoys mountain biking, hiking, kayaking, and pretty much any outdoor activity. After you're done getting your heart pumping in the great outdoors, stop by a brewery for a pint, a flight, or to grab some bottles, cans, or a growler to go.
Alas, with all of the breweries in this mountainous state, you might be having a difficult time picking the ones actually worth visiting. Lucky for you, we did the work for you. Below, you'll find eight of our favorite Colorado breweries to visit in the fall (or any time of year). Keep scrolling to see them all.
Even if you don't enjoy 90s music with loud horns throughout, you can still enjoy beer made at the brewery named in its honor. Opened in 1995 (when ska music was king), Ska Brewing is located in Durango, Colorado. Home to an onsite restaurant, outdoor beer garden, and a ton of award-winning beers. You can feel great about drinking here, too — Ska is one of the most sustainable breweries in America.
What To Drink:
While you can't go wrong with any of the various beers (especially limited-edition brews), we suggest trying its Modus Hoperandi. This 6.8% ABV IPA is known for its citrus, piney, and pleasantly bitter flavor profile.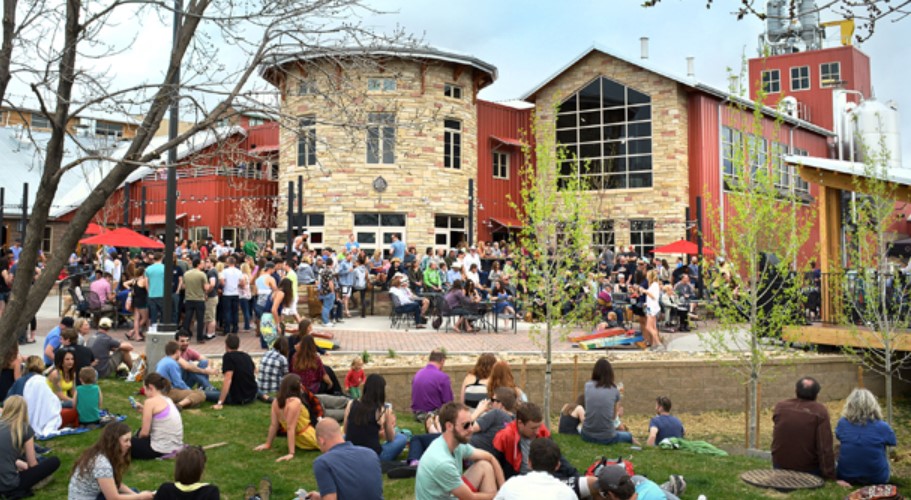 Built in 1994, Odell Brewing Company is located in the Front Range of Northern Colorado in Fort Collins. The site features a 125-barrel brewhouse, multiple fermentation cellars, a tap room to sample all of the award-winning brews, and even an outdoor beer garden to enjoy pale ales, IPAs, stouts, and other beers while you enjoy the fall weather.
While Odell doesn't serve food, there are daily food trucks featuring mouthwatering food to pair with your favorite beer.
What To Drink:
On early fall days, we're not quite ready to dive right into stouts and porters. That's why a double IPA like Odell Myrcenary is great. This 9.3% IPA is citrus and tropical fruit-filled and has a piney, dank finish that leaves you wanting more.
Established in 2010, Crooked Stave has made a big name for itself in the craft beer world in the decade-plus since. The Denver brewery's taproom features a rotating list of more than twenty beers. There's something for every palate from pilsners, IPAs, sours (the brewery is well-known for its "Brettanomyces Project"), Baltic porters, and this time of year even a pumpkin ale. There's also a taproom in Fort Collins if you find yourself there visiting other breweries on this list.
What To Drink:
If you're visiting a brewery known for its sours, you have to try one, right? Well, we suggest its 4% ABV Sour Rosé. This flavorful sour ale was aged in oak with raspberries and blueberries.
This award-winning brewery located in Aurora has won multiple awards since its inception in 2005, including "Small Brewing Company of The Year" at the Great American Beer Festival in 2009. Its name is a reference to the dry dock where a boat is built and maintained. This nautical-themed brewery makes myriad beers including its "Home Fleet" featuring Apricot Blonde, Tropical Sour, Breakwater Pale Ale, and other beers.
What To Drink:
While you're going to want to sample as many of Dry Dock's beers as humanly possible, we suggest starting with its Amber Ale if you're visiting this fall. This 5.8% banger won a gold medal at The Great American Beer Festival. It's known for its toasted malts, nutty sweetness, caramel, and fruity, yeasty finish.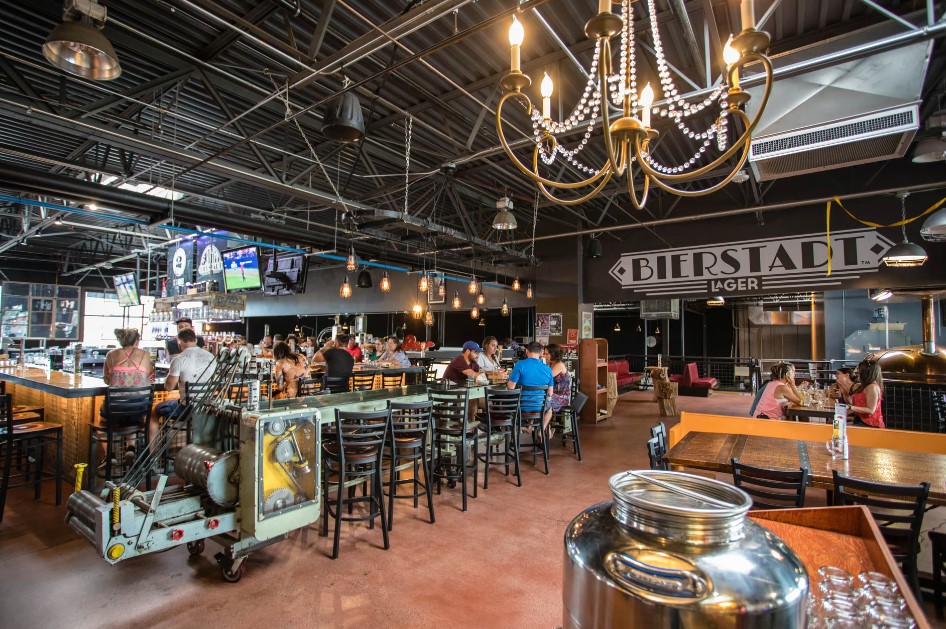 If you were to ask brewers and avid beer drinkers to tell you their favorite European-style American craft breweries you'd get a lot of people talking about Denver's Bierstadt Lagerhaus. Well-known for its Slow Pour Pils, Helles, Dunkel, and other beers, Bierstadt Lagerhaus also has a beer hall featuring live music and over-the-top events like professional wrestling. There's also a more laid-back taproom where you can sample its beers and enjoy German-influenced food like currywurst or a giant Bavarian pretzel.
What To Drink:
If you're visiting Bierstadt Lagerhaus, you have to try the beer the brewery is most famous for — Slow Pour Pils. Made to honor Northern German pilsners, it's known for its crisp, floral, lightly bitter flavor profile. Pair it with Schnitzel and you have the makings of a great evening.
While it's only been open since 2015, Greeley's WeldWerks is already a nationally known Colorado-based brewery thanks in large part to its hazy, juicy, citrus-filled Juicy Bits IPA. But the brewery has a slew of other great beers, including thirty on tap. Add to that, there's an on-site kitchen featuring shareable French fries, flautas, bratwurst, cheeseburgers, and even barbacoa tacos.
What To Drink:
After you try a pint of the brewery's flagship Juice Bits IPA, we suggest enjoying Summer S'mores Stout. This milk stout featuring vanilla beans, milk chocolate chips, marshmallows, and graham crackers will make you want to have one last fall campfire before the weather turns cold.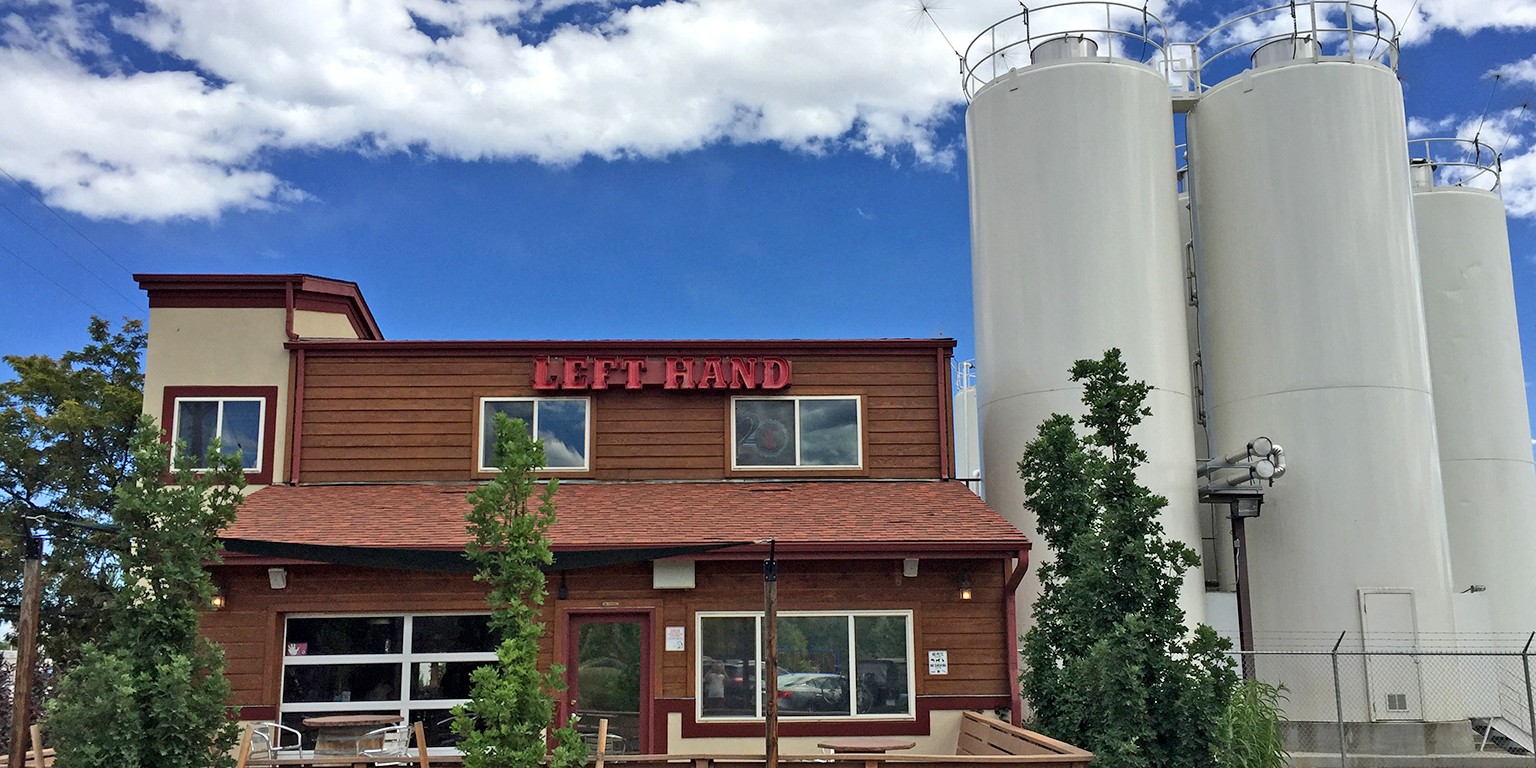 Left Hand is a big name in the American beer world (not just in Colorado). Created to be like classic European public houses, Left Hand's tasting room has been serving flights and pints since 1993 (way before the beer boom). The 30 rotating taps include its iconic Milk Stout, Breezy Does It (passion fruit sour ale), Galactic Cowboy (imperial stout), Sawtooth Amber Ale, and many more. They also serve wine, canned cocktails, soda, and even CBD beverages.
The Denver location features rotating beers, a full bar, and a shareable food menu.
What To Drink:
While you can't go wrong with Left Hand's well-known Milk Stout Nitro, we suggest going a little out of bounds and sampling its Peanut Butter Milk Stout Nitro. This milk stout brewed with peanuts has flavors of milk chocolate, peanut butter, Coffee, and toasted vanilla beans.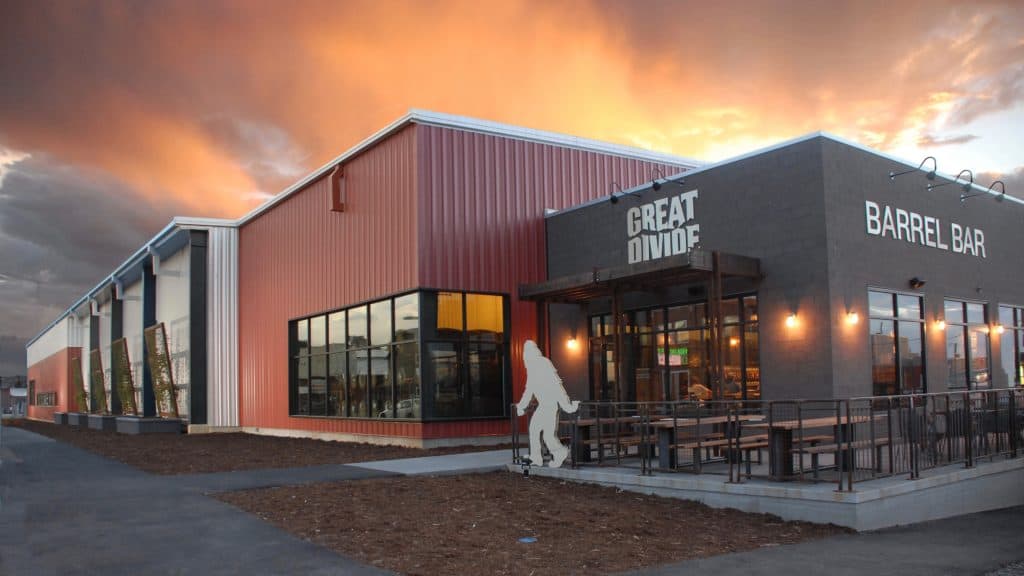 Another well-known brewery absolutely worth visiting if you're in the Mile High City is Great Divide. While it has multiple locations, we suggest visiting its RiNo: Barrel Bar & Barrel Cellar in Denver. Located in the city's River North District, it's not only known for its majestic mountain views but its massive list of beers, including limited releases, barrel-aged beers, and year-long favorites.
What To Drink:
As the weather remains warm in the fall, we suggest trying its popular Collette Farmhouse Ale. This 7.3% ABV Saison is brewed with rice, wheat, and barley before being fermented at high temperatures with a blend of four yeast strains. It's known for its lightly sour, tart, very fruity, flavor profile.