Last Updated: April 15th
Food is an intrinsic part of everyday life. We eat it from the day we come into the world, and continue to do so until we leave it. That makes us all, kind of…experts. At least, we've gotten in our ten thousand hours. So, it's easy for food to be something we love to learn about, indulge in, and argue over. And a great medium for all of that is the podcast.
The best food podcast offers more than just a recipe or a critique. They offer insight as to why we eat what we eat, why we'll stand in line for hours to eat a hot chicken sandwich, or why the food we're craving matters. A great food podcast transcends the ordinary and nourishes your soul.
Below, we've compiled a list of our 25 favorite food podcasts right now. This is an evolving list and we'll update as new pods come and old pods go. And if we missed your favorite food podcast, please tell us in the comments. We'll give it a listen!
TOASTED SISTER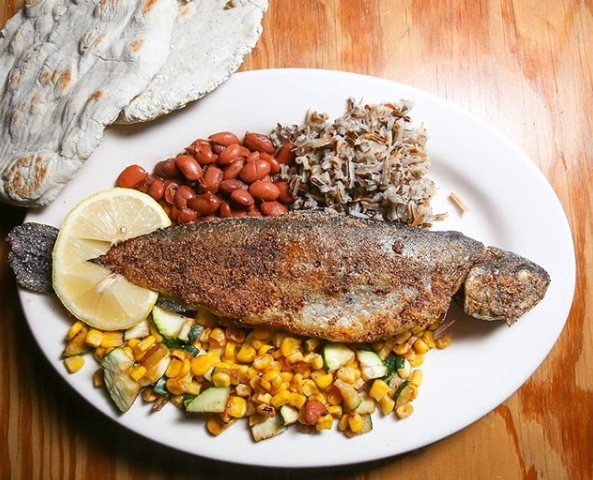 Toasted Sister is the podcast to listen to if you're interested in learning about the Indigenous American foods that have been swept under the rug for far too long. Host Andi Murphy, from the Navajo Nation, welcomes guests to speak about everything from working in a professional kitchen to seed banks to food-focused business summits for Indigenous women. It's a comprehensive look at the world of Indigenous food.
The best place to start is episode 14 with two-time James Beard Award winner Sean Sherman of The Sioux Chef. The episode is an in-depth look at why Indigenous American food was nearly destroyed and takes you to the frontlines with the people bringing it back.
THE RACIST SANDWICH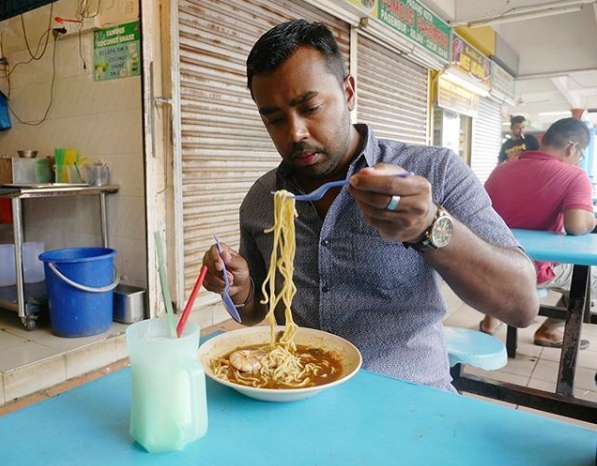 Soleil Ho and Zahir Janmohamed host one of the most fascinating takes on food culture being recorded today. The Racist Sandwich takes a deep and non-binary dive into the politics and history of food, how words and titles are used to keep cultures marginalized. All of this is filtered through a bit of humor and the hosts' experiences in and around pro kitchens and the world of food writing.
The Racist Sandwich currently has 50 episodes in the bank. It's a fantastic place to jump in is episode 39: Namaste Motherfucker. It's a look at how the word "curry" is both diminutive and limiting of an entire set of varying cuisines. The episode hits every mark of what The Racist Sandwich has to offer.

THE KATCHUP
Over at the Foodbeast, they've been churning out episodes of The Katchup. The podcast takes a #woke look at the current news and trends coming out of the American food world. It's a great way to get a deeper dive into the headlines and tweets that dominate foodie news feeds.
You should definitely start with episode five. One, because it's a great chat about the ins-and-outs of lab-grown meat and its implications. Two, because our very own editor, Steve Bramucci, is one of the guests championing lab-grown meat. It's a great conversation about a hot topic.
MEATEATER
MeatEater can be a bit off-putting on the surface. If you give it a chance, we think you'll be pleasantly surprised. Host Steve Rinella and guests talk about hunting and fishing through the lens of sustainability, anti-factory farming, health, public land preservation, and using-the-whole-buffalo tactics. The show is about conservation, connecting with nature, and finding our place in the natural order while cooking amazing, wild sustainable food.
With around 120 episodes sitting on iTunes for free, there are a lot of options to choose from. We recommend hitting episode 57 first. Rinella sits down with wildlife biologist Bart George and big game hunter Janis Putelis to talk about "hipster" hunters, how politicians pander by pretending to be hunters, and the importance of eating everything you hunt and not wasting a pound.
It's an eye-opening look into wild game, hunting culture, and how it can be contorted by both nefarious interlopers and lazy hunters.
THE SPLENDID TABLE
The Splendid Table is the progeny of culinary legend Lynne Rossetto Kasper. Kasper's book of the same name took deep dives into what food is and why we eat certain foods in particular ways. Kasper was instrumental in shining an early light on the brilliance of farmer's markets and the world of sustainable food. The book turned into a multi-interview radio show, then podcast — following that same ethos of providing information as a power to source, prepare, and eat the best food.
This show has been dropping episodes since 1999. As such, a massive number of episodes are available. So, there's a lot to choose from. Ep 621: Cheese Girl is a good place to get your toes wet. Kasper talks to Linnea Burnham who travels the world eating cheese — #dreamjob.
THE KITCHEN SISTERS
The Kitchen Sisters Presents balances documentary and food very well. Their episodes look at food cultures that might not come up that often, and that's why they're important. The Kitchen Sisters have a knack for giving voice to the muted and unknown. Their documentary approach humanizes food history, making it accessible.
One of the best places to dive in is in their "Hidden Kitchens" series of shows. Their history of Hidden Kitchens of Russia after Stalin's death is a fascinating look at a foodway most of us have little purchase on. It's a four-part series that'll take you somewhere wholly new in the world of food.
GASTROPOD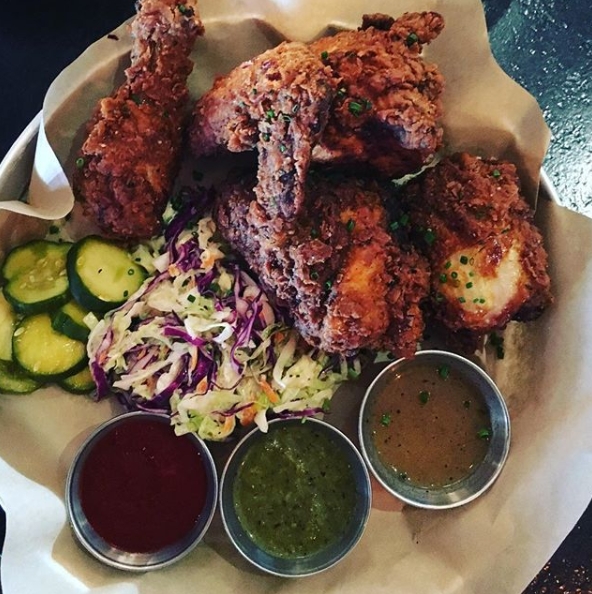 Cynthia Graber and Nicola Twilley have created a place where exploring food history and food science go hand-in-hand with discovery. Gastropod is nine seasons in and isn't losing steam (or topics) anytime soon. Graber and Twilley mesh great interview subjects with field trips to various food and drink related locations in a show that's always fun and informative.
Really, you can jump in anywhere as all ten seasons are available for free. We suggest starting with the latest episode that looks at the wide world of sourdough bread and America's penchant for misunderstanding what that is exactly.
GRAVY
The Southern Foodways Alliance started an informative and hunger-inducing podcast called Gravy. It explores the past and present of foodways in the southeastern United States. Gravy takes podcasting straight to the people growing, cooking, and eating food around the South in a way that's both educational and relatable to everyday life.
Gravy is another podcast where you can really jump in anywhere amongst the 83 episodes. One of our favorites is the recent episode about corn and whiskey. The episode takes the time to look at the corn-based agricultural system behind the distillate, offering a new take on an old favorite.

THE TABLE UNDERGROUND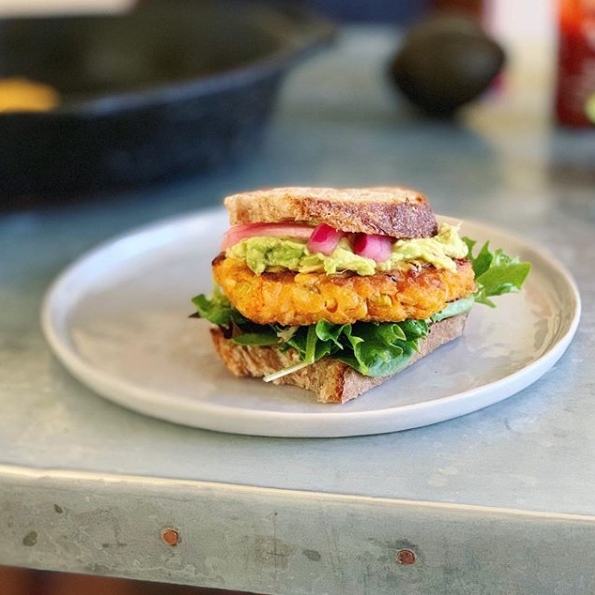 The Table Underground bills itself as being about "Stories of food, radical love & creative social justice." And that's exactly what you get. The show offers a platform for the disenfranchised and lesser-known food heroes of the world. Their episodes look at everything from the simple pleasures of American-Jewish baking, to food as a social vehicle for good to the rebirth of indigenous cuisines.
There are so many great episodes to choose from, really it's best to browse their list and see what jumps out at you. For us, we recommend starting with episode 25 which is their chat with indigenous chef Sean Sherman as he guides host Tagan Engel through what indigenous foodways are and how they're the future of our food.
SMART MOUTH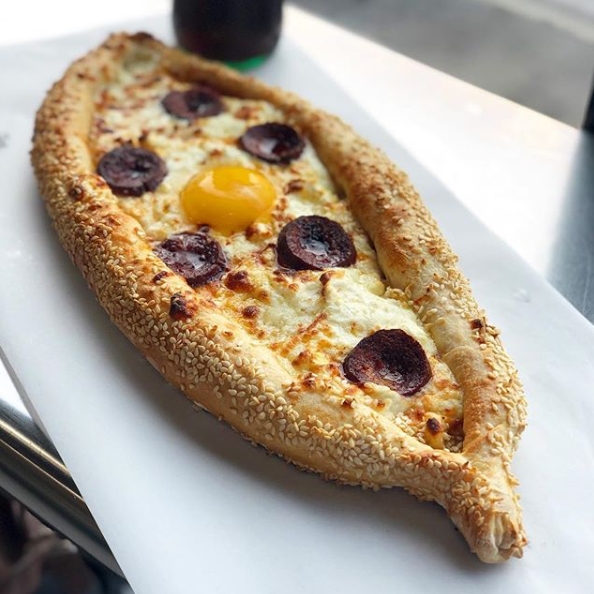 Katherine Spiers takes a fun and informative look at food and its place in our lives. Each episode breaks down a particular food or recipe and why it's great, terrible, adored, loathed — or all of the above. It's one of the easiest and most fun listens about food you'll ever have. The last episode was all about candy canes.
Episode 56 talks all things fries with comedian Tawny Newsome and it's one of the best places to jump in as a tester for the podcast. Come on, who among us doesn't want to listen to people talk about the wonders of fries for about an hour?
WHY WE EAT WHAT WE EAT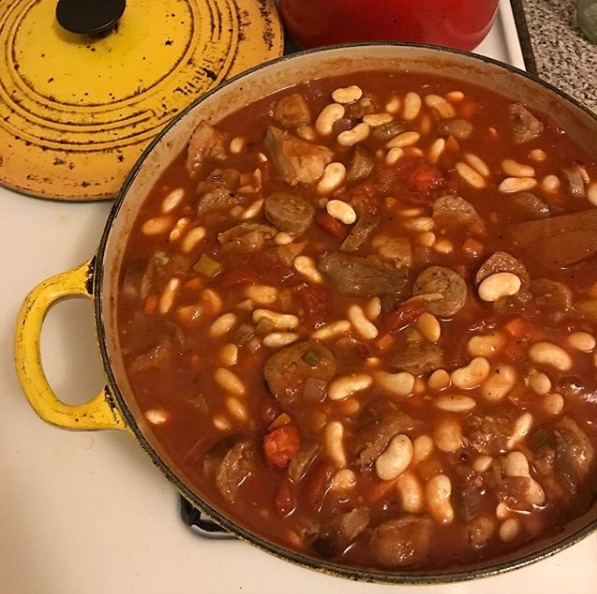 Cathy Erway hosts one of the newest and most interesting podcasts that look at food. There's a sense of history, sure, but there's also a deep wealth of knowledge from first-person narratives that drive the podcast. Erway asks great questions and finds experts to answer those questions. In one of our favorites, Erway asks, "What is the Heck is Duck Sauce?" Which, yeah, what the heck is that stuff anyway?
Jumping into Why We Eat What We Eat is pretty easy — see: duck sauce shout out above. This is also a great podcast to just start at episode one and work your way through. In that show, Erway takes a Portlandia-esque dive into "Big Kale" and how the middling cabbage went from garnish to the main course in a matter of a decade.
It's informative, funny, and a great place to fall in love with this podcast.

THE SPORKFUL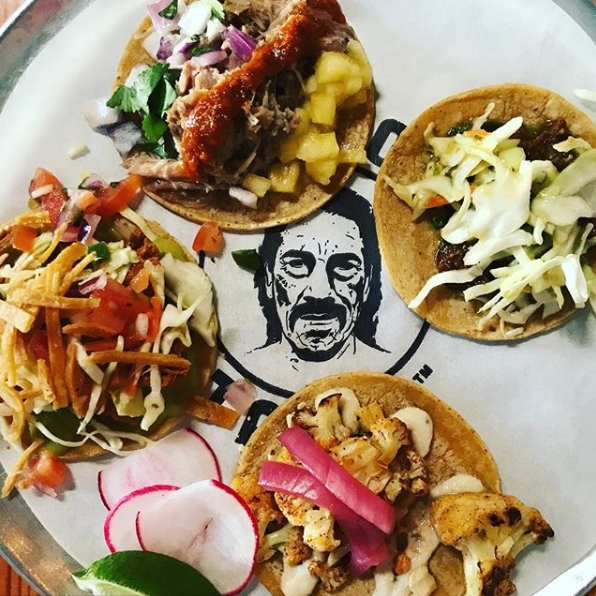 The Sporkful is a genuine show that loves all things food. Host Dan Pashman's passion for accessible food, how it's made, and how we eat shines through in each episode as a vast array of subjects are covered. Pashman invites experts, chefs, and comedians for a chat and the results are one of the best podcast listens around.
With 30 episodes to choose from on iTunes, you really can jump in anywhere. If you really need a place to start, then check out "This Podcast Contains MSG." It's a deep dive into the myth (and racism) around Chinese Restaurant Syndrom and our continually misinformed views on MSG.
THE SLOW MELT
The Slow Melt is a podcast about chocolate. Enough said, right? Simran Sethi hosts an all-encompassing look at what chocolate is, where it comes from, how it's traded and processed, and how best to eat it. It's a fascinating look into the whole world of a single agricultural product that yields so many products we all know and love.
The podcast launched in January 2017 and there are over 30 episodes to date. While you can easily jump around with this podcast, we do recommend just starting from episode one and working your way through. It's like a masterclass in chocolate and that's never a bad thing.
DOUGHBOYS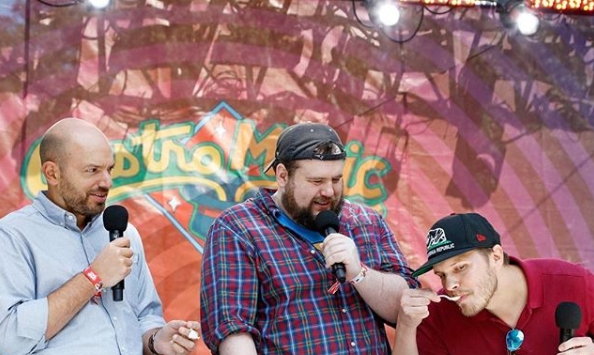 Comedians gabbing about fast food and chain restaurants? Count us in. Mike Mitchell and Nick Wiger — the Doughboys if you will — host the show where they talk, argue, and eat at the country's most iconic chains. Guests come and go to talk about places they love and hate, all with a comedic bent. Overall, the show is a delight to listen to and will legitimately give you a great insight into the chain, it's history, and the food they do best.
There are three years and over 250 episodes to choose from here. We'd recommend listening to the most recent episode first to get a taste and then jump around at will with whatever episode title sounds cool.

BURNT TOAST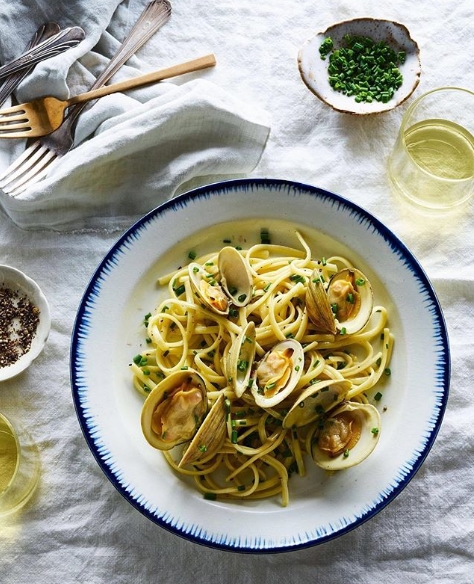 Burnt Toast, from the Food52 network, takes fascinating dives into food history, culture, and science. The show, hosted by Michael Harlan Turkell, explores a different aspect of food from bubbles in sourdough starters to cherry pie recipes with Twin Peak's Kyle MacLachlan. It's fun, informative, and always an easy listen.
There's a lot to get lost in here. With 73 episodes available for free, we say jump in on the most recent episode and then skip around with to whatever piques your interest. You'll never be disappointed.
SPECIAL SAUCE
Special Sauce from Serious Eats is a food show that offers amazing insight into the industry from how and what we eat to why we eat the way we do to how the industry actually operates. There are episodes about starting up food trucks, restaurants, and even food blogs right alongside episodes about labor issues, gender issues, and making it as a chef. Oh, and there's plenty of talk about flavors too. It's comprehensive and enlightening.
There are around 100 free episodes to choose from so where to jump in is up to you. Keep in mind that guests usually have two-part episodes, so our advice is to find a guest that intrigues you and listen to that two-parter first.
THE FOOD CHAIN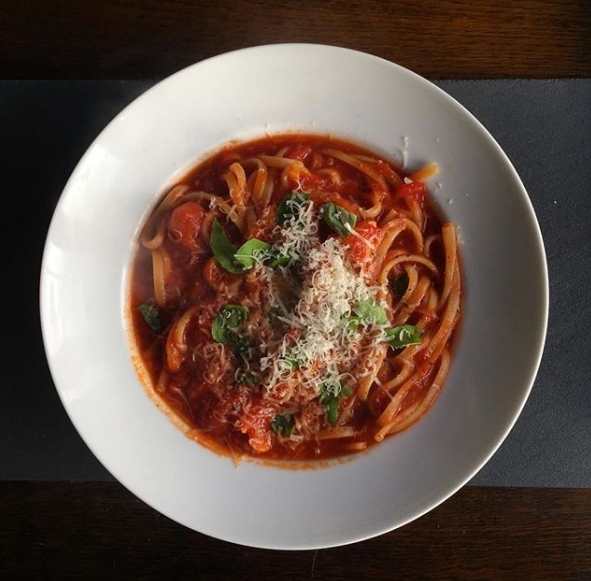 The BBC's The Food Chain offers a great view into the world of food, the culture around it, and how food gets from the farm to your dinner plate. It's insightful and informative without feeling like a lecture. There is some serious information being relayed about the state of our food chains and what's being done to better those processes. Don't let the British accents hold you back, dive in.
There are four years of free episodes to listen to right now. While you don't have to start with number one, it's not a bad place to start as it asks whether superfoods are real or just a marketing fad. Otherwise, we recommend starting at the most recent episode and jumping around at will.
SPILLED MILK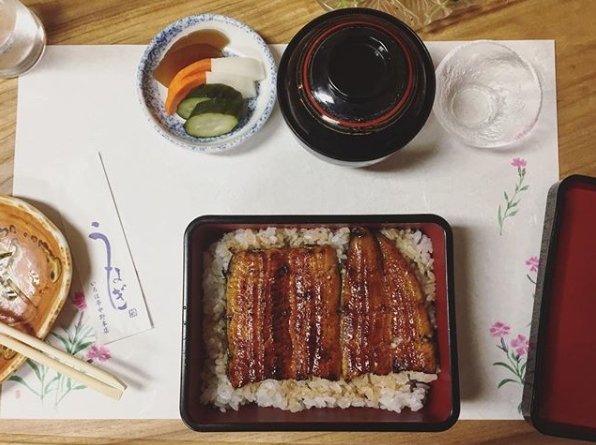 Spilled Milk is a comedic food podcast that finds comedians and hosts Molly Wizenberg and Matthew Amster-Burton picking a single food topic and riffing on it until they can riff no more. Each episode is a fun insight that hits on the cultural zeitgeist and digs deep into why that food or product means so much to us. It's also hilarious.
Spilled Milk has been running for a while now, so there are 337 free episodes to choose from. If pressed, we'd say listen to the episode about Mountain Dew to get a solid taste for the style of the show. Really, you can jump in anywhere or start with the most recent episode and go from there. Up to you.
MILK STREET RADIO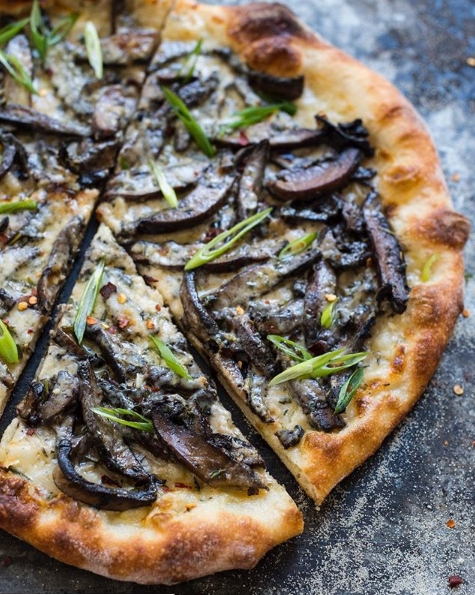 Christopher Kimball's Milk Street Radio is a very informative show about the ups, downs, and ins-and-outs of the food we eat, love, and kinda hate. Kimball's show looks at various aspects of food, how it's made, how we live with it, and why we do or don't like it. Guests are often present to offer expertise in any given subject and there's always something new to be gleaned from each topic.
The last 100 or so episodes are currently available for free over on iTunes. There really is no serialization here, so you can jump in at the most recent episode and then decide where to go from there. Although, a recent episode about bitter spirits and tastes is a fascinating spot to start.
FOODSTUFF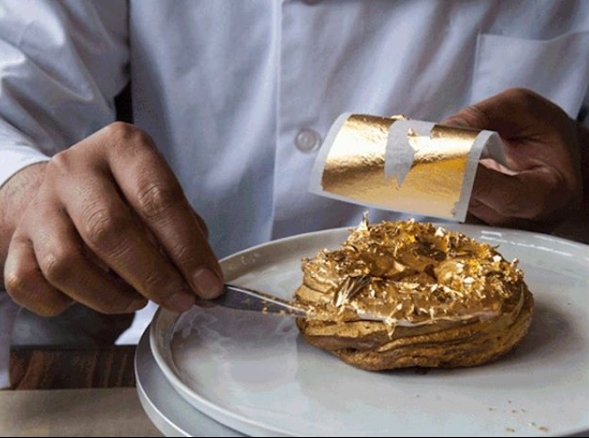 Foodstuff, part of the How Stuff Works network, offers insightful and fun takes on food and food culture. Hosts Anney and Lauren pick a topic and take a deep and light-hearted dive into every aspect of that product or food-related practice. It's a great listen if you want to get to the bottom of why we do what we do with a particular food or activity around food.
There are so many great episodes to start with and around 100 to catch up on. Recent episodes about maple syrup, why we eat three meals a day, or American cheese all work as a great entry point to the podcast.
SAVOR PODCAST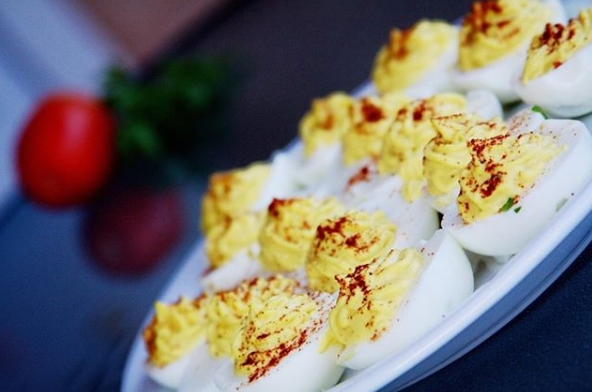 Hosts Anney Reese and Lauren Vogelbaum have a knack for looking at a single recipe, food, or dish, and making it accessible. Each episode of How Stuff Works' Savor takes a deep dive that'll inspire you to actually try a new recipe or dish at home. There's an added layer of going deep enough to really understand what's going with a dish on a flavor level and a scientific one.
The Sublime Lime Episode is the perfect spot to jump in. Reese and Vogelbaum take a look at the genealogical history and varied uses of the humble lime. The episode is as fun to listen to as it is enlightening.
BON APPETIT FOODCAST
Bon Appétit's Foodcast is one of the best listens on the internet if you're into the inner-working of restaurants, trying out recipes at home, and arguing about the brilliance of food. Host Adam Rapoport leads interviews with chefs, food writers, and foodies. Great food is talked about and reveled in. If you fancy yourself a foodie, this is a must-listen show.
With over 200 episodes to choose from, you can kind of jump in anywhere that piques your interest. A great recent episode to start with is episode 207, What Even Is Natural Wine? Andy Young, a winemaker from Oregon, joins the pod to talk about making natural wine and what it means to the wine industry and your palate.
A TASTE OF THE PAST
Culinary historian Linda Pelaccio has a great gig and job title ("Culinary historian" just sounds badass). Pelaccio's podcast, A Taste of the Past, looks a single dish, food region, or food idea and brings the history and present-era interpretation to life. This is the podcast you go to if you're curious where a specific food comes from and where to eat it today. It's essential listening.
With well over 300 episodes in the vault, this is another podcast that you can dive into almost anywhere and find a satisfying listen. One of our favorites is episode 318, Sustainable Culinary Travel. Pelaccio welcomes Italian cookbook author Elizabeth Minchilli to talk about food tourism, food discovery, and how to find real food experiences when you travel.

MEATLESS PODCAST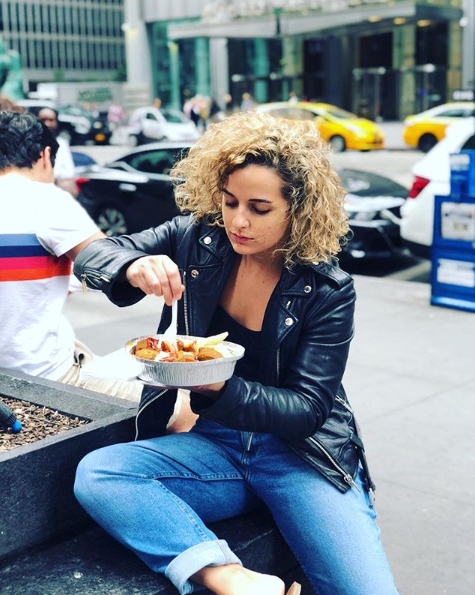 Meatless is more than just a #vegan podcast. Host Alicia Kennedy looks at how culture, identity, history, politics, and economics dictate what we eat and why. Each episode is a look at how we can do better, be wiser, and make more conscious food-based decisions, making this show one of the best of the best.
This podcast is fairly new, with around 30 episodes available. So, you can easily start with episode one and binge your way through. If you're looking for a good jumping off point, hit up episode eleven, How to have a sense of humor about veganism. Kennedy sits down with Gabriella Paiella (writer for New York Magazine's The Cut) to talk about bad vegan jokes, the relationship between veganism and body image, and more.