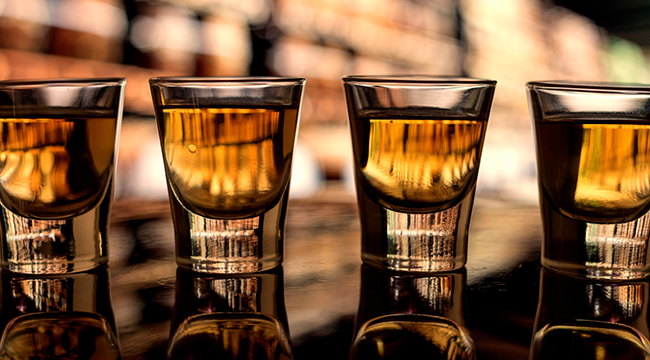 Finding the best bottle of tequila is a fun endeavor. It means getting to try a lot of tequila, after all. Broadly speaking, tequila comes in three main categories: Blanco or Plata (sometimes just called Silver), Reposado, and Anejo. Plata is generally unaged or aged for a very short amount of time. Reposado is a tequila that's been aged for less than 12 months. Anejo is aged for over a year, often 18 months, sometimes longer. Recently, the powers that be in Mexico added a fourth designation, Extra Anejo, for tequilas aged over three years.
Reposados are our focus today. Reposado literally means "rested." The blue agave distillate generally spends anywhere from two to 12 months in a barrel. More often than not, the favored barrels are once-used American oak from bourbon distilleries. Less than a year of aging may seem like a surprisingly short time for tequila to mellow when bourbon needs about two to four years, but given Jalisco's warmer climate it makes sense that less time is needed than down in a shady holler in Kentucky.
This unique aging process draws out flavor from the oak into the agave, giving the drink a deep complexity. The vegetal state of the tequila with a clear agave fruit dimension is bolstered by woody spices but isn't mellowed beyond recognition. That means you're going to get rich sweetness paired with floral bursts.
To help you find the best of the best without breaking the bank, we're offering up some of our favorite bottles of Reposado Tequilas below. These picks are perfect as you prep for Cinco de Mayo celebrations over the weekend.
El Jimador Reposado Tequila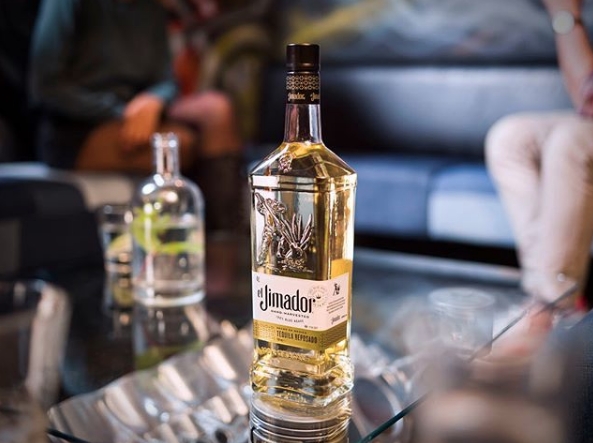 A "Jimador" is the farmhand who looks after the blue agave as it grows and eventually harvests the pina, or heart of the agave, to start the process of making the tequila. El Jimador dry roasts their pinas in clay ovens, next it's double distilled before aging in bourbon oak for just over two months.
Tasting notes: The taste here is very fruit forward. The blue agave is supported by notes of sweet cherry and hints of strawberry. There's a clear oaky vanilla nature that gives way to cinnamon and white pepper spice. Overall, this is a deluxe tasting Reposado at a very accessible price point.
Hornitos Reposado Tequila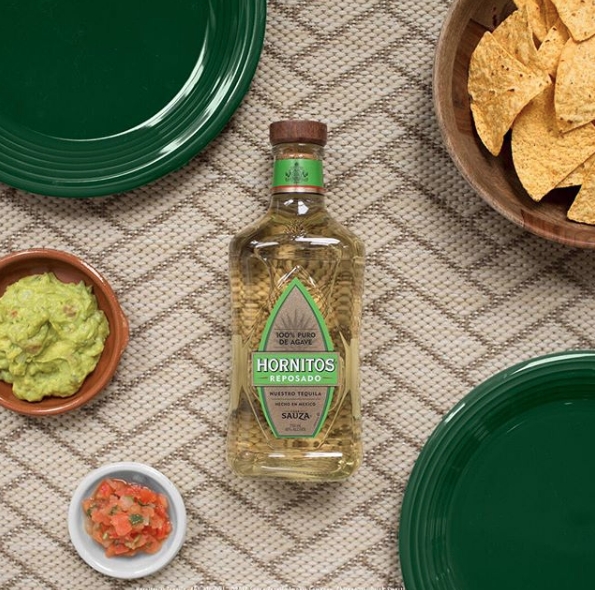 Hornitos Reposado takes a slightly different strategy in its aging. Instead of old bourbon casks, Hornitos goes into giant 10,000-gallon vats called pipones. The large nature of the barreling process gives the tequila a slightly paler color and broadens the flavor profile.
Tasting notes: The wood takes a back seat to the agave nectar in this one. There's an echo of spice that leans more towards cloves than pepper. There's a mild sense of tobacco with a little bit of caramel creaminess lingering in the backend. This one is the perfect margarita base and a steal for the money.
Cazadores Tequila Reposado
Cazadores changes it up again. This time by aging their tequila in virgin oak barrels. This adds a brightness that's unlike any other tequila that still clocks in at 20 bucks a bottle.
Tasting notes: The first thing you notice here is a bright, lush agave fruitiness. Next, a clear baking spice, salted caramel, and dusty earthiness come into play. There's a slight spiciness with a pepper and cinnamon nature alongside a clear sense of oaky vanilla. Finally, there's a distinct echo of citrus, adding one last burst of brightness to every sip.
Olmeca Altos Reposado Tequila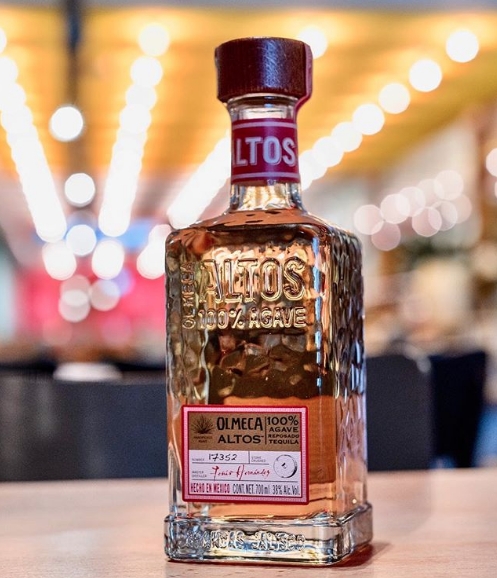 Olmeca's Altos line takes the making of tequila very seriously from the ground up. The tequila's agave is grown sustainably in the Jalisco Highlands. The pinas are harvested and processed traditionally. The resting occurs in used bourbon oak for eight to ten months. As a result, the final product always shines.
Tasting notes: What hits you hardest here is the sense of real, fresh agave up front. You're transported straight to the blue agave fields of Jalisco. Then a complex matrix of spices like nutmeg, allspice, white pepper, and dried orange peel mingle alongside a burnt cream smoothness and slight vanilla oak. Finally, there's an echo of smokiness, adding the perfect end to a damn near perfect sip.
Milagro Tequila Reposado
Milargo distinguishes its Reposado in two ways. First, the tequila is triple distilled, adding an extra layer of smoothness (the vast majority of tequilas are twice distilled). Then that extra clean distillate is aged in used American whiskey barrels for six months. The result is a super clean and extremely tasty bottle of tequila.
Tasting notes: The roasted agave is front and center with this sip. There's an almost pickle brine bitterness at play that's cut down by a butterscotch creamy nature. Finally, a slight spiciness kicks in with hints of pepper and vanilla. This is one interesting sip of tequila.
Corralejo Reposado Tequila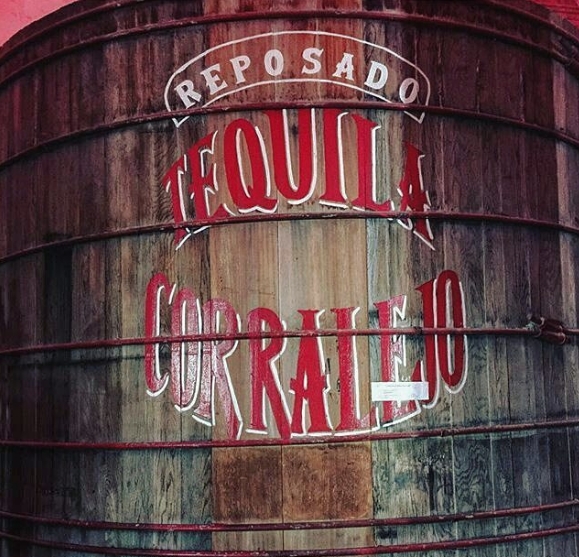 Corralejo has a long history of making high-quality tequilas. Their Reposado goes through a triple-casking process. It ages in French, American, and white oak barrels for four months. This, naturally, imparts a lot of flavors into the tequila.
Tasting notes: Each sip opens with a billow of smokiness thanks to the charred American oak. That's followed by a matrix of spices — cloves, nutmeg, allspice, black pepper, and cinnamon. Then, inexplicably, a funky, earthen taste comes in almost like a bushel of freshly harvested mushrooms before a hint of bitter dark chocolate takes over and finishes the sip.
Drink this one neat or on the rocks for the best experience.
Herradura Reposado Tequila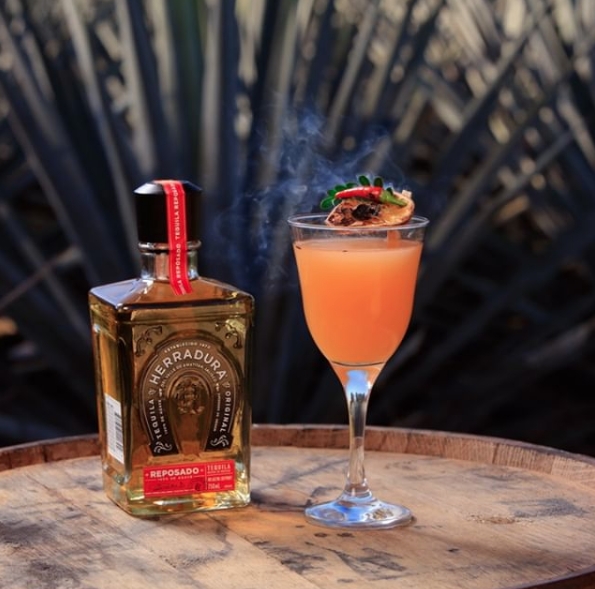 Herradura uses traditional methods to make their tequila. The agave pinas are dry roasted in old clay ovens, locking in a great agave nature. The tequila goes through a fermentation process using wild yeasts from the air around the distillery. Finally, Herradura is aged for eleven months in America oak, pushing the style very close to Anejo territory.
Tasting notes: This is a light sip where the roasted agave shines right up front. A solid interplay of buttery caramel sweetness combines with rich oak vanilla next. Finally, there's a fade into a bouquet of botanicals from fresh cedar to orange zest alongside rich baking spices. The tequila fades away on the palate with a whisper of earthiness and a return of the roasted agave notes. This all makes for a great sipping tequila.
Casamigos Reposado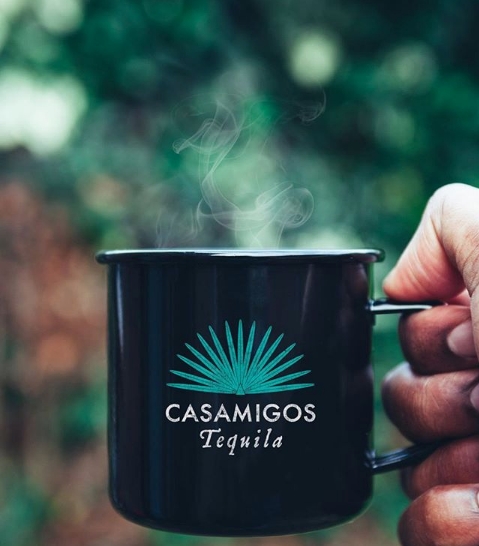 George Clooney's Casamigos tends to get overshadowed by tequila's famous owner. The thing is, this is a great bottle of tequila. And, yes, we know, this comes in at just north of $50 a bottle. But that extra $1.99 is worth spending in our humble opinion.
Tasting notes: There's a lot going on here. First, you're greeted with a mellow smoky nature, like a library full of leatherbound books from the days of yore. That gives way to a bright and fresh sense of blue agave fruitiness. There's a maple syrup sweetness that leads to a spicy foundation of pepper and vanilla. The sip rounds out with a nice hint of dark cocoa bitterness and return of the maple sweetness.
Editor's Pick: Don Julio Reposado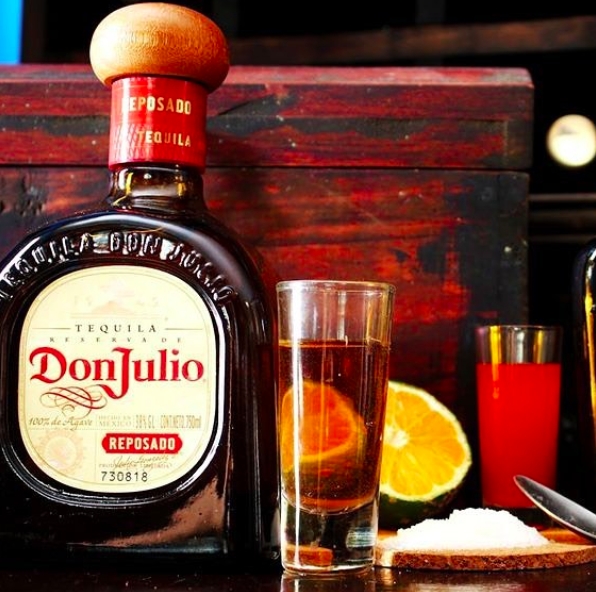 We're going to go just above the $50 mark one more time to offer love to Don Julio Reposado, one of the best in the field. This tequila is aged eight months in white oak and pours out with the light, golden color of honey-water. There's complexity here that you don't want to bury in a lime-heavy margarita, perhaps try a Paloma instead. The flavor of the tequila will accentuate the flavor of grapefruit, rather than be overshadowed by it.
Tasting notes: The smell is light and bright on this gem, with a little hint of smoke. Like a lemon grove the day after a controlled burn. The sip itself is smooth, the citrus notes are quickly replaced by smooth vanilla. This isn't overly grassy or vegetal. What you get is more earthiness with some spice in the middle of the sip and strong pepper notes at the finish. It's truly a complex, delightful dram.