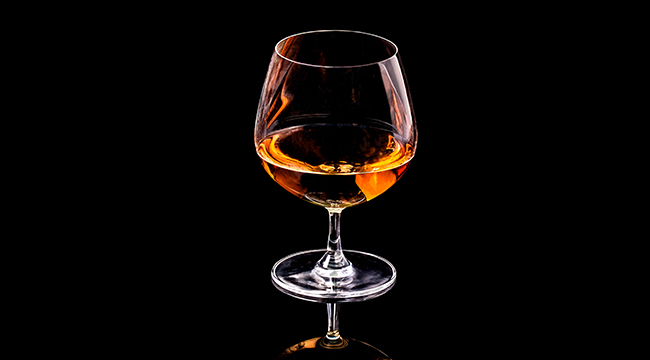 Scoring a superb bottle of tequila is always worth the effort. Great tequilas are so deeply enjoyable that a little running around can be easily shrugged off. Especially if the bottle in question is an añejo.
If you're ready for a smooth sipper, añejo is the absolute mountaintop of great tequila. To be designated as "añejo," the blue agave distillate has to spend at least 12 months in a barrel. If it spends over four years in barrels, it becomes "extra añejo," which is a whole other kettle of fish and a big jump up in price point. With Cinco de Mayo approaching, we'll leave the extras for another day and focus on the añejos.
A great bottle of añejo tequila has a depth and complexity equal to anything you'll find in whiskey or brandy aged into the double digits. The warm semi-arid/semi-humid climate of the Jalisco Highlands accelerates the aging process. Two to four years in a barn in Los Altos de Jalisco can equal eight to ten years in a Tennessee Valley barn.
In short, this is the good stuff, folks. Bring one of these bottles to your Cinco party and everyone will be stoked on you.
Gran Centenario Añejo Tequila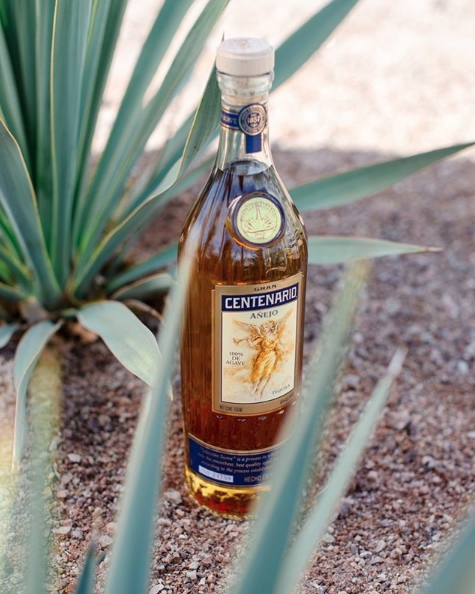 We're going to be honest: it's shocking how good this tequila is at this price point. There are reposados that cost twice as much with less complexity. A big reason Gran Centenario Añejo stands out is its unique aging process. The spirit is aged for six months in French Limousin oak barrels — barrels usually used for aging Cognac — and then again in American oak. That makes this a special bottle to have on your shelf.
Tasting Notes: Spice is the first thing you notice here. White pepper, cinnamon, clove, and smooth oak shine through. Then a sweetness kicks in that leans to the buttery side of caramel. Underneath all of that is an earthy tone that's bolstered by a bright burst of roasted agave nectar and citrus. Finally, there's a hint of salt in there, adding to the complexity.
Espolon Añejo Tequila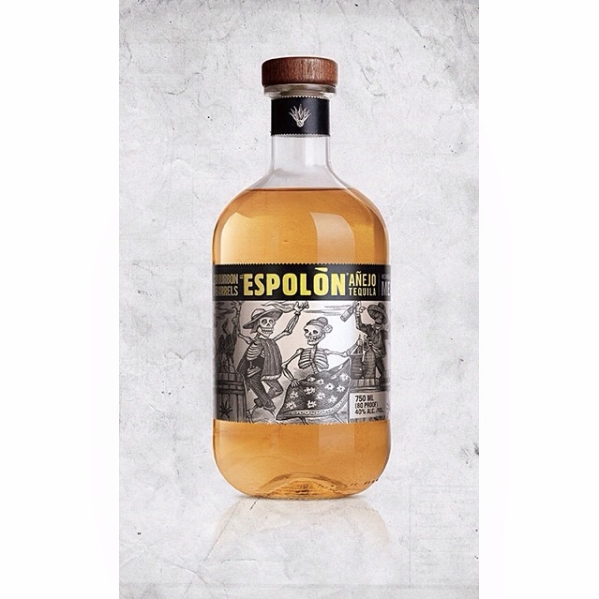 Espolon's Añejo is a killer bottle that, again, clocks in at a great price point. The tequila is aged for ten months in new American oak barrels before a two-month finish in Wild Turkey barrels. Oh, and they play rock and roll to the pinas as they roast to add an extra layer of cool to the whole process.
Tasting Notes: Blue agave is front-and-center here. You get a real sense of a spring farm on a fresh morning with hints of cut grass, asparagus, and blue agave plants. Then spices like black pepper and cinnamon kick in which lead to a rich butterscotch sweetness. Finally, floral notes of honeysuckle and a hint of mango fruit come into play on the back end.
Try this one as a replacement in your next old fashioned.
Olmeca Altos Añejo Tequila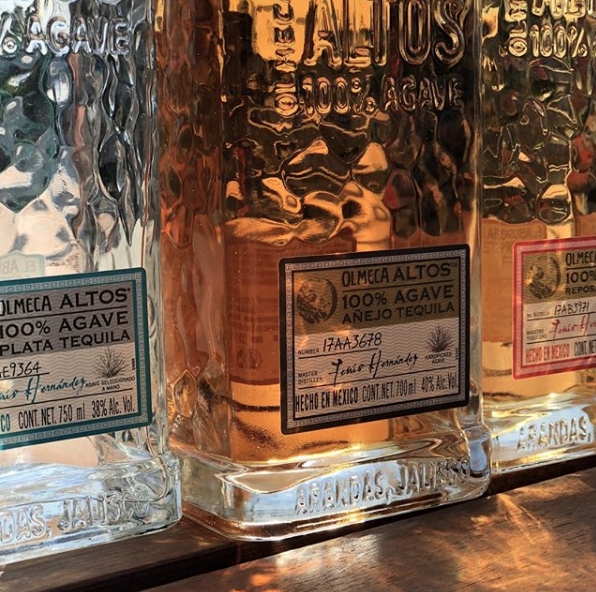 Olmeca's Altos Añejo is a special tequila that takes its time in the production process. The blue agave grows sustainably in volcanic soil over 7,000-feet above sea level. The blue agave pinas are harvested by old-school Jimadors, slow-roasted in brick ovens, and then those pinas are crushed under a massive old stone. The juice is double distilled and then spends 18 months resting in old bourbon barrels.
Tasting Notes: The first thing you notice here is the bright roasted blue agave. That's followed by clear notes of vanilla from the oak and baking spices like cinnamon and allspice. Next, a nut-forward presence appears. Almonds, dried apricots, and slightly bitter dark chocolate echo in the backend, making this a complex and delicious sip.
Tres Generaciones Añejo Tequila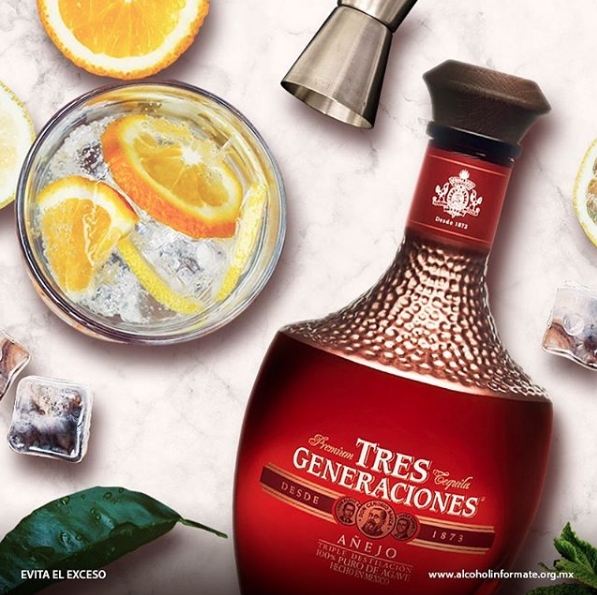 Tres Generaciones Añejo is a good introduction to the style. The agave distillate is aged for 12 months in toasted American oak barrels. This gives the bottle a very mild, unique taste that sits squarely in the middle of the road.
Tasting Notes: Mildness is the best way to describe the taste here. There's a clear burst of roasted blue agave that's supported by classic bourbon-like vanilla and caramel. Hints of black pepper and nutmeg come in late with echoes of floral herbs. Overall, this is a very easy tequila to drink without any individual part overwhelming the whole.
Patron Añejo Tequila
Patron Añejo is a big step up price-wise. It's worth it if you ask us. The spirit is well-made using classic methods of harvest, processing, and distilling. It's then aged for up to 15 months in white oak barrels, lending a crispness to the tequila.
Tasting Notes: Clean is the best way to describe this sip. Crisp vanilla and dried fruit nature open the taste here. That oakiness gives was to honey sweetness and ripe melon fruitiness. Then a buttery caramel smoothness takes over before a tiny whisper of smoke hits at the very end.
Casamigos Tequila Añejo
George Clooney could have slapped his mug on any old bottle of booze and started collecting checks. Instead, Clooney and his business partner found a tequila distillery doing legitimately amazing work and took it worldwide. Their añejo bottles are a prime example of that ethos. The tequila is aged for 14 months in old bourbon barrels and is a highwater mark of the style.
Tasting Notes: Subtlety is the play here. There's the definite residue of bourbon present: vanilla, oak, old leather, muted baking spices. There's a clear peppery nature that's counterpointed by a balanced caramel sweetness. On the end, a taste of menthol and almost cocoa bitterness comes into the mix, adding a wonderful depth.
Don Julio Tequila Añejo
Don Julio Añejo is a fine tequila. When we say "fine," we don't mean "okay." No, this is fine as in refined and, in a way, beautiful. The tequila goes through an 18-month aging process in American oak that dials this one in so well, you'll be scrambling to find a case of the stuff.
Tasting Notes: Up front, you get a matrix of oak vanilla, buttery caramel, mild spices, and clear roasted agave. It's classic. Then it grows. Fresh honeysuckle flowers kick in alongside bursts of fresh agave nectar. Semi-spicy black pepper adds a little burn before fading back into a nice field of wildflowers on the end.
Casa Noble Añejo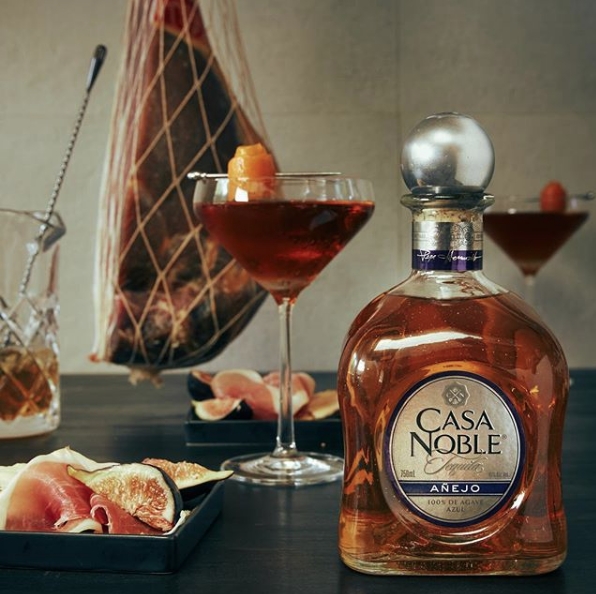 Casa Noble Añejo offers a masterclass in tequila. The agave is grown organically in Jalisco, harvested traditionally, and then triple distilled. This extra distillation is rare in the tequila world and adds an extra layer of cleanness to the drink. Finally, the tequila is aged for two years in French Limousin oak. That level of craft makes this one special bottle of booze.
Tasting Notes: There's a small hint of vanilla up front here but that quickly gives way to a bright and fresh hit of blue agave. Notes of roasted chili pepper come through alongside an almost cream-soda like sweetness. Finally, an earthy, barn-full-of-bails-of-hay feeling takes hold at the end. It's fascinating and satisfying.
Editor's Pick: Don Julio Crystal Claro Añejo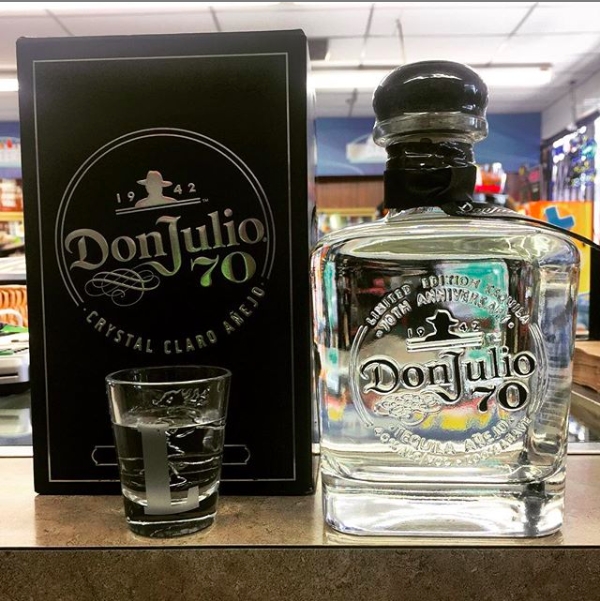 It's rare that we have two tequilas from the same company on a "best of" list, but here we are. Why? The Crystal Claro Añejo is unique and, speaking personally, quite lovely. It's a blanco-añejo, meaning it's aged like others in the field and then refiltered, where it loses the golden-brown color common to other añejos.
What's the point? Well, what you get is the vegetal brightness of a blanco without all the harsh burn. Or, to put it another way, you get the smoothness of an añejo without losing the agave essence. It's a hell of a sip for the connoisseur. For the neophyte, it will help you make the best paloma in the history of time. It's aged for 18 months in white oak, so there are still hints of woody spice, but this isn't the leather library variety. It's young-feeling, crisp, and alive.
Tasting notes: The smooth flavors come on first here. This is what you don't really get with a true blanco — that creamy, delicate spice, sweet note. Next, the agave grassiness rushes to the stage with a soft little touch of mineral water. Not the bottled shit, we're talking about a mountain spring. The finish is short and dry with a pleasant little peppery kick.