GROMO (@gromomusic): SAG HARBOR, AMAGANSETT, NEW YORK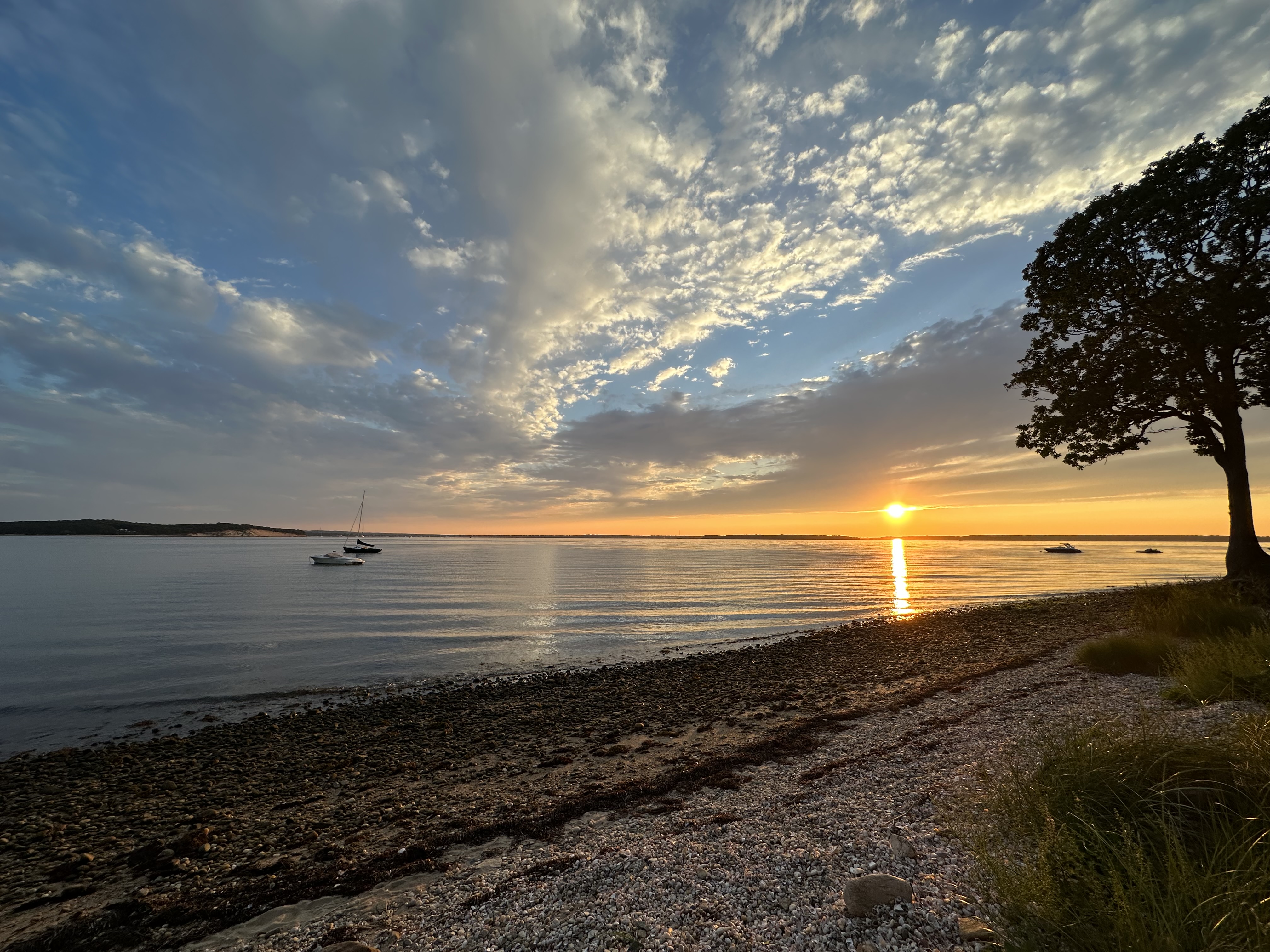 September is my favorite month for spending time in the eastern part of Long Island. The summer crowds have thinned out; life is much more relaxed. It's great catching up with local shop and restaurant owners, some of whom I have known since I was a kid. A favorite place to visit in Sag Harbor is the wellness brand, Dragon Hemp. The store offers the highest grade of CBD Hemp and Chinese Herbs. The staff is incredibly knowledgeable and friendly. Also, a must-stop is Sen for crispy rice tuna and sushi.
Innersleeve Records in Amagansett is another go-to. Its eclectic assortment of vinyl, CDs, and cassettes is a real throwback. Coffee at Jack's is a given!
The sunsets and quality of light here are mesmerizing. The beaches offer a sense of freedom and escape that inspires creativity. My music comes from a deep place and many ideas are generated by sunsets and beach walks. Working in my studio out east is an easier place to center one's self, unlike the insanity of the city.
But then reality hits hard! I'm off to my NYC home where those beach ideas start to formulate into songs.
MICHAELA CARROT (@michaelacarrot): OESCHINENESEE IN SWITZERLAND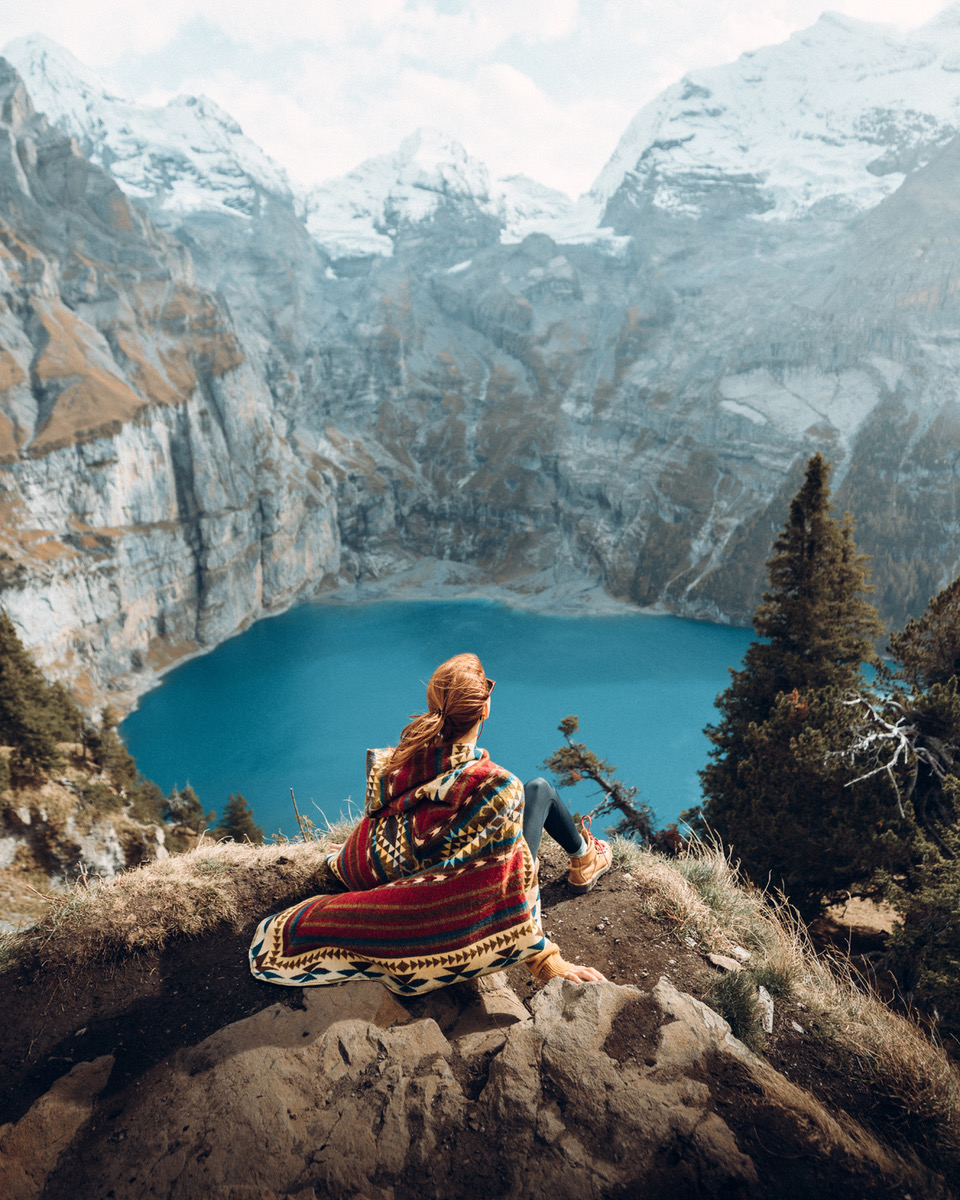 Tucked away in the heart of the Swiss Alps, Oeschinen Lake is a slice of alpine paradise that comes alive in September and early October. As the summer's warmth lingers and the first tinges of autumn paint the landscape, the lake is enveloped in a tranquil beauty that's hard to describe. The vivid blue waters mirror the towering peaks that surround it, creating a scene straight out of a postcard.
Venture out on a hike to truly appreciate the panoramic splendor. The trails lead you through lush meadows adorned with wildflowers, and as you ascend, the vista unfolds – a mesmerizing blend of azure waters, verdant slopes, and snow-kissed summits. Rent a rowboat to glide across the serene lake, or simply find a peaceful spot along the shore to soak in the breathtaking views.
IMANU (@imanunami): AMSTERDAM, NETHERLANDS
You should visit Amsterdam! As a musician and lover of fashion, food, and visual art, Amsterdam just makes total sense as the cultural hub of the Netherlands. Iconic museums such as the Rijksmuseum or the Van Gogh Museum, stores with the most amazing fashion brands such as Raf Simons, Yohji Yamamoto, Balenciaga, and more, fantastic restaurants (including one of my favorite Sichuan restaurants, aptly named Sichuan Amsterdam). It's a walkable lively city and of course world-renowned music venues.
As it cools down a bit in September, which is also when the cultural season begins, we're all able to start wearing layered clothing, leather boots, and long woolen coats again. In fact, some pieces from my own 14SAINTDENIS line fit right into this transition. Walk around the city through all its alleys with a cup of coffee and a classic Dutch stroopwafel. This capital of the Netherlands is also famous for its yearly convention, ADE, too, which takes place every October, so why don't you stay a while and come see my show at Melkweg, where I will be presenting my next EP, PARADISE, alongside guests like The Glitch Mob, Visages, Sicaria, and more.
BOOMBOX (@thisisboombox): SAN FRANCISCO, CALIFORNIA
Although it's our original home stomping grounds, San Francisco still lands as our number one place. There's a special kind of magic that befalls the atmosphere around San Francisco in September and early October. A lot of it has to do with the temperatures. The fog has gone away for the summer and is replaced by warm, clear blue skies and offshore winds — which is especially nice if you fancy yourself a surfer. Try your hand at local surf breaks such as Ocean Beach in the Sunset District or the famous Fort Point in the Presidio under the south side of the Golden Gate Bridge. The fort itself dates back to the Civil War and is a popular attraction in its own right.
There's a great wine bar called The 20 Spot and you can't miss Crepes on Cole in the Haight Ashbury District. One might find a September day in San Francisco to be so stunning on so many levels it hurts.
ALI WUNDERMAN (@aliwunderman): MYKONOS, GREECE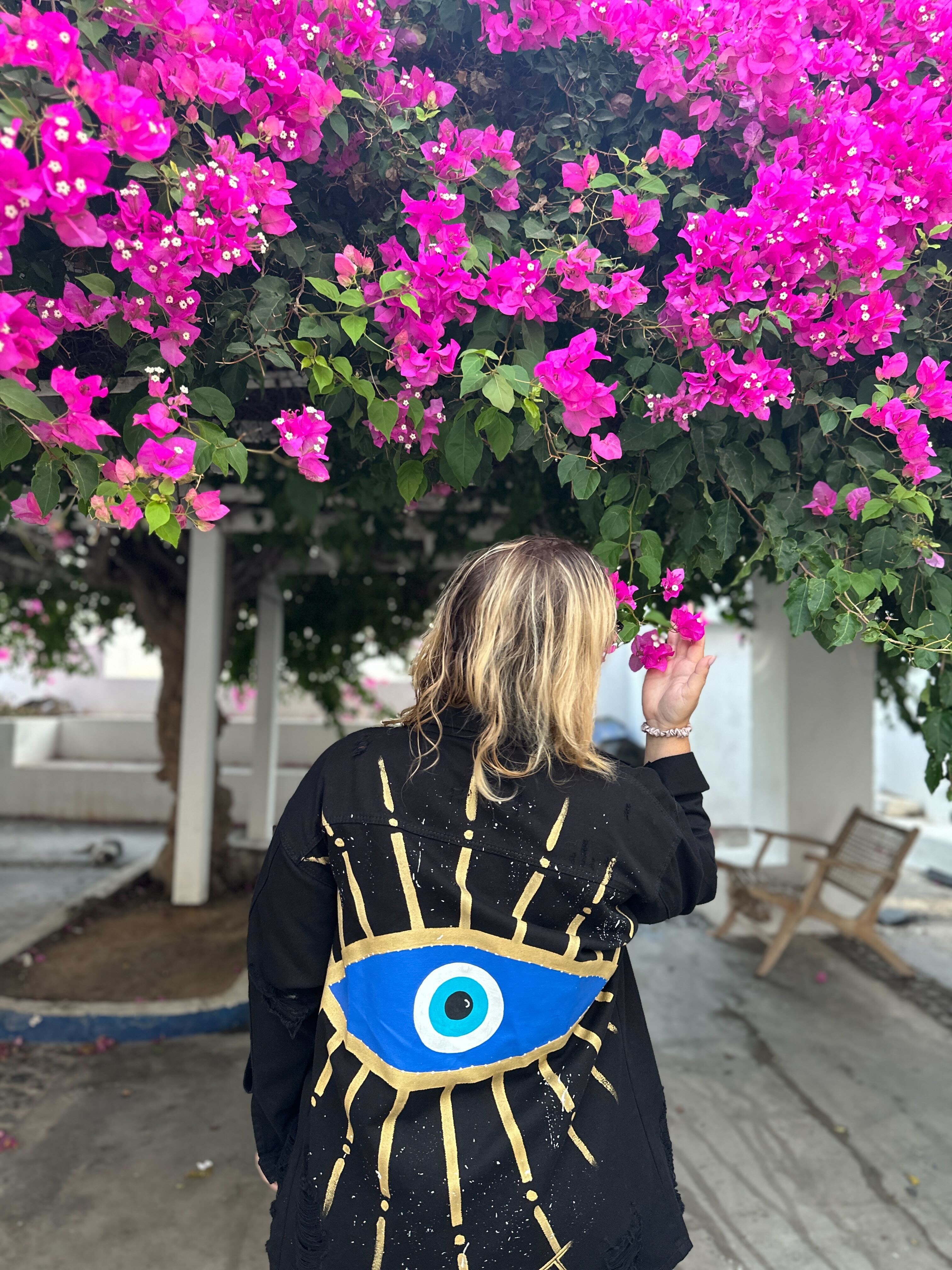 You might think there's no bad time to visit the legendary Greek party island of Mykonos, but it's actually a seasonal destination. Most hotels and attractions only operate during the summer months, shutting down in October once the weather shifts. June through August are the most popular months to enjoy the island's ample nightlife, shopping, and restaurants, and they're also the hottest months. September is the perfect balance of thinned crowds and warm enough weather to enjoy the Aegean Sea.
In September it's easy to grab a reservation at Mykonos Theoxenia, ideally situated on the edge of Chora, or Old Town, behind the famous windmills. You can dance all night at the nearby clubs without having to worry about how you'll find your way home. For a very worthwhile splurge, head to Kalesma near Ornos for a taste of elevated Greek hospitality. And of course, no trip to Mykonos is complete without a night at Scorpios, a beach club where the vibes are truly immaculate.
MADDY O'NEAL (@maddy_oneal): REDMOND, OREGON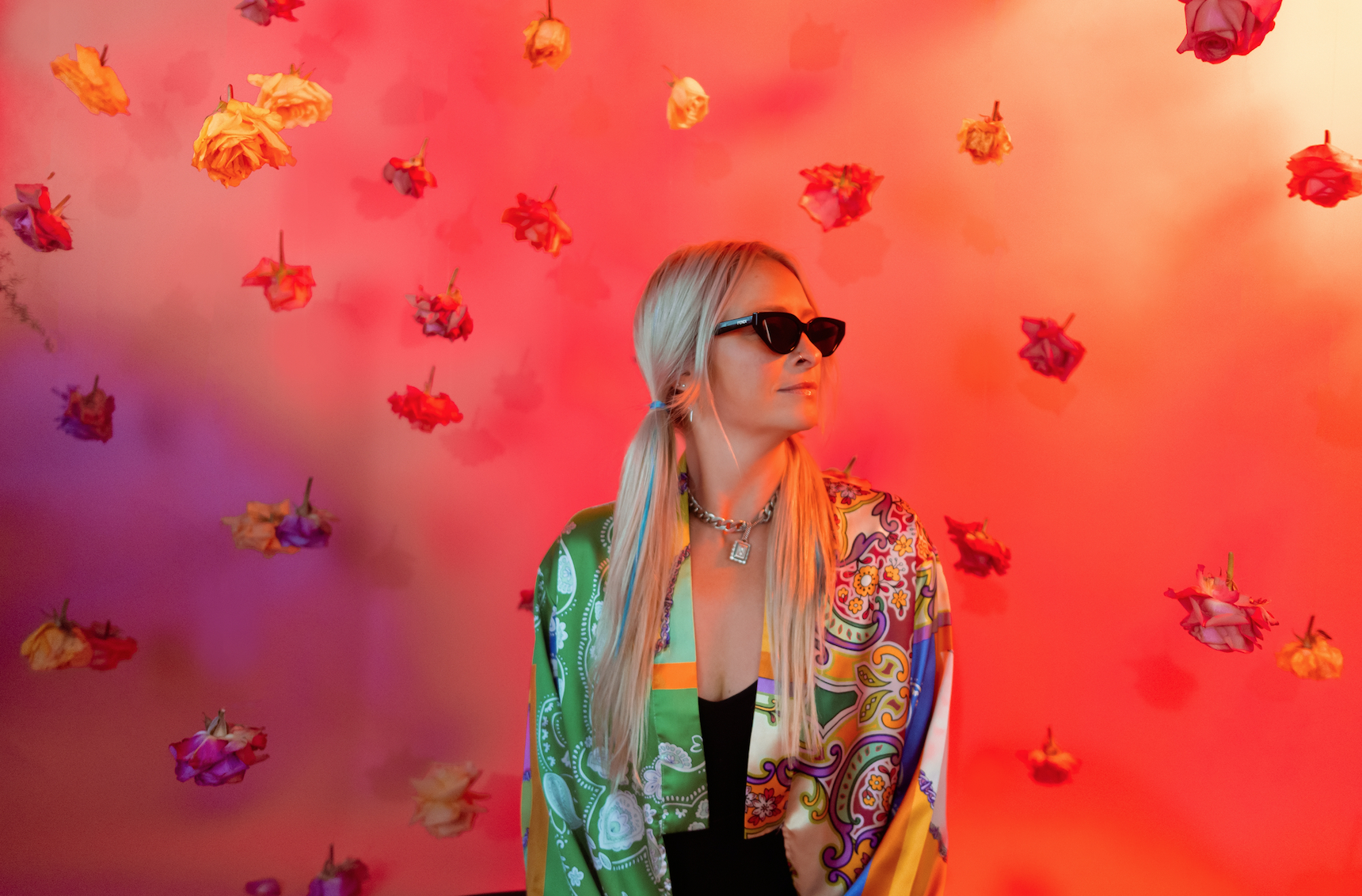 Visiting the Pacific Northwest in the fall is always my favorite — the leaves, the air, and the vibes of the area are just something completely absorbing and utterly beautiful. One thing I've learned over my years of touring is that you can't just see the hotel and venue, you need to venture out and explore the cities you're in to really get a feel for them. This fall, I'm particularly excited to visit Redmond, Oregon to play at the inaugural Cascade Equinox Festival. It's during the autumnal equinox, meaning that Earth's axis is tilted neither toward nor away from the sun, resulting in a "nearly" equal amount of daylight and darkness at all latitudes. It only happens twice a year, so I think that's pretty cool!
Redmond is also close to Sisters, OR and Bend, OR, so I'm keen to see the surrounding area and meet new people, eat good food, and enjoy the fall atmosphere. Fall in Oregon is just in its own tier — everything feels fresh.
MELANIE GORDON (@livinginflowco): COLORADO, UNITED STATES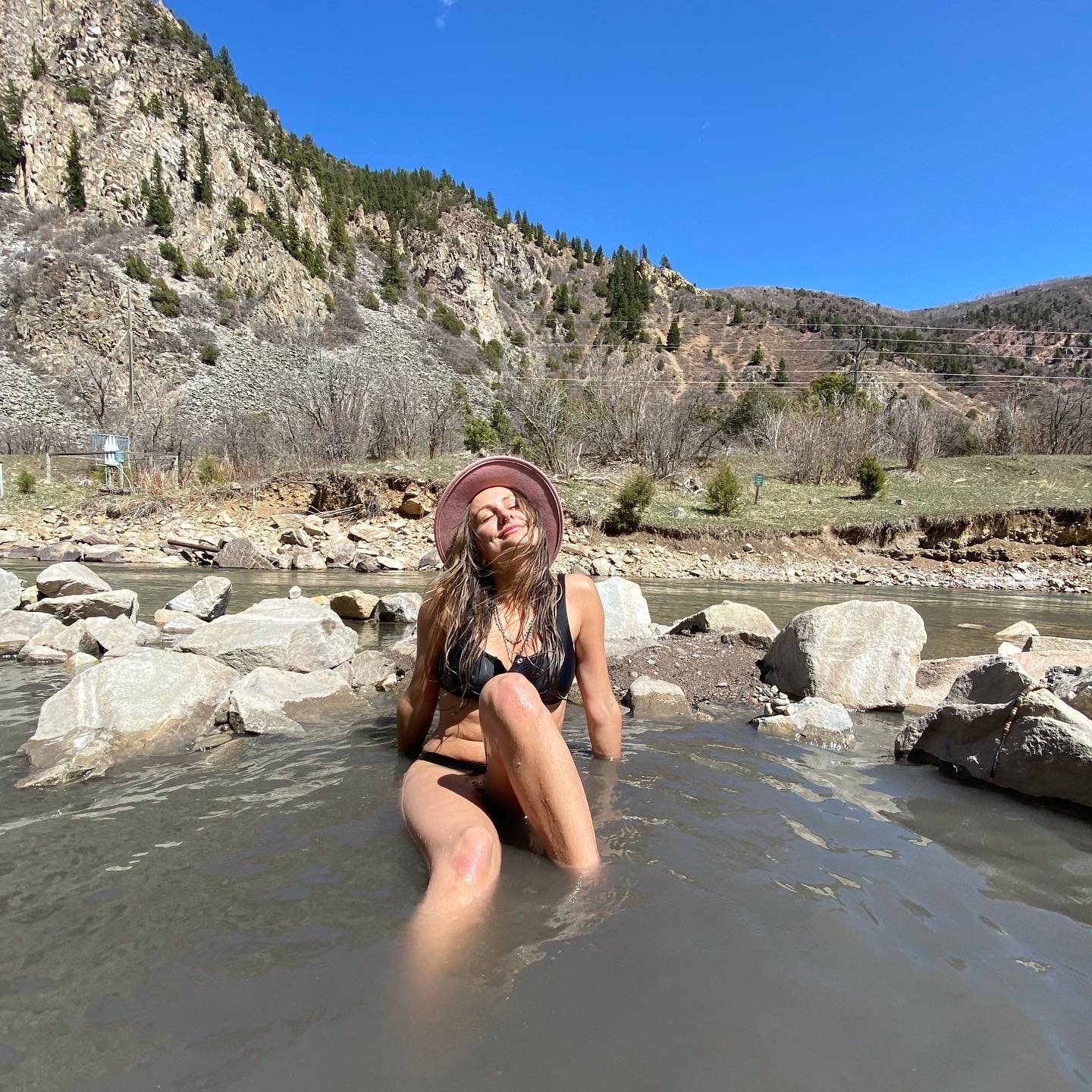 The visible transition from summer to fall is a sentimental moment that not every state gets to appreciate. As a Southern California girl who found a home in Colorado for eight years, I can tell you that watching a Colorado autumn unfold is a soul-soothing experience. One you ought to gift yourself. So, the sweeping foothills and high peaks of the Centennial State are my pick for your classic fall escape.
September is the best time to camp cozily on the shore of Lost Lake in Indian Peaks Wilderness. Hike in during the day and spend your night sipping whisky under the stars as the final warmth of summer slips away.
If camping isn't in your travel vocabulary, a night (or three) at The Broadmoor Hotel should roll right off the tongue. Their massive property near Garden of the Gods is at the foot of the Rocky Mountains and offers ample opportunities for both adventure and rest.
Head deeper into the Rockies by late September to spot Aspen's namesake trees begin to shed their leaves with flying colors. Pull off for a soak in Penny Hot Springs in Carbondale or drive up to Steamboat and soak in Strawberry Park Hot Springs among the orange and yellow foliage. If you're hoping for relaxation, you'll find it in Vail as you take dips in the pool between sauna sessions at the Sonnenalp.
Colorado has a whole lot of magic to offer to those who respect its wilderness, so pack it in, pack it out, and be careful driving on i-70, friends!
EMILY HART (@emilyventures): DISNEYWORLD, ORLANDO, FLORIDA
While I will generally always opt for a trip to the wilderness of a National or State Park, when thinking back to memorable September escapes, I can't help but become nostalgic for somewhere slightly unexpected: Disneyworld. I am not a Disney adult by any stretch of the imagination but there is just always something so magical about Disney – even for an outdoor adventurer like myself.
Even a cynic can't deny the joy that comes with a Disney vacation.
Fall is a great time to visit – it's after kids are back in school, but before the holidays. My favorite part: EPCOT International Food and Wine Festival runs from late July to November, meaning you can drink around the world sampling delicious food before heading off onto the very fun Guardians of the Galaxy ride. It's the escape I never really knew I needed – but am so glad to have had. To keep things more adult, I love to stay outside the park at Caribe Royale Resort in Orlando where I can enjoy the spa, pool, fine dining at The Venetian Chop House, and drinks at the lively Rum Bar before retiring to the sleek, newly redesigned rooms that are the perfect place to hang my Minnie's ears and get a good night's sleep before doing it all over again.
WALDANA HELIN (@waldana.helin): BALNEÁRIO CAMORIÚ, SANTA CATARINA, BRAZIL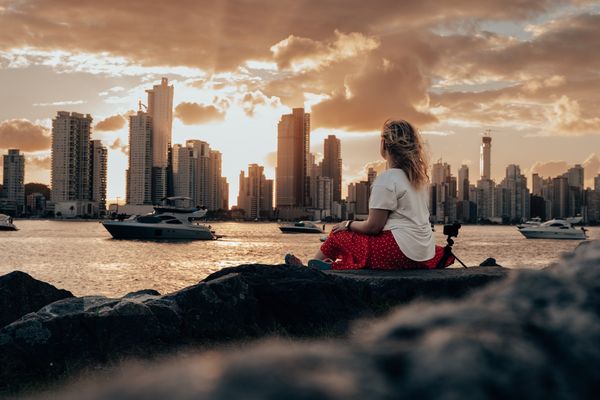 Whether you seek relaxation, vibrant nightlife, or exciting activities, Balneário Camboriú offers it all, making it the ultimate September escape. Located in the state of Santa Catarina, on the stunning coast of Brazil, the city stands out as a true gem, offering a unique blend of natural beauty and vibrant atmosphere. Often referred to as the "Dubai of Brazil" due to its striking skyline, Avenida Atlântica is an excellent spot for leisurely walks while "Molhe da Barra Sul" is the best place to witness breathtaking sunsets over the Atlantic Ocean.
MIKALA LUGEN (@mikalalugen): LAKE TAHOE, CALIFORNIA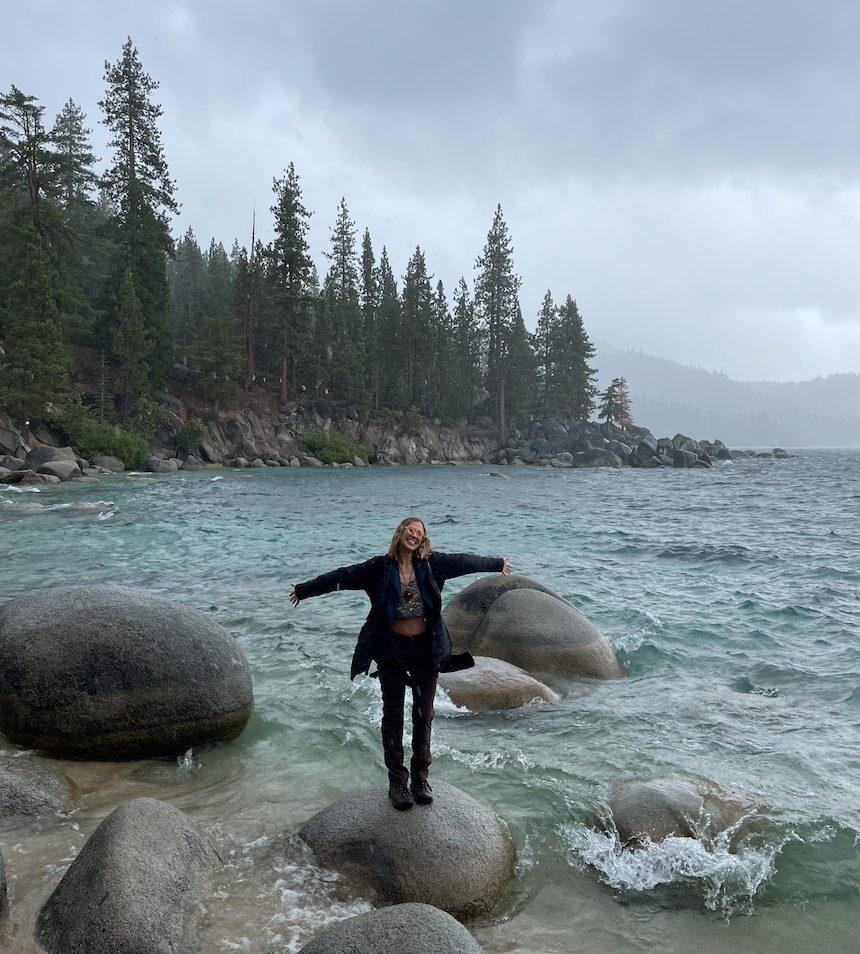 You won't regret taking a trip to this freshwater lake in the Sierra Nevada Mountains in September or early October. Lake Tahoe is flooded with tourists during the peak summer months to catch some of the hottest temperatures for swimming, while the winter is bombarded with tourists and out-of-town skiers. September "unofficially" marks the start of the fall season, with more opportunity for colder or even rainy days that deter more tourists from coming. Still, though, the beginning of crisper temperatures allow you to fully enjoy this beautiful mountain town for all that it is. Make sure to head to Secret Cove, a secluded nudist beach on the east shore of the lake for a beautiful free-spirited dip. Believe it or not, the water stays pretty warm, so even if it's raining outside, you'll likely be warmer in the water! Then head over to Heavenly Village to take a scenic gondola ride and spend the day popping into shops and local eateries. Once sunset hits, you can make your way to Cave Rock at Lake Tahoe Nevada State Park for some breathtaking views to end your day.