Sure, I may not get my daily shower or have access to hot water like I used to but I find myself more conscious and more savvy about cleaning both our home and myself (living in such a small space means you have to leave it pretty clean quite regularly). Also, constantly being surrounded by the outdoors means I usually stay fitter — either by hiking, walking or running on the beach almost every day.
I think you have to have a positive mindset when you first set off on your adventures. It's all about the way you look and perceive your own experience, and there's definitely a lot more in your control than you think. Ladies, if you want a clean healthy lifestyle, that can EASILY be done whilst living in a van — you just have to be ready to make the extra effort!
Mitch Cox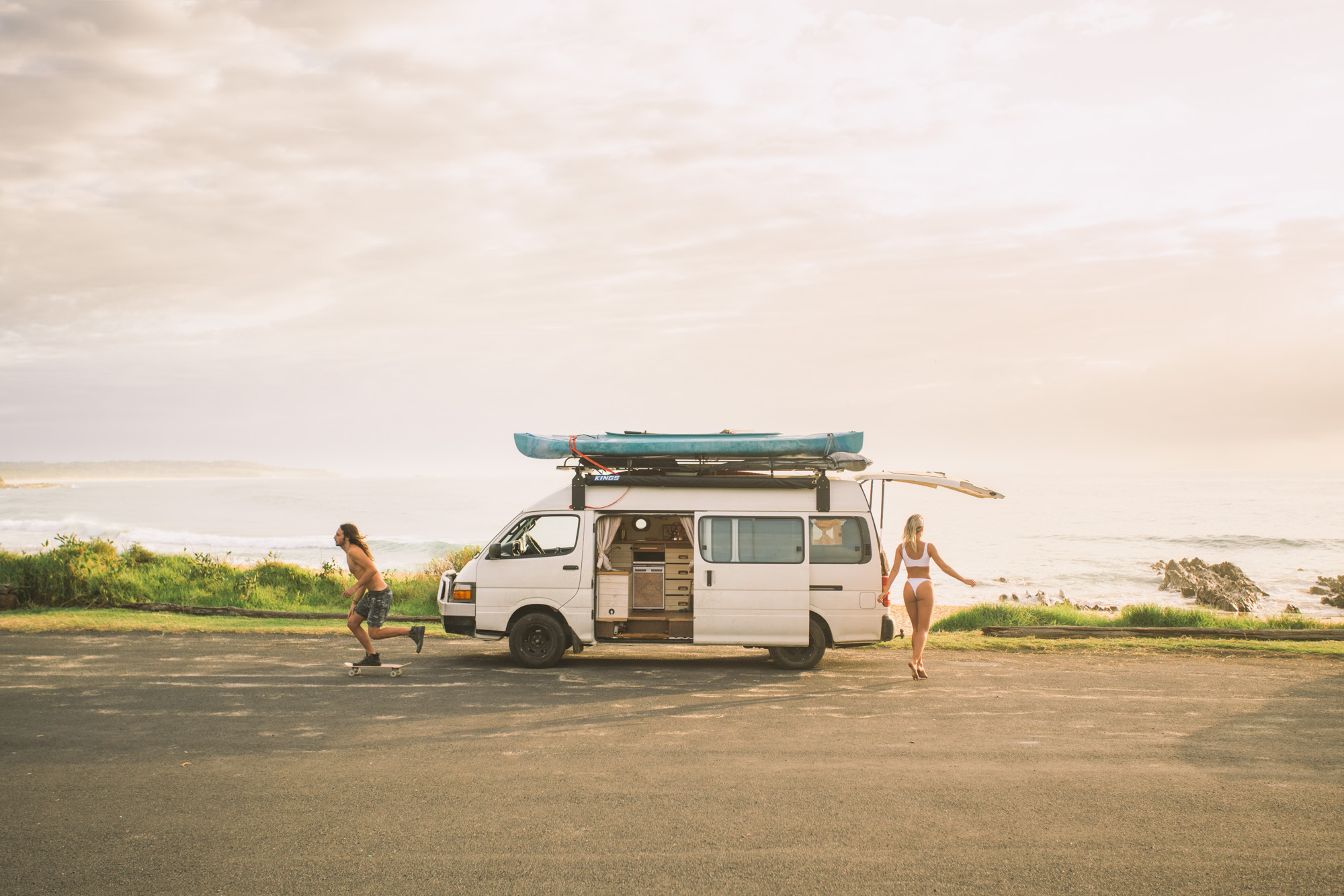 My best advice before settling into the van life for the long run is to start off slow. Don't rush out and by the first ride
you see, and definitely don't rush through a van conversion.
Take it slow, shop around for the right van and once you've found the one, take your time setting it up. Test it out first with just a mattress and try and discover the feeling of the van before forcing the space to be something that it's not. Start off with a smaller trip and be prepared to start over from scratch.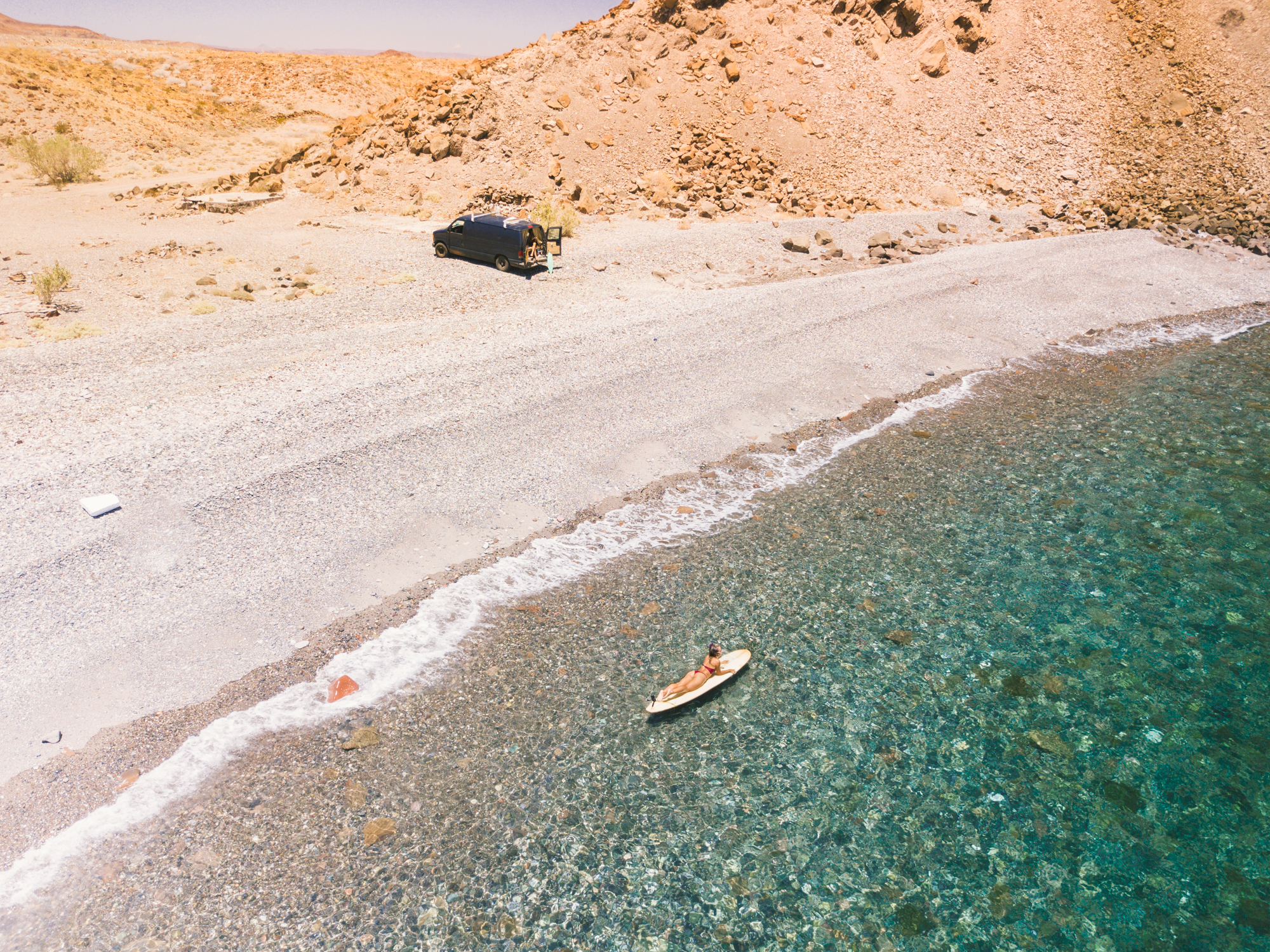 When you are finally ready to hit the road full time, I guarantee that you'll appreciate the fact that you spent a couple of extra weeks putting the time in the get things right. That being said, if you are taking things TOO slow, and just keep putting it off until you find the PERFECT van and the perfect time, that's not going to work either. At some point, you've just got to commit and hope for the best.
The worst that's going to happen is you'll come crawling back to your boss begging for your job back… but at least you'll know you gave it your best shot.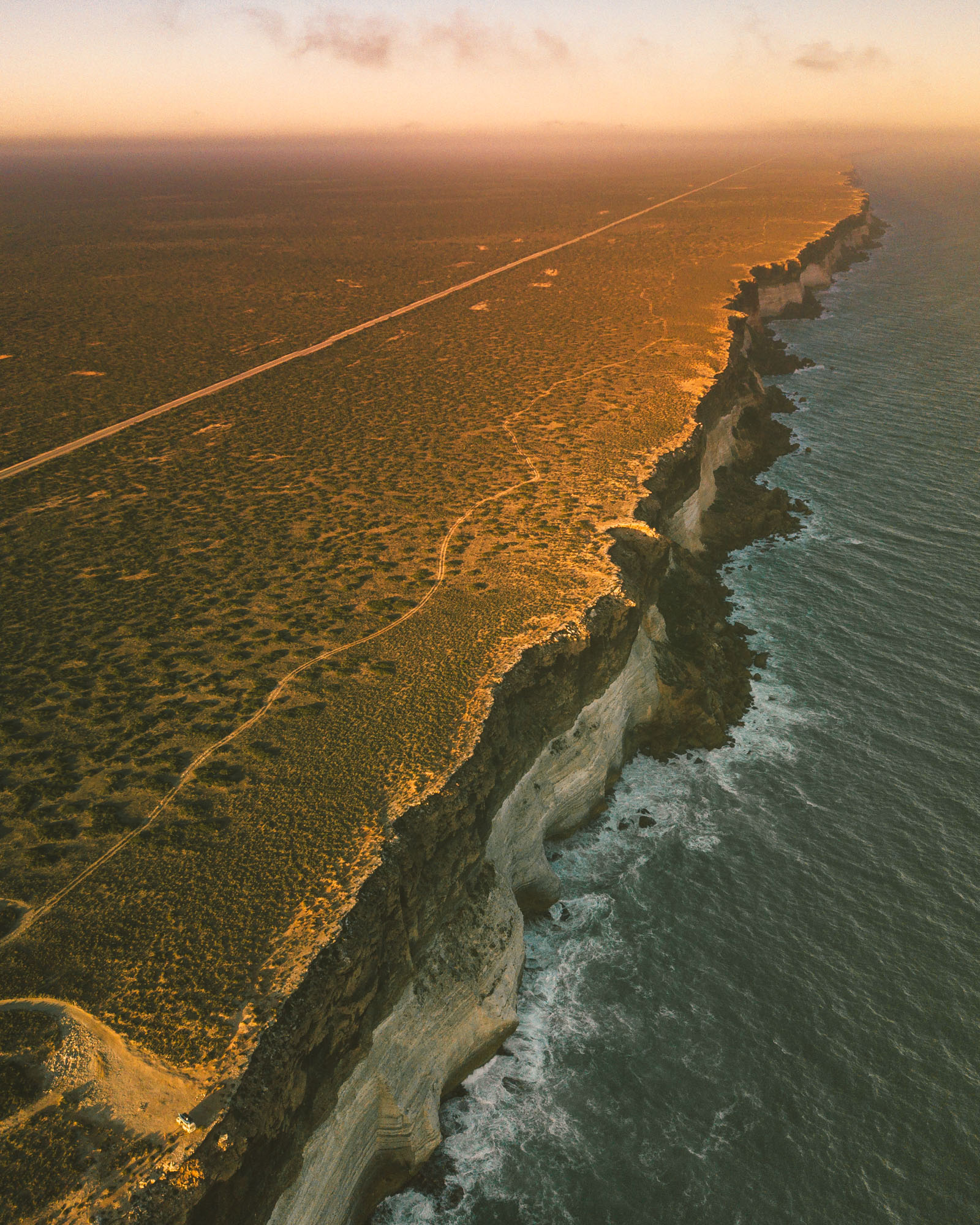 Kit Whistler & JR Switchgrass
@IdleBusTheory
Don't plan your life around what you see on the internet. Inspiration is important, and you can get your imagination going with other peoples' photos and words, but basing your life literally on blog posts and Instagram photos will wind up in disaster. Expectations can be lethal, and besides, living your own dream and not someone else's is the whole point!
Here's what we always tell people: There are a million beautiful ways to live. You don't need to live in a van to live a gorgeous life, you don't need to travel to be in a beautiful place. Pay attention to what you want and aim at that. Follow your own passions and intuitions. Also, train yourself to notice the magic in every moment. Keep an eye peeled for the flower on the cactus, the hawk in the sky. Watch more sunsets. Our greatest moments aren't always the grandest…they're often something as simple as hearing the call of an owl or noticing a beautiful purple pink on the clouds as the sun goes down. Neither of those simple pleasures has anything to do with traveling!

We've received some sad emails over the years from people who tried vanlife based on our images and words, and then were disappointed by the day-to-day of their newly found "freedom."
You can't see certain aspects of our lives in our photos. How do you take a photo of the moments that are tough? For example, the fact that if you're traveling full time, that you don't have traditional relationships. You're not going to the bar with your buddies on the weekend or anything. That you never know where you're gonna sleep that night. That we don't know where our next paycheck's gonna come from. Every life has its ups and downs…it's all about choosing the right ups and downs for you!

Honestly, I wish I knew I was committing to vanlife when we hit the road! We thought we'd go out for a few months, maybe up to eight months, until we needed a job, but then, somehow, this became our life. I guess I feel like there's a lesson in that…to be open to anything. Structure is good and useful but even the best-laid plans can be overturned. Remaining open to alternatives is important, and often necessary for us, as circumstances change daily.
Going back to what I said about "freedom" above, I guess I wish I knew that freedom doesn't truly exist. We live on our own terms to an extreme, but, still, that freedom comes with an incredible amount of responsibility. When you are in charge of your own life, you become the boss and let me tell you, being the boss your own life is a heavy weight to carry.
Greg Mills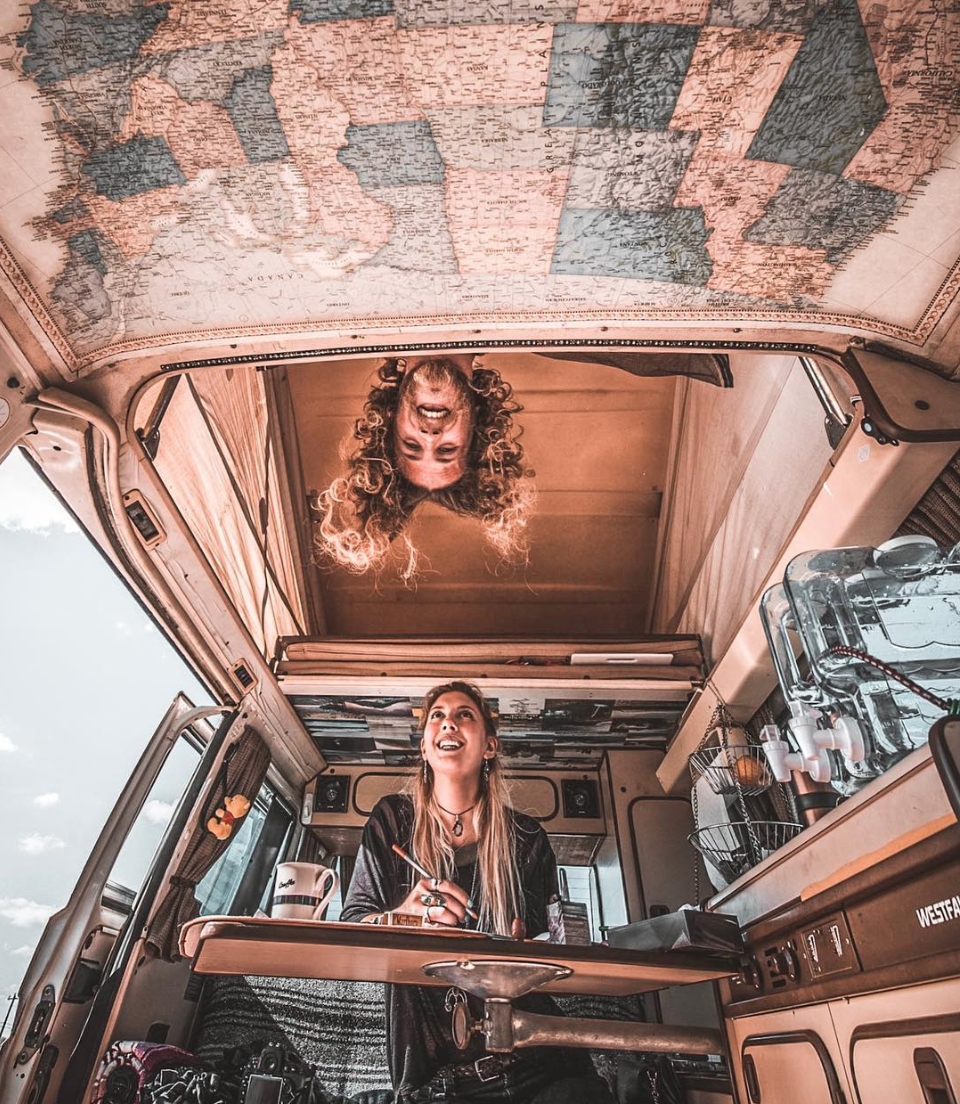 All right, how about we go ahead and get the hard part out of the way first. Now, this may sting a little, but it's for your own good, guys: VanLife ain't all the sunshine, daydreams, and idyllic moments that filter their way across our social media channels nowadays. So, my first piece of advice is to be realistic! When I first moved into our van, I was blinded by visions of an empty road stretching out upon the horizon and the thousands of worry-free miles which would lead me to new experiences in exciting places. But, as with any other lifestyle choice, van-living comes with its own unique list of pros and cons.
I'm sure most of us are already familiar with the "pros": Waking up to a new backyard every morning, having the freedom to explore the world around you, living with less in exchange for experiencing more, and all that good stuff. But the "cons" of a life lived on the road, in a van, and off the beaten path, are rarely advertised — doing many aspiring travelers a disservice by painting an unrealistic picture of what such a life entails. For example, a few real-world "cons" of vanlife (that I wish someone had told me all those years ago) are: Going number two can quickly become your number one biggest inconvenience. Also, your vehicle will break down or even get broken into, and thus your home will be broken down or get broken into. This can make repairs a challenge and feeling "comfortable / safe" in your personal space a little more difficult. Finally, the one "con" that often gets overlooked is the pressure that living in such a small space puts on interpersonal relationships. Whether that pressure is between you and a significant other, a travel buddy, family, or even upon your own mental health. Life on the road can get lonely, so it's important to keep an open mind and not to sweat the small stuff. Because when you sit down and do the math, the pros of vanlife will almost always far outweigh the cons.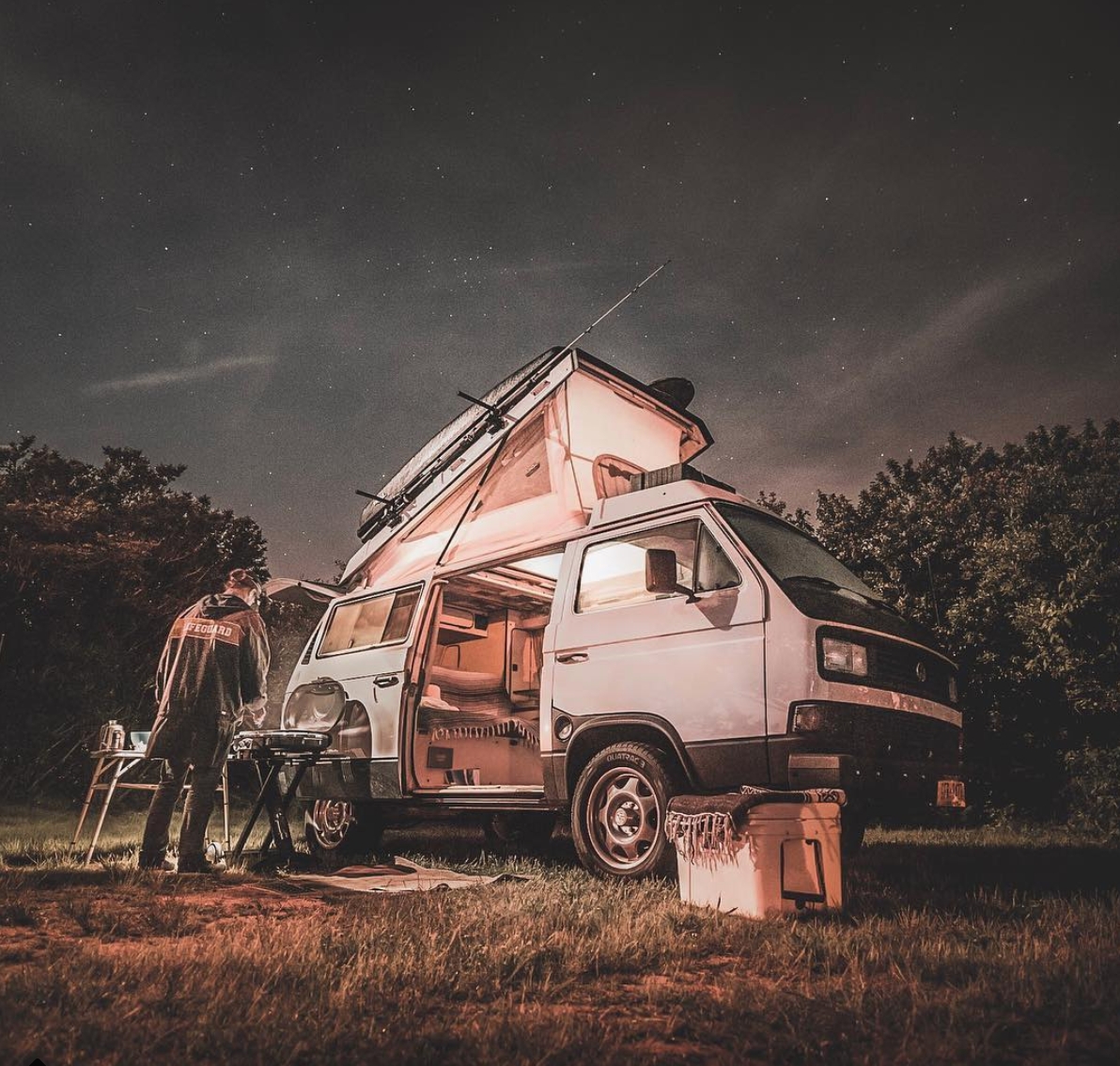 This leads to my second piece of advice: Always, and I mean ALWAYS keep an open mind! There are very few things aside from brewing up our morning coffee that remain "routine" while living on the road, it is a lifestyle choice that requires oneself to not just accept change, but to embrace it each and every day. Keeping an open mind, is vital to maintaining a healthy and exciting life in the van and out on the road. Say "YES!" to new experiences, don't shy away from them when they show up knocking at your door. Take the unpaved road, don't whizz by the world on an interstate highway. Embrace invitations to sit by another's campfire — don't think that your stories are not worth sharing. When someone recommends a place to visit or free place to camp, even if it is a bit "out of the way," go out of your way to make it happen! And finally, look at every experience (both positive and negative) as an opportunity to learn something, or make a new friend … I can't tell you how many times a really hard situation, like a catastrophic vehicle break down, has led to us learning something new about ourselves, our vehicle, or has led to us making new lifelong friendships with people we may have otherwise never met.
So always stay positive and keep an open mind!
Final piece of advice… Work with what you got and don't get too hung up in what gear you have or don't have. When I first moved into the van, I naïvely thought that the quality of my gear dictated the quality of my experience and how comfortable I would be. Oh, how wrong I was… Yes, I downsized and sold off most of my stuff before taking the plunge, but I also invested a good amount into some silly, silly things that I thought I would need, but most of which just ended up on Craigslist within a week of being on the road… So, my advice here would be to keep it simple and focus on making it work with what you have and what you truly need… Which brings me to my final point here: responsibly weighing one's "NEEDS" vs "WANTS" is a big part life on the road and the definition of those two ideas differ for everyone. So again, just remember to keep it simple and constantly ask yourself "Do I need this? Or, do I want this?" Living with less can allow oneself the freedom to experience more, if done the right way, so work with what ya got and don't be afraid of not having something you may "need" because figuring out your own personal "needs" vs "wants" is half of the fun and adventure of vanlife. Trust me, It will teach you things about yourself and others that you never knew before. It will help you grow as an individual and quickly illustrate how much we truly need to be happy and comfortable in life. Because despite what society and all those commercials on TV will try to sell you, the beautiful truth is, we don't need all that much…