Travel is getting more and more accessible every day. Flight prices are at record lows, hotels are always launching sales to build loyalty, and opportunities to see the world in new, exciting ways are popping up across the industry. We live in the era of cheap flights and, seemingly, endless travel deals. We should all consider ourselves lucky that we live in a time when booking a ticket to the other side of the globe costs about as much as a monthly phone bill.
Below are some of the best deals on cheap flights and travel packages right now. These are the sites and Twitter feeds that you should be following and setting up alerts for. Prices will vary. Sales will pass quickly. You've gotta shop hard and act fast. Good luck out there and happy travels!
$3 FLIGHTS AROUND EUROPE ON RYANAIR
RyanAir is, by far, the cheapest way to see Europe. While the vast majority of their flights are going to hover in the $10-$20 area each way, you can score flights for as low as $3-$5 if you shop it. Basically, for the cost of a gallon of gas, you can see a whole new corner of Europe. That's unbeatable.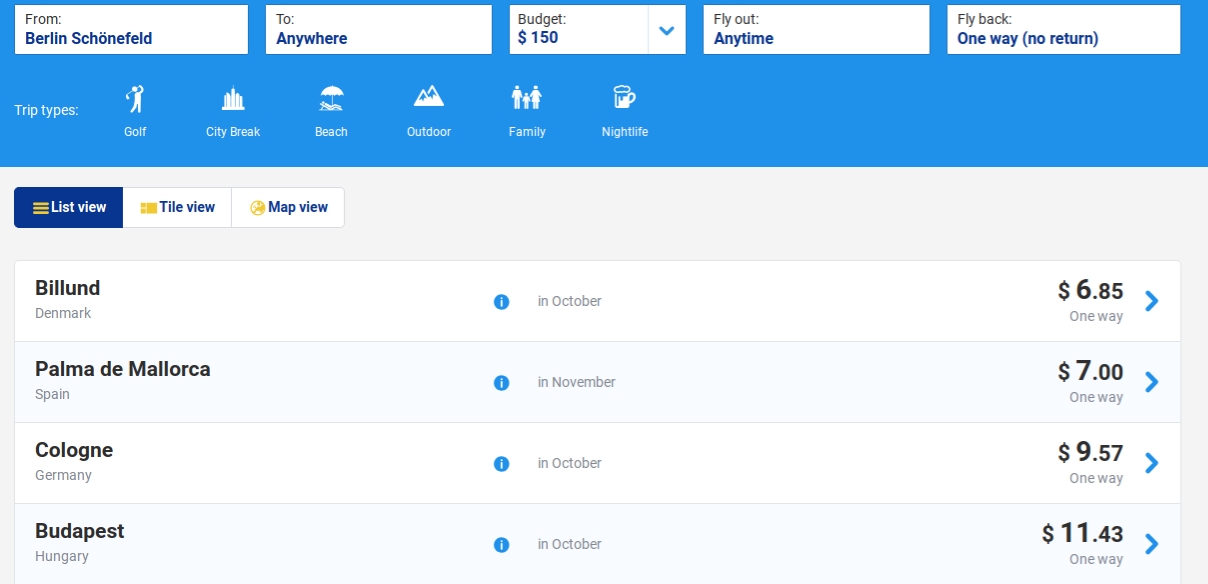 $24 FLIGHTS AROUND AMERICA ON FRONTIER
Back stateside, Frontier is throwing down seriously cheap flights around America. You can fly in their almost-deliberately-uncomfortable seats all over the country, between next week and February of next year, for as little as $24 each way. Granted that's barebones travel with just a carry-on and no other perks. Still, that's 25 bucks to see somewhere new in your own backyard.
$79 FLIGHTS TO THE CARIBBEAN ON NORWEGIAN
Norwegian is best known for their super cheap deals to Europe from the U.S. and that's not changing. But they also fly to the Caribbean from East Coast cities and it's often a steal, too. Case in point, you can get from New York or Miami to Martinique or Guadeloupe for as little as $69 each way. As summer wanes, planning a little sun-kissed Caribbean escape for the doldrums of winter might be a smart play.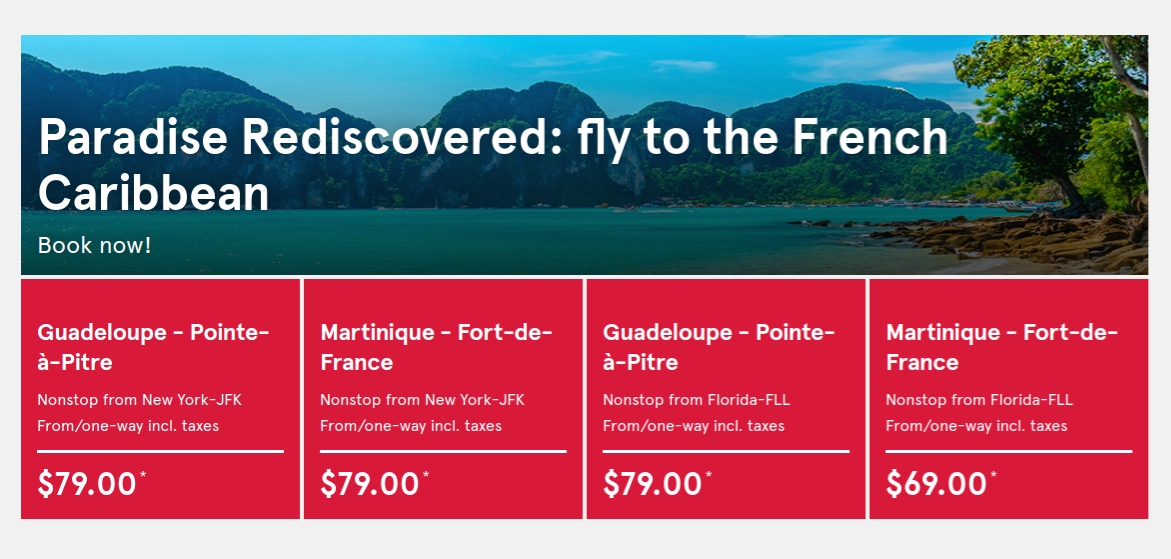 $99 FLIGHTS TO PARIS AND LONDON ON PRIMERA AIR
Primera Air is another great option for getting to Europe on the cheap (from the East Coast, so far). They offer flights to Paris and London for as little as $99 each way. They're growing and will soon offer nonstop flights to Berlin, Brussels, Madrid, and Frankfurt, all arriving next year. You can prebook those flights for as little as $149 each way.
If you're planning your 2019 travel already, Primera is a strong choice.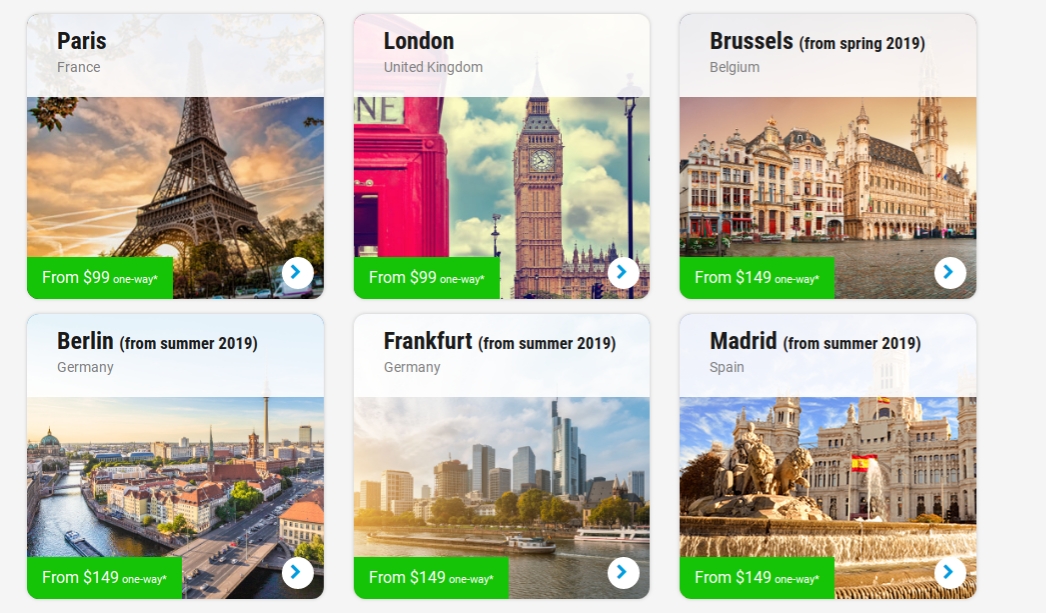 FLY FROM THE WEST COAST TO EUROPE FOR $129 ON WOWAIR
Don't worry Left Coast, we're not leaving you out of the good stuff. Right now, WowAir has flights from various West Coast cities to spots all over Europe for as little as $129 each way. Again, that's barebones and may only include one carry on, no food, and the narrowest seat. Still, you can upgrade for small amounts to get what you need to make it all the way across the pond without being too wrecked.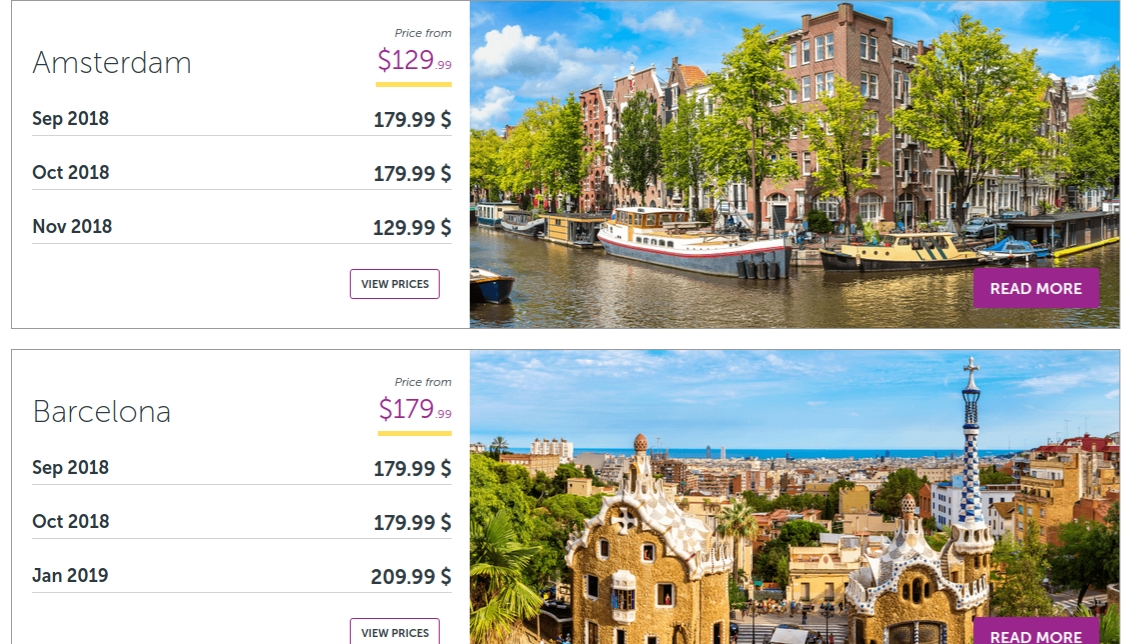 $279 FLIGHTS TO VIETNAM ON AIRASIA
Is Asia calling? You're in luck. AirAsia has a seriously great deal on one-way flights between Honolulu and various cities across SE Asia right now. Flights to Ho Chi Minh City, Singapore, Krabi, Phuket, Phnom Penh, Bangkok, and more are running $260-$280 each way. These prices are a gamechanger for access to the region from the West. It's time to book!
$799 ICELANDAIR TRAVEL PACKAGE
Icelandair tends to have great flights from America to Europe year round. Right now, they're offering a whole package at a great price. You'll get roundtrip airfare, excellent accommodations for three nights, breakfast, transfers, a guided tour, and access to the illustrious Blue Lagoon for that perfect Instagram shot.
Combined, that makes for a great deal on a trip to the land of Jon Snow.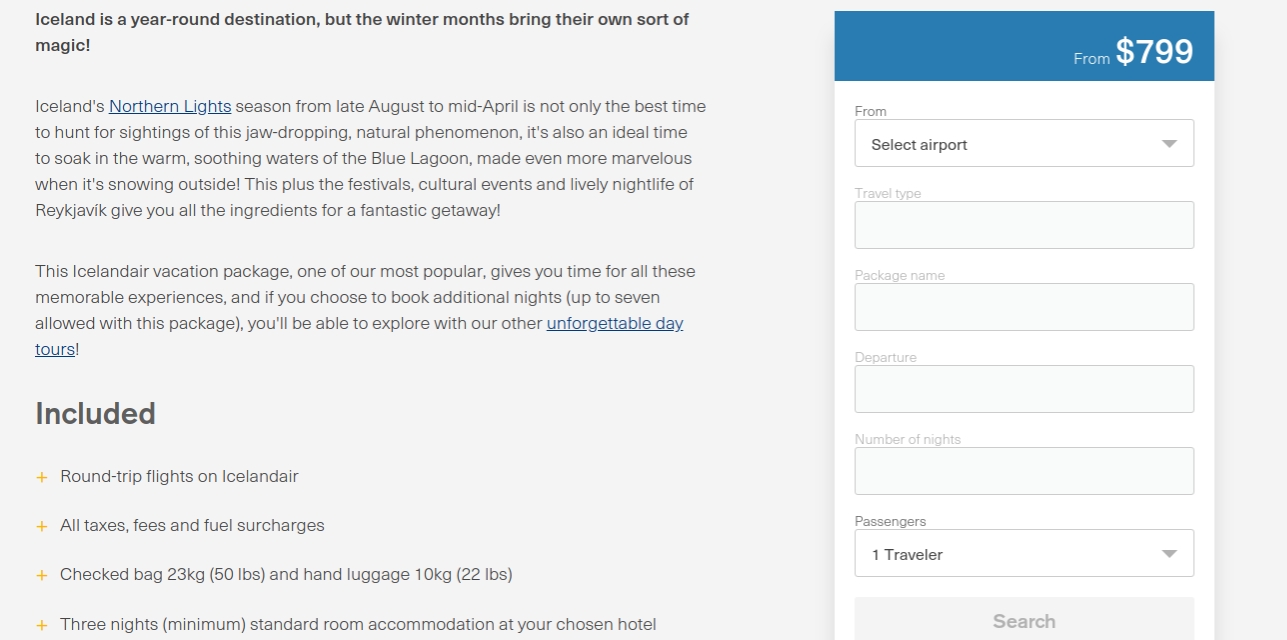 G ADVENTURES DEALS
G Adventures focuses on small group travel that leans towards freedom on the road. Look at it this way, you pick a spot and they'll make sure you get exactly what you want from the place without you having to worry for one second. That's hard to pass up. Currently, they're running great deals on trips all over the globe. You can score ten to 25 percent off deals on places like the Inca Trail, the Mekong Delta, or all over Europe's biggest destinations.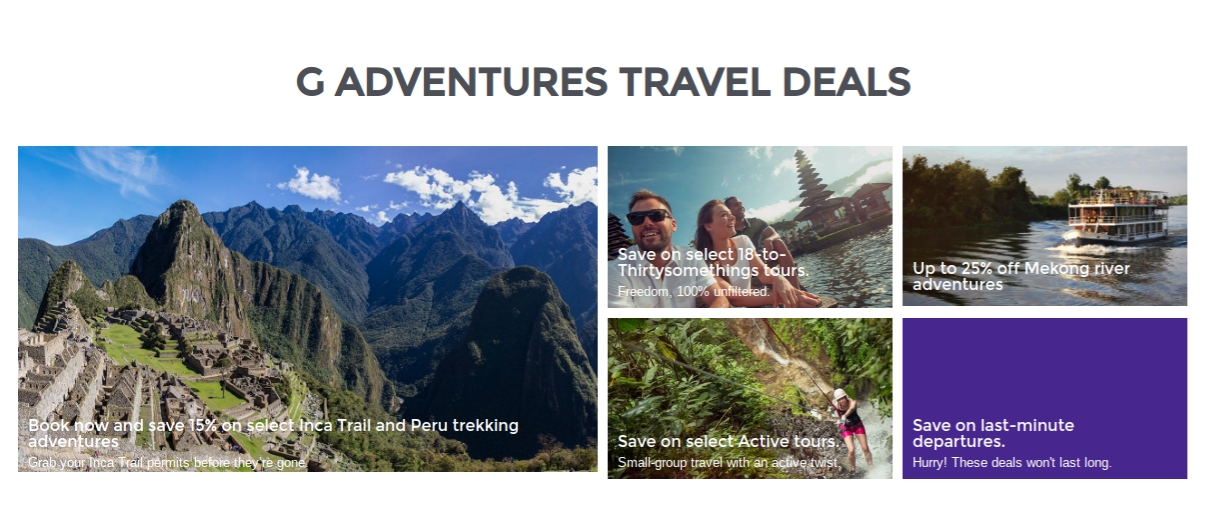 LAST MINUTE DEALS WITH CONTIKI
Contiki is unbeatable when it comes to creating amazing vacations for the 18-35 crowd. Their Last Minute Deals page is always a wonderland of great trips with huge savings that you can partake in by the end of the week. Check them out, get inspired, and then go out and make new memories.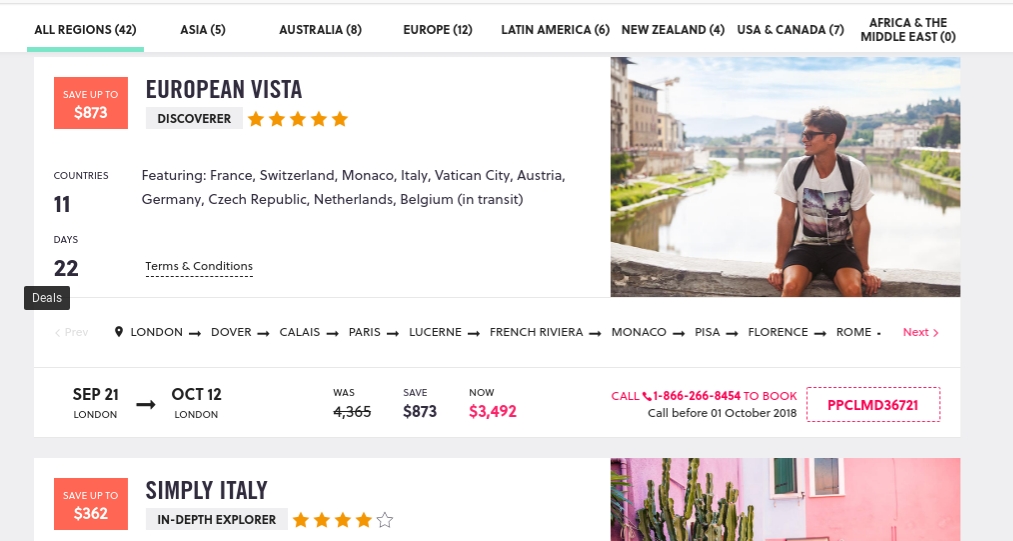 SAVE 25% ON AMTRAK
If you're looking to see America in a wholly unique way this year or next, then give Amtrak a try. You can snag up to 25 percent off tickets all over the country right now. That's one-quarter off travel that allows you to see the country as you travel through it. It's unbeatable — especially if you let the journey be the experience.
HOTEL OF THE WEEK: LADERA RESORT, ST. LUCIA
Sometimes a little luxury is necessary to reset, well, everything. The Ladera Resort in St. Lucia is a slice of luxurious paradise in actual paradise. The amenities are stellar, the views are breathtaking, and the tranquility is priceless.
If you can book before December 23rd and stay three to five nights before the end of December of this year, you can score a 30 percent discount. That 30 percent is enough to keep enough change in your pocket to help make the flight sting a little less. That's always a win.