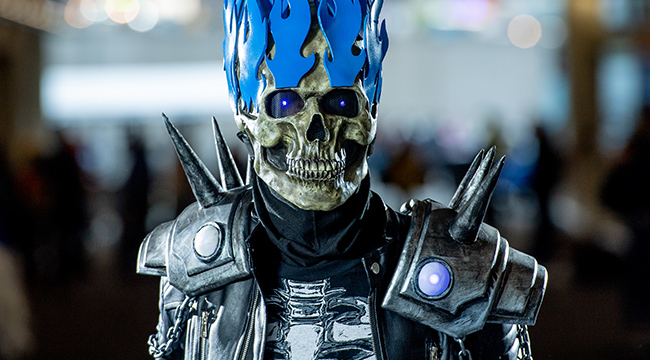 What was once considered "nerd-culture" has been making its way into the mainstream for quite a while now. Passion for comics, graphic novels, anime, and all-things-geeky aren't just the interest of a niche few. They're just part of American culture at this point. Frankly, things are a lot more fun for it.
Since its start in 2006, New York Comic Con has been one of the go-to destinations for lovers of the source material that American cinema continues to mine. But aside from movie news and special announcements from franchises in the Marvel, DC, or Star Wars Universes one of the biggest draws of New York Comic Con is the cosplay.
Seeing an overlapping of fan-bases, the New York Comic-Con partnered with the New York Anime Festival and has been holding cosplay competitions since 2014. Cosplayers go to great depths to replicate the outfits of their favorite characters across many mediums and eras — designing with an attention to detail that is truly noteworthy. We're all for it. If you don't geek out over things is life even interesting?
Check out the best costumes from this year's NYCC below.
https://www.instagram.com/p/BorVcCjgbnr/?tagged=nycc2018

https://www.instagram.com/p/BorMyXAAWfa/?tagged=nycc2018

https://www.instagram.com/p/BoqDhNLgj8_/?tagged=nycc2018