Finding a great travel deal mid-summer can be a tough task. Prices range from "high" to "very high" as brands clamor to get your "last-minute vacation" cash. There are, however, plenty of great deals if you can plan ahead at least a little.
Summer sales are in full swing this week. Prices on cheap flights are looking prime, especially if you can book travel for this coming winter and into next spring. Hotels are also offering great discounts for late summer travel plus fall and winter. Shop hard and be decisive, sweet deals don't last long this time of year.
Below, we've compiled some of the best deals right now. These are the cheapest flights, sweetest hotel rates, and steepest travel package discounts online this week.
TOP DEAL OF THE WEEK:
GET A FREE TRIP TO THAILAND WHEN YOU BOOK A TRIP TO ANTARCTICA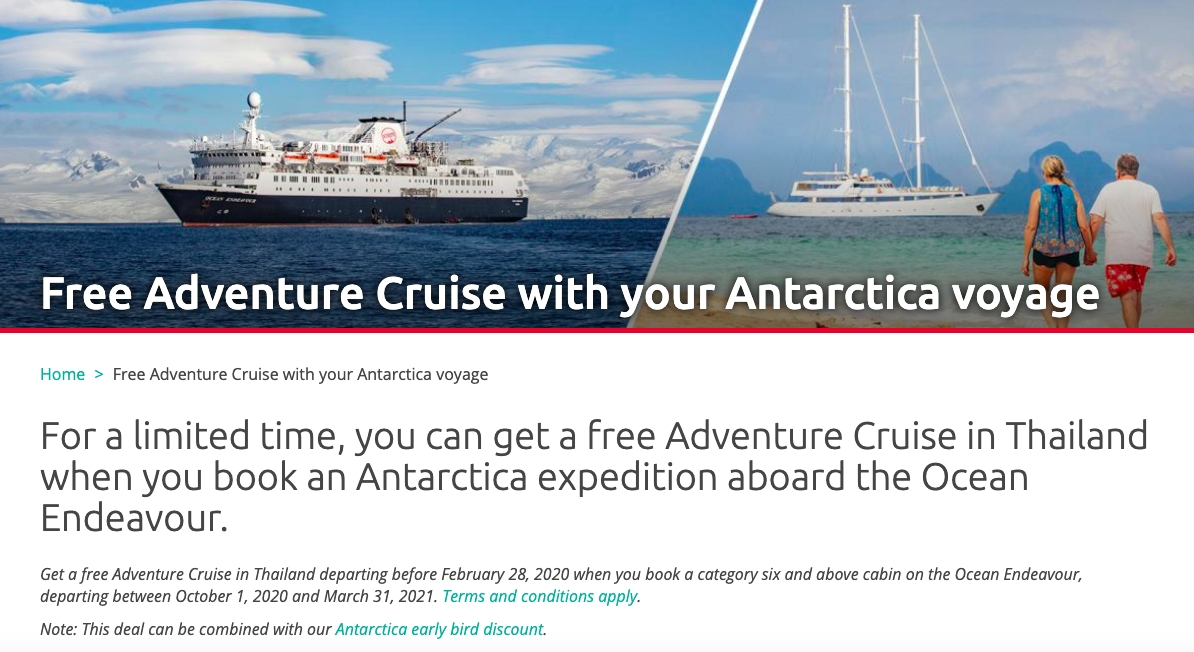 A free trip to Thailand is always a win. You can get exactly that if you book an Antarctica expedition via Intrepid Travel. The voyages to Antarctica start at around $6,000 per person. If you book a trip for the 2020/2021 season, you'll receive a gift trip to Thailand for free — saving you around $2,500 per person.
The Thailand trip has the added bonus of being a small vessel sailing trip around the southern coast of Thailand, island-hopping your way to Malaysia. Both trips are once-in-a-lifetime adventures and one is free. You can't beat that.
BEST FLIGHTS OF THE WEEK:
$277 ROUNDTRIP FLIGHTS TO VENICE FROM THE EAST COAST
Early winter flights are running very cheap right now. You can score a roundtrip from the East Coast all the way to Italy for less than $300. That's a steal any way you look at it. Who's up for Christmas season in Italy?
$260 ROUNDTRIP FLIGHTS TO PUERTO RICO FROM THE EAST COAST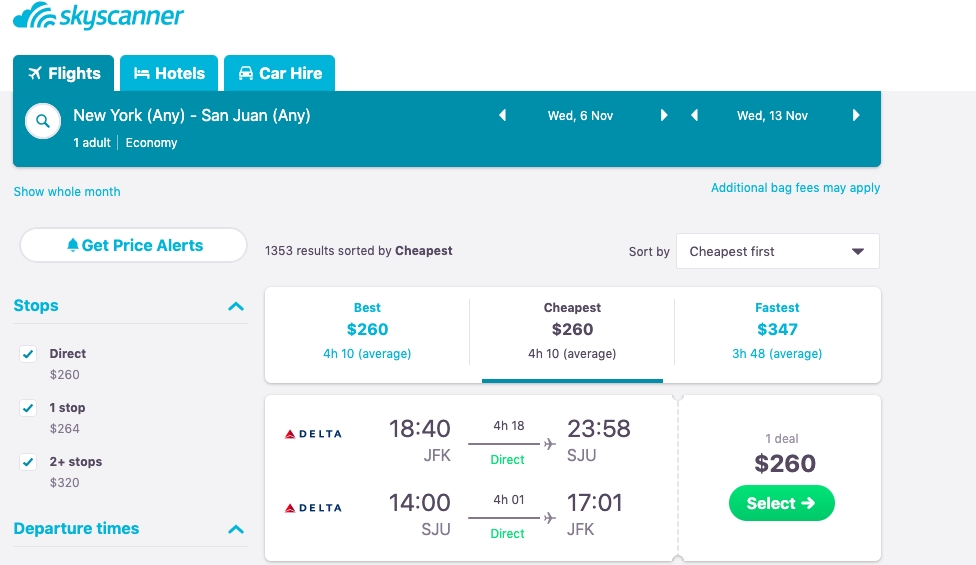 Looking at late fall, you can also score great deals to Puerto Rico from the East Coast with Delta. Non-stop roundtrip flights from New York, for instance, are running $260. That's four short hours on a plane to get to an island paradise.
$258 ROUNDTRIP FLIGHTS TO CARTAGENA, COLUMBIA FROM THE MIDWEST
Looking further afield and further down the calendar, flights from Chicago to Columbia next spring are only $258 roundtrip. That's cheaper than many domestic flights around the country, especially roundtrip ones. We know planning for next spring is a lot to ask, especially when we're still in the midst of this summer.
Still, planning ahead on flights means serious savings.
BEST TRAVEL PACKAGES OF THE WEEK:
SAVE UP TO $300 OFF EF ULTIMATE BREAK TRIPS AROUND THE WORLD
EF Ultimate Breaks specialized in student and youth travel with a focus on fun, culture, and connecting while traveling. Right now, you can score up to $300 off their tours around Europe through last-minute deals or special discounts. While $300 doesn't seem like a lot, that's often enough to cover your flight to Europe and back these days.
SAVE UP TO 30% OFF TRIPS TO AMERICA'S NATIONAL PARKS WITH XANTERRA'S XMAS IN JULY SALE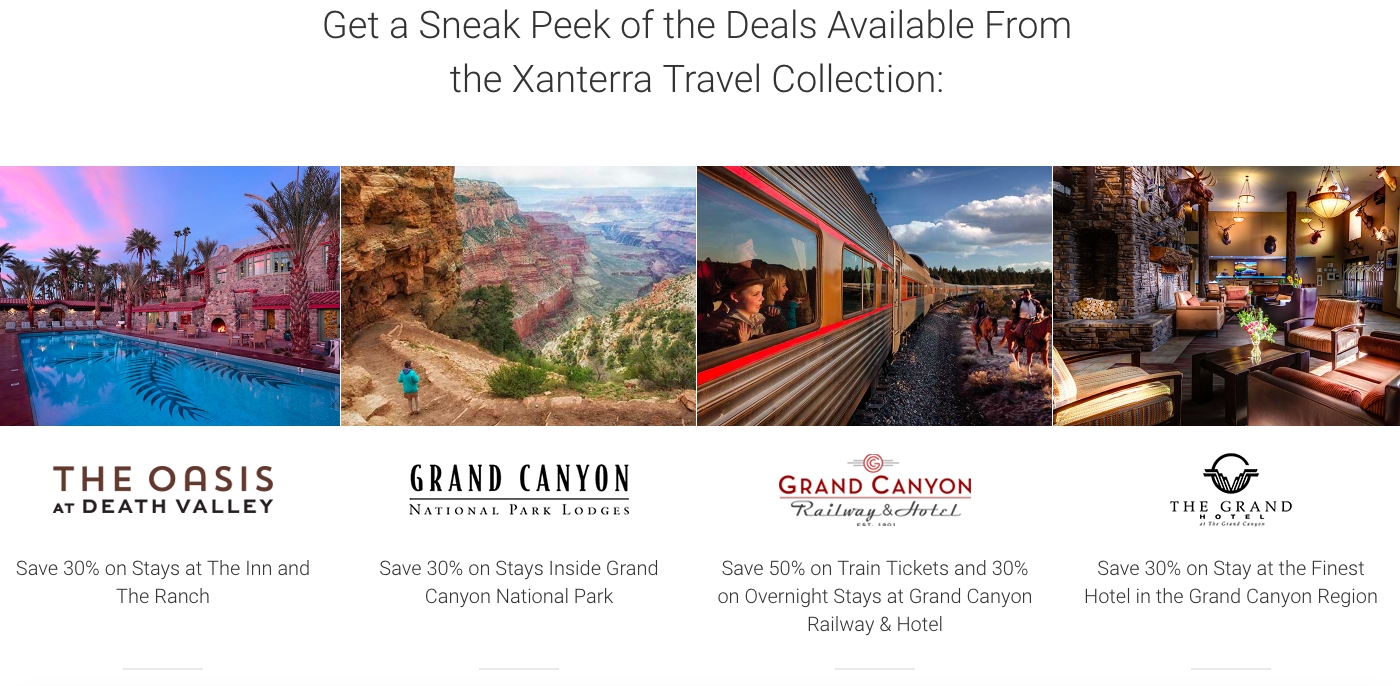 Xanterra runs a vast swath of the national parks resorts and experiences — think mountain lodges and Grand Canyon trains. From July 24th to 26th, they're offering steep 30 percent discounts on rooms, packages, and tours across America's national parks. That's a great deal for anyone looking to hit up the great outdoors this summer.
Keep an eye out starting tomorrow for discounts!
SAVE UP TO $1,500 OFF UNIWORLD RIVER CRUISES THIS SUMMER
Uniworld River Cruises offer luxury small vessel river cruises across the world. The boats are plush boutique floating hotels with on-point food and drinks that always highlight the local cultures you're sailing past. Currently, they're offering a Last Call summer discount which can save you up to $1,500 per person on sailings throughout Europe. That's a massive discount that'll more than cover flights to and from your destination.
BEST HOTEL DEALS OF THE WEEK:
SAVE ON NEW ORLEANS RESTAURANTS WITH TASTE OF NEW ORLEANS WITH HILTON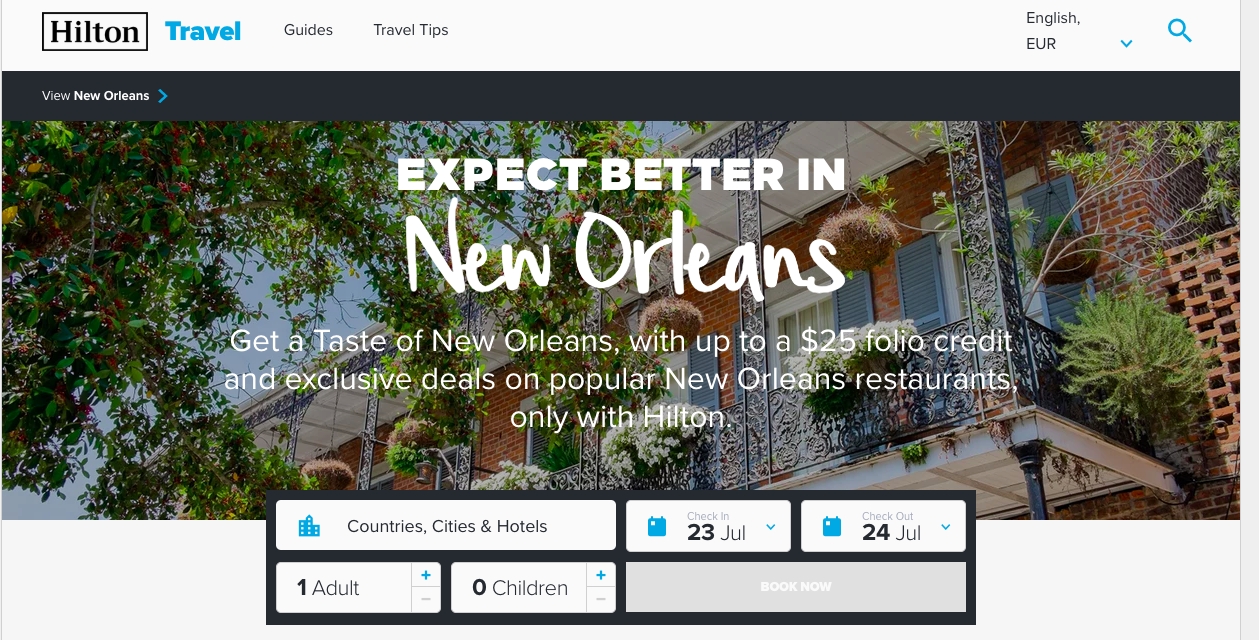 Hilton's Taste of New Orleans is back. The discounts range from room rates to restaurants all over the Big Easy. Check out the list of restaurants here where you can score discounts by simply staying at a New Orleans Hilton. Then, eat your way through one of the country's best food cities.
SAVE 55% AT BREEZES BAHAMAS THIS SUMMER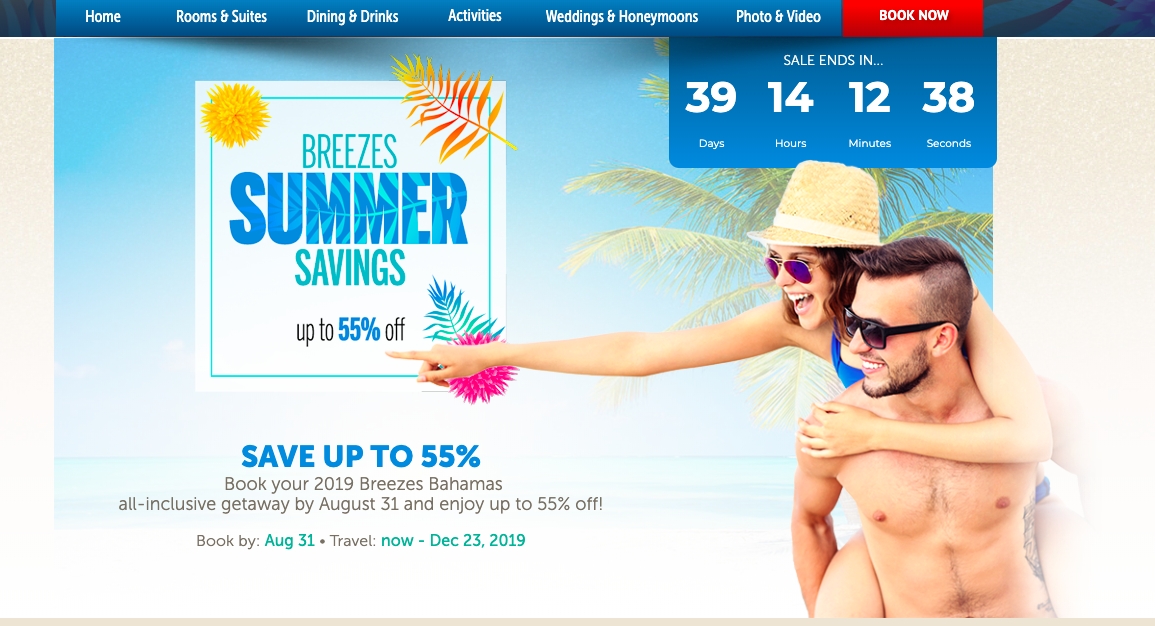 Breezes Bahamas offers a luxe all-inclusive experience in paradise. The Bahamian luxury resort is running a summer sale that'll save you 55 percent off bookings made before August 31st. Basically, that's taking a $337 per night rate and selling it for $156, which includes food and drinks as well as plenty of Caribbean activities to fill the days.
SAVE 20% AT GENERATOR PROPERTIES THIS SUMMER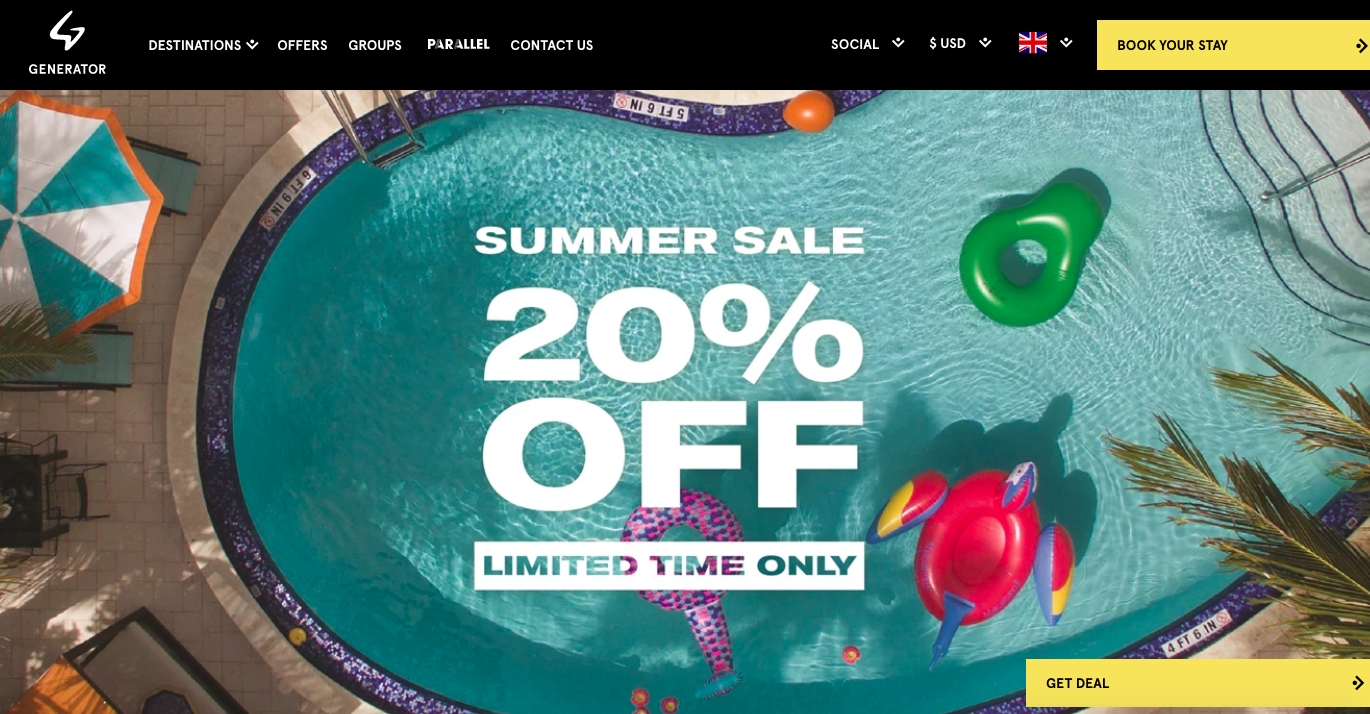 Generator runs some of the hippest hostel experience around Europe (and Miami). They're currently offering a summer discount of 20 percent off room rates. When those rates are as low as $30 for a private room in a hostel — that's an amazing deal.
It might be time to plan that summer jaunt across Europe.
BEST WILD SPLURGE OF THE WEEK:
SPEND A MONTH'S RENT ON ONE MONTH TRIP AROUND EUROPE WITH COSTSAVER TOURS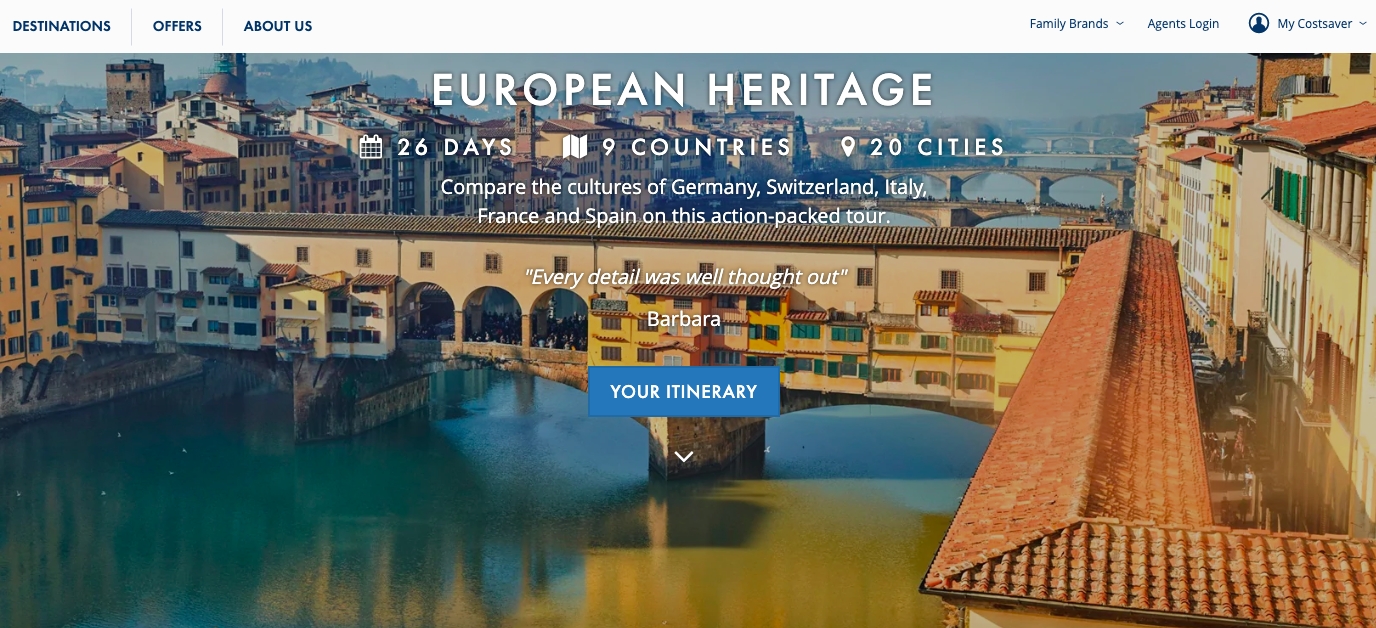 Costsaver Tours is offering a trip of a lifetime with a European Heritage trip. The trip lasts for 26 days and hits 20 cities in nine countries. It includes three to four-star accommodations along with breakfasts every day and eight dinners over the course of the trip. An expert tour manager will also travel with you to assure you hit the spots you want to hit and give a deeper sense of each place. All in-trip transportation is covered as well.
The cost? $3,525.00 per person. That's basically a month's rent in a New York for a month on the road seeing a vast section of Europe. Your move.