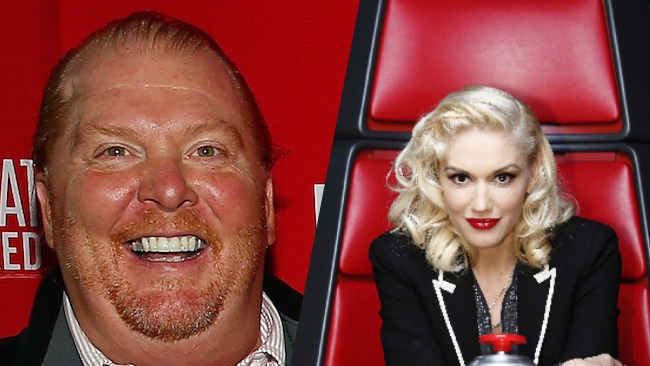 Mario Batali, he of the infamous orange Crocs and also of the cooking, will act as guest chef at the White House during next week's state dinner honoring Italian Prime Minister Matteo Renzi and his wife, Agnese Landini. The October 18 event marks what is likely the final state dinner of the Obama presidency.
The First Lady shared the news about both Batali's guest chef gig and also headlining musical performer Gwen Stefani, who is of course most well known for her revelatory Carpool Karaoke session, on her Snapchat Wednesday.
FLOTUS is apparently a fan of Batali's Italian cuisine, having recently been spotted at his Babbo restaurant in Greenwich Village, so we're sure she'll enjoy the evening's menu. And then after dinner and the performance, she and Stefani can debate who had the more fire Carpool Karaoke episode. (That would be better than the debate we saw on Sunday. Are we right, or are we right?)
This evening sounds kind of magical, actually. Do you think they'll be serving these meatballs? Or maybe this grilled swordfish Batali designed to show Hillary Clinton he's With Her? And we assume the guests will be partaking of the chef's signature pruno, so you know the party will be lit. How do you get an invite to this thing?!