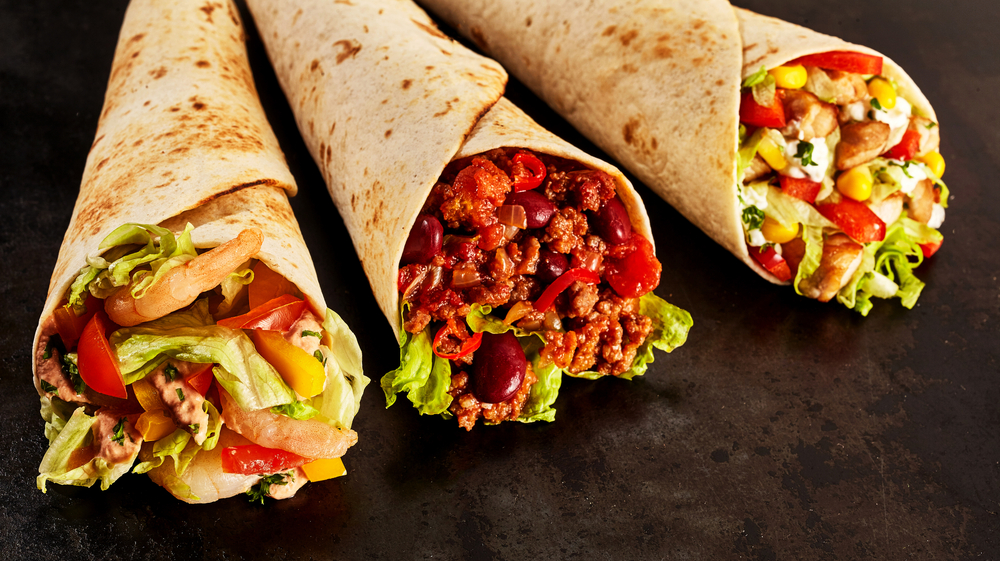 If you could only have one food for the rest of your life, what would you choose? Would it be macaroni and cheese and all of its ooey gooey, cheddar-slathered goodness? Perhaps it would be a fully-loaded cheeseburger with thick cut bacon, cheddar cheese, and all the fixxxxxins? Or maybe, if you're like us, you'll head directly for Mexican fare — nachos, quesadillas, and the king of all cravings: the burrito.
Burritos are the best. They're the perfect handheld meal and they contain all the important food groups: rice, beans, cheese, meat, lettuce, and of course guacamole. The only thing better than a burrito is a cheap (or free) burrito. And since today is National Burrito Day there are deals to be had at restaurants all over the country. Take a look at some of the best deals below.
Visit any Blue Coast Burrito location and get a free burrito with the purchase of another burrito.
To celebrate National Burrito Day, Chuy's has partnered with St Jude to raise funds to help end childhood cancer. For every "Big As Ya Face" Burrito sold, the chain will donate $1 to the charity.
Visit any Del Taco location today and order two classic burritos (for $5 a pair) and get a free order of fries.
In honor of the holiday, El Pollo Loco is offering customers a free burrito with the purchase of a burrito of equal or greater value with this coupon.
Visit any Jimboy's location today and get a bean and cheese burrito for only $2 (usually $4).
https://twitter.com/QdobaNC/status/979092660924411904
If you live in NYC, stop by this Midtown Mexican restaurant today to get a free beer with the purchase of a burrito.
Qdoba

If you happen to live in North Carolina, you can stop by any of the state's Qdoba's and get a free 10″ burrito with the purchase of a drink.
All burritos are $5 today with the purchase of a beverage. You do need this coupon to take advantage of this deal.
Starting on National Burrito Day, Taco Bell is adding Triple Melt Burritos to the menu for only $1 each. The burrito contains beef, shredded cheese, and nacho cheese.
If you happen to live in Las Vegas, you can stop by your participating Ori'Zaba's Restaurant to get a burrito for only $5 today.