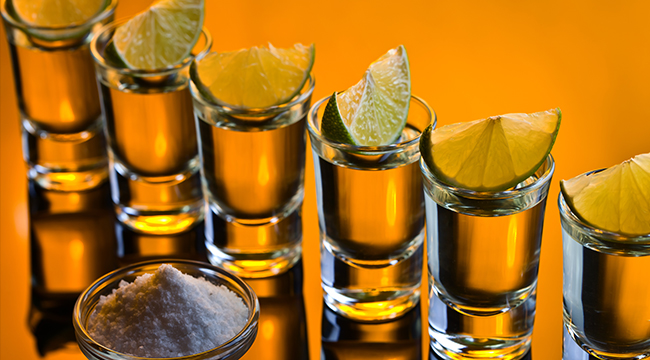 There's something special about tequila. Mexico's native spirit, made by distilling the juice of the blue agave, is easily one of the most mixable (and sip-able) spirits in the world. This vegetal, sweet liquor is the base for some of the best drinks ever created — the Margarita, Paloma, and Tequila Sunrise to name a few. It's a spirit that should be celebrated 365 days a year but is most popular during the sweaty summer months.
Today is National Tequila Day. To celebrate this boozy holiday, restaurants all over the country are offering deals on Margaritas and other tequila-centric drinks. Check them out below.
To celebrate the holiday, participating Abuelo's locations are offering hand-crafted margaritas for only $6.95.
Stop by any participating Chili's location to get The Firecracker Margarita for only $5.

Chuy's is celebrating National Tequila Day by offering $1 floaters and $1 off the "Perfect Margarita" (crafted with Patrón Tequila Silver and Patrón Citrónge Orange). They are also offering happy hour prices on house margaritas for 4pm-7pm.
Use the Drizly app today to get your favorite tequila delivered to your door and get $5 off by using the promo code DRIZLYDEAL.
Visiting the Market Grille at participating Hy-Vee stores to get $2 margaritas today.
To celebrate the holiday, Jose Cuervo is giving away $1 dollar "CuervoTradicional" drinks at participating bars.
To celebrate National Tequila Day, Margaritas Mexican Restaurants are offering "The Wiggly Watermelon Margarita" for a limited time.
If you happen to be in the Dallas-area, stop by Mariano's Hacienda today to get any of their margaritas for half price.
Stop into participating On the Border locations today to get Classic 'Ritas for only $2 all day.

To celebrate the holiday, World Market is offering margarita mixes, salt for the rim, and glassware 10 percent off when you use promo code SAVEBIG10.